Helgeland is beautiful in the autumn and perfect for a short break between the summer holidays and the Christmas rush. It's a little breathing space away from the time constraints and everyday hustle. And it doesn't take much. Give yourself a few days of fresh air, good food, rest, and rejuvenation, and you'll be ready for the next round in no time. Here are our tips for just that.
Enjoy a mountain hike
Kristoffer Møllevik / Visit Helgeland
The mountains are stunning in autumn, and from mid-September to early October, the colors are at their best. Amidst yellow mountain birches, dark red heather, and fiery red rowan berries, you can wander through one of nature's most magnificent artworks.
A great tip from us is to spend a few nights at mountain lodges or accommodations close to the mountains. For example, you can stay at the new cabins at Korgfjellet Fjellstue, on the mountain farms of Sæterstad or Stekvasselv near Røssvatnet, at Hattfjelldal Hotell in Hattfjelldal or Krokstrand Fjellpark on the border of Saltfjellet National Park.
Treat yourself to a culinary journey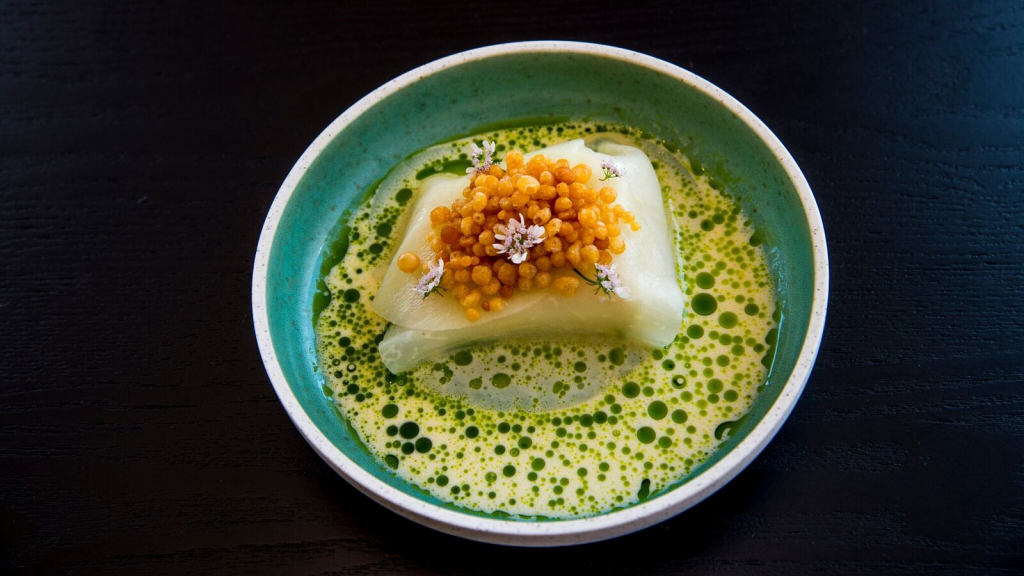 Fotoriet
Autumn is a time for food. The chanterelles are picked, the blueberries are cleaned, and many freezers on Helgeland are slowly but surely filled with cod, halibut, reindeer meat, game, and many other delicious treats from nature's pantry. Treat yourself to an excursion where food enjoyment takes center stage. When you have good drinks, great company, and a meal prepared by hospitable people with a passion for their craft, the autumn weather can be as it may.
Go on a proper fishing trip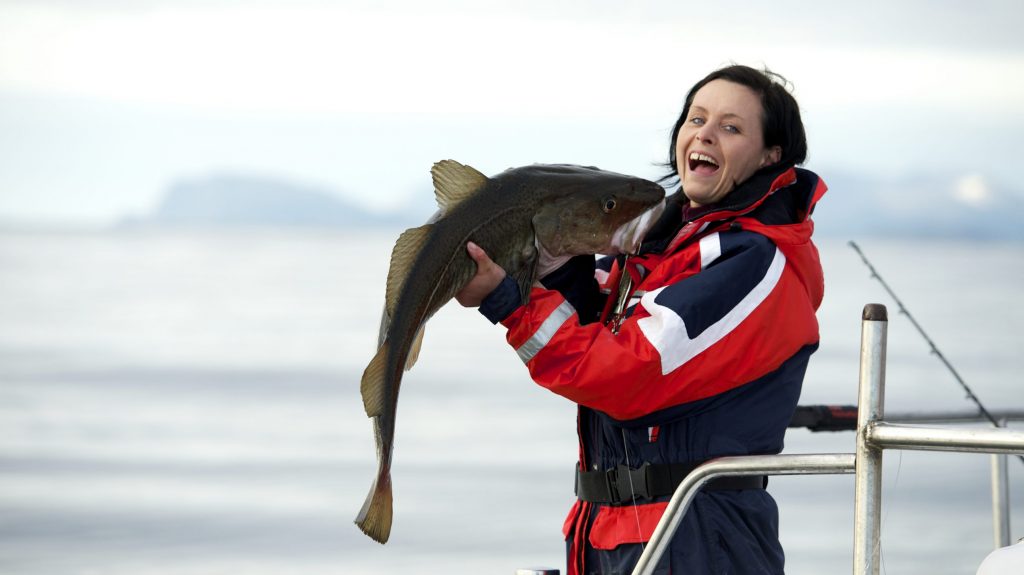 Why not take part in the harvest yourself? Traditionally, it is said that you shouldn't fish in months without an "r" in their name, and with August behind us, that time is over. Cod, halibut, pollock, and redfish await those who know where to fish. And with good tips and the right equipment from an accommodation with reliable fishing boats, you'll have everything you need for a successful fishing trip.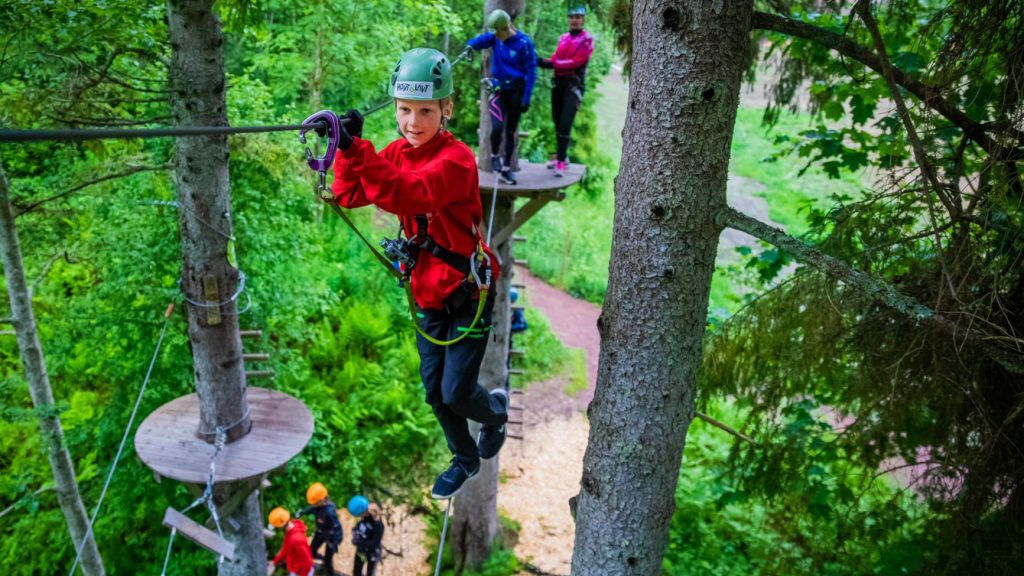 hoytlavt.no
And take the train! Children often find trains very exciting, so taking a train trip to Mo i Rana and Mosjøen can be the perfect mini-adventure for families with young children. In Mo i Rana, you can explore the Science Center, the natural history exhibition at Rana Museum, and Høyt og Lavt Adventure Park. In Mosjøen, older children can try the zipline across the river, climb the Mosjøen Via Ferrata, or explore the Øyfjell Cave.
Both Mo i Rana and Mosjøen have nice swimming facilities with water slides and children's pools, as well as hotels where parents can enjoy good food while the children sleep soundly after an active day.
Note: The zipline is only open for a few days in October, while the Via Ferrata and Øyfjell Cave tours are available upon request.
Explore new areas on a cycling tour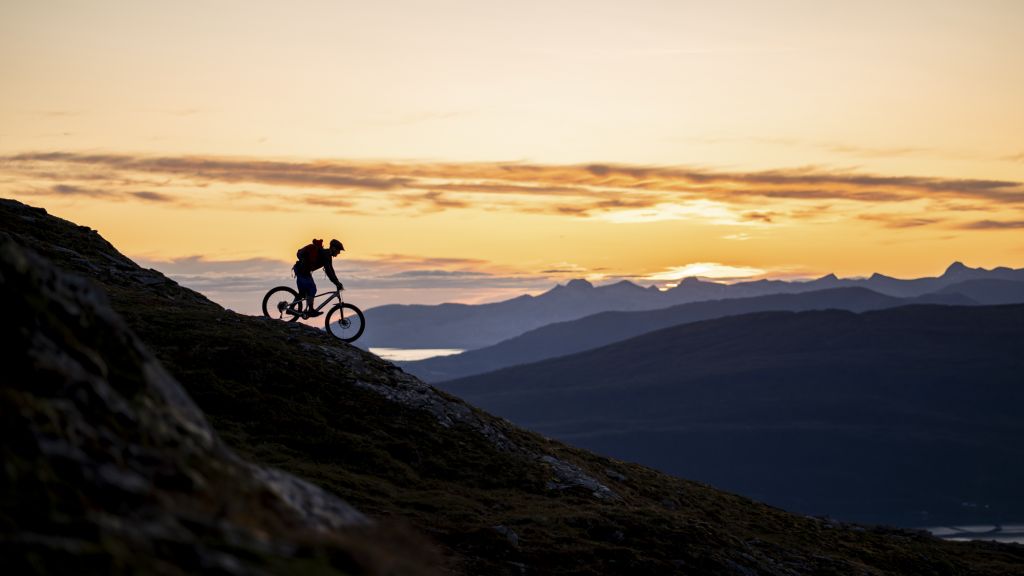 Simon Fossheim
Mountain biking is becoming increasingly popular, and in Helgeland, we have active mountain biking communities that discover and maintain new trails, especially around the cities of Mo i Rana and Mosjøen. This is a perfect excuse to get away and get to know Helgeland better while trying out new biking routes.
If you don't have a mountain bike of your own or are new to the sport, it can be great to visit Glomfjord in Meløy. Meløy Adventure rents out electric mountain bikes there, providing assistance with uphill sections and helping you find trails that suit your skill level.
Go on a Northern Lights tour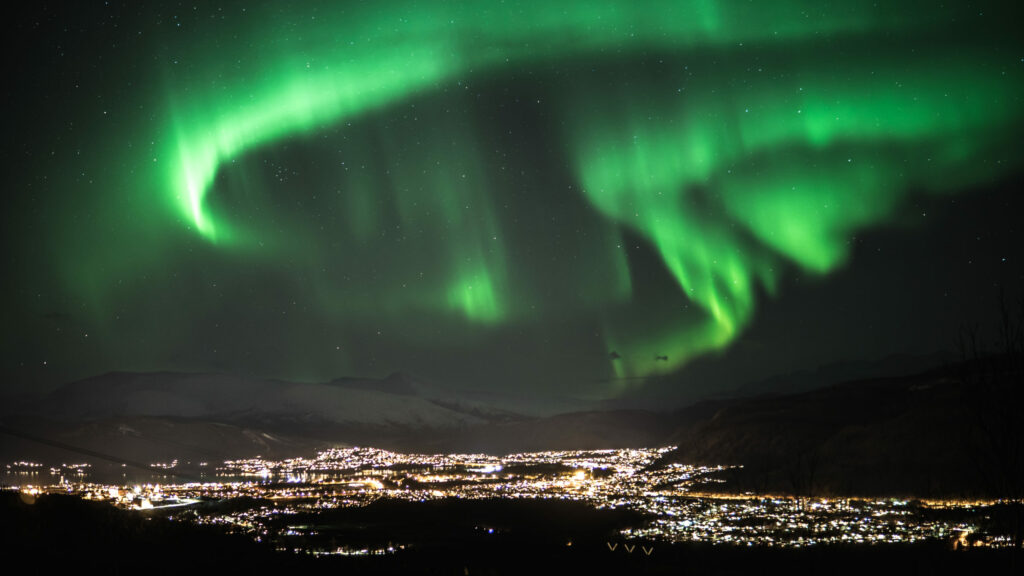 Simon Fossheim
From September to April, there are often good opportunities to see the Northern Lights in Helgeland, and almost everything we have suggested so far can turn into a Northern Lights tour if the conditions are right. However, the chances of experiencing a fantastic Northern Lights display are greater if you plan ahead. Keep an eye on the Northern Lights forecast, for example, using the Aurora Forecast app, where you can view a long-term forecast for up to 27 days and plan your trip accordingly. The best option is to book accommodation in the mountains of Inner Helgeland or on the islands along the Helgeland coast. In these locations, you will have open landscapes and minimal light pollution, providing the best setting for a spectacular Northern Lights show!
Go on a stormy weather adventure
But what if the good weather doesn't show up? Fortunately, there's often no better feeling than being indoors when the autumn storms rage outside. You can see the trees holding on tightly with their roots, the waves crashing over rocks and islets, while seagulls and other storm birds dance ballet between the gusts of wind. There are powerful forces at play when autumn weather hits the Helgeland coast, and it's an experience to witness. And when the wind finally calms down, it's even more beautiful to venture out into the fresh, "washed" autumn air.
There are many places along the coast where you can enjoy the experience, but if you're hoping to witness and feel the raw power of nature, Træna is a great choice. Here, you can experience life far out by the open sea, with the mighty Trænfjellene mountains as a sharp and dramatic backdrop, enhancing the unique atmosphere of this place during the autumn season.