Hattfjelldal Hotell - GoExtreme
This hotel, located just outside the village centre, enjoys a fantastic view of Hattfjelldal, a picturesque community in the mountains of Helgeland.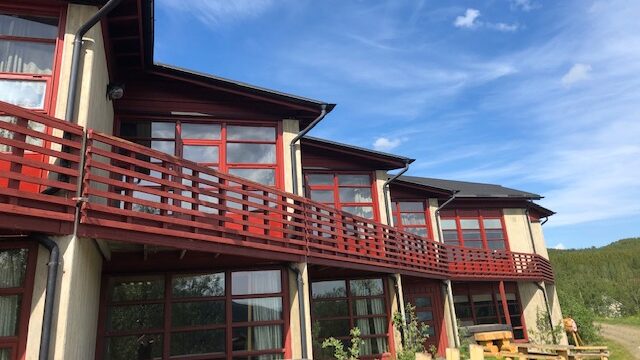 Visit Helgeland/Gunn Johansen
With the hotel as your summer base, you have comfortable accommodation, perhaps while fishing some of the 2000 lakes in the area, or hiking to the top of Hatten or some of the other nearby peaks. In the winter, you can explore Hattfjelldal's 360 km of snowmobile trails.
The hotel
The hotel offers 6 standard double rooms, and 4 double rooms with an extra bed. Guests may also relax in one of the common lounges. breakfast is included and it is possible to order food at other times of the day. Free Wi-Fi is available throughout the hotel.
The hotel annex has several additional rooms, each with a private bathroom. The annex has a TV lounge – and there is free wifi throughout this building as well. If you would like, you can book a private lounge adjacent to your room.
You can also book the sauna or Jacuzzi. The hotel is open year round.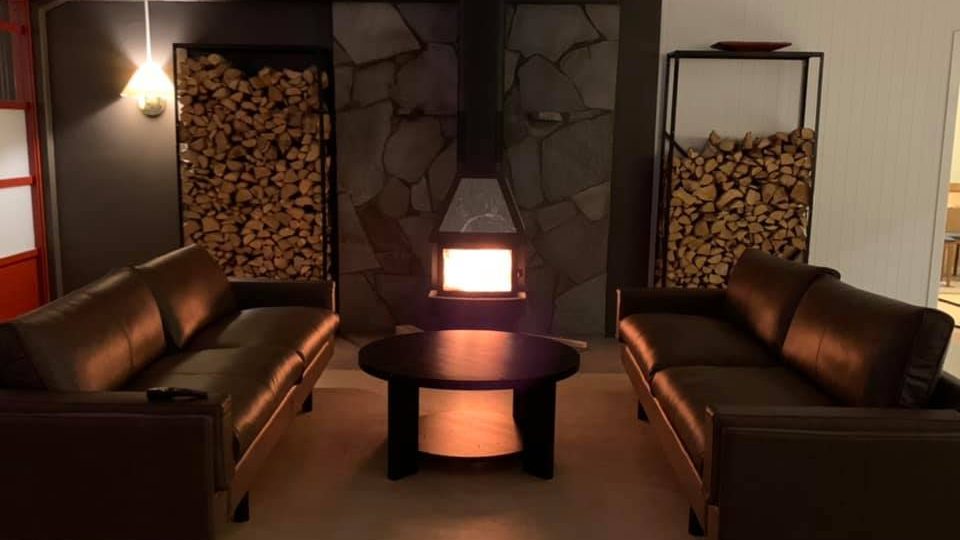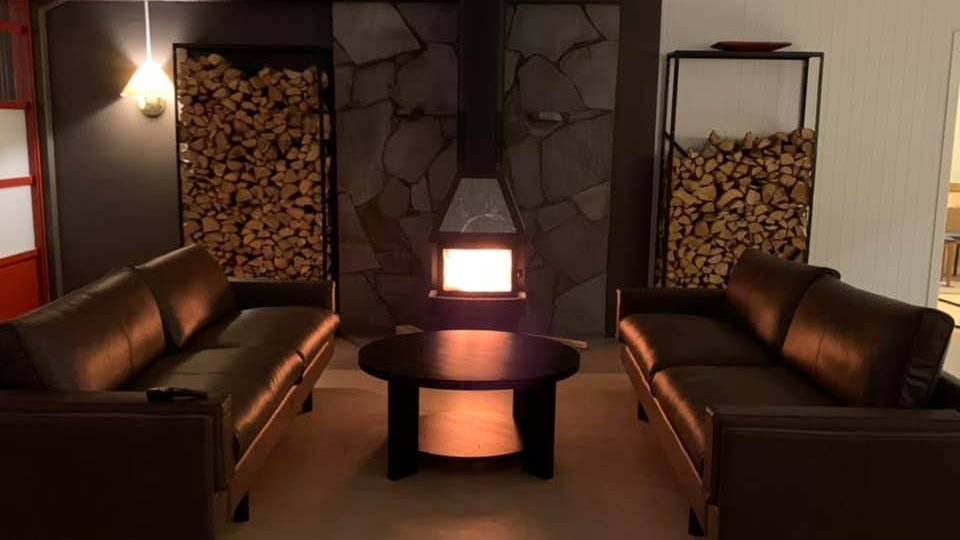 Snowmobile trips
In addition to a hotel room, you can rent a snowmobile and appropriate warm winter garments from GoExtreme. If you wish, they can transport this equipment to and from the spot of your choice. GoExtreme also offers snowmobile excursions with experienced guides.
Altogether, the municipalities of Hattfjelldal, Grane, Vefsn and Namskogan have a network of over 500 km of trails, through varied terrain. You can explore wooded hills and valleys, open flats and mountains. You will find great viewpoints at Hatten, on Jamtfjellet, and on the mountain overlooking Kjerringvatnet lake. There are excellent opportunities for ice fishing the area's lakes, which number more than two thousand. From Hattfjelldal there are even trails that extend into Sweden.
A great option is to hire one of the area's knowledgeable guides. They will gladly tailor an excursion to suit your desires and your previous outdoor experience. Naturally, these excursions can be planned to access grocery stores and gas stations, as needed. Every excursion is designed to let you experience the scenic beauty of Helgeland. If you're lucky, you may even have a chance to witness the magical dance of the Northern Lights!
How to get to Hattfjelldal Hotell
You can get to Hattfjelldal with your own car, possibly a train to Trofors and a bus from there. The nearest airport is in Mosjøen, about 80 km away.
Takk for at du hjelper oss med å ta vare på naturen og lokalsamfunnene på Helgeland. Takk for at du:
Praktiserer sporløs ferdsel, og tar med avfall og toalettpapir tilbake til nærmeste søppeldunk.
Planlegger toalettbesøk, slik at du får gjort det du må der det ikke er til sjenanse for andre.
Respekterer det lokale dyrelivet, holder hunden i bånd og holder god avstand til både ville og tamme dyr og fugler.
Respekterer privat eiendom, og holder avstand til private hus og hytter.
Viser godt båtvett, holder god avstand til land, lav fart nært andre på vannet, inkludert dyr og fugler, og unngår unødig kjøring som skaper forstyrrende motorstøy.
Respekterer ferdsels- og ilandstigningsforbudet i sjøfuglereservatene i hekketiden.
Følger fjellvettreglene, og planlegger turer etter evne og erfaring.
Om vinteren varierer temperaturen gjerne fra rundt 0 til minus 20. Hvis du skal være mye ute, er ullundertøy og vindtette klær dine beste venner. Kle deg etter trelagsprinsippet med et innerlag, mellomlag og ytterlag. Tykk lue og tykke hansker eller votter er spesielt anbefalt hvis du skal på være ute med lavt aktivitetsnivå, for eksempel hvis du skal se på nordlyset.