Topcamp Havblikk - Good food and lodging at Nesna
When you stay at Topcamp Havblikk at Nesna, you have access to varied activities that you can enjoy with family or friends. This campsite is well-suited to people travelling with caravans, campers or tents. If you prefer, you can choose a cabin or room. The Aurora Restaurant offers lunch and dinner.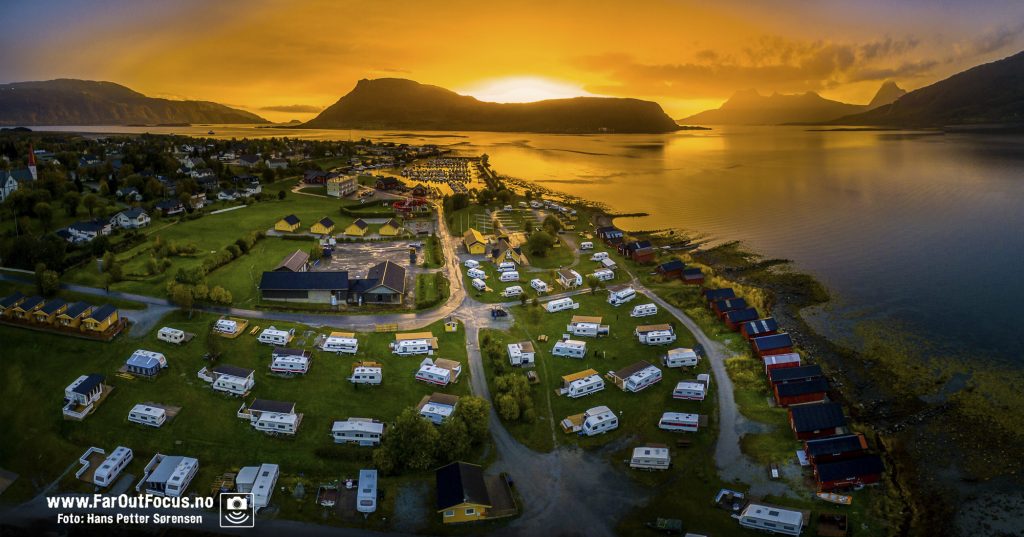 Hans Petter Sørensen / FarOutFocus
Havblikk is a family-friendly campsite with many different options for accommodation and activities. Here you can stay in safe and quiet surroundings with a short way to varied activities on the coast and inland.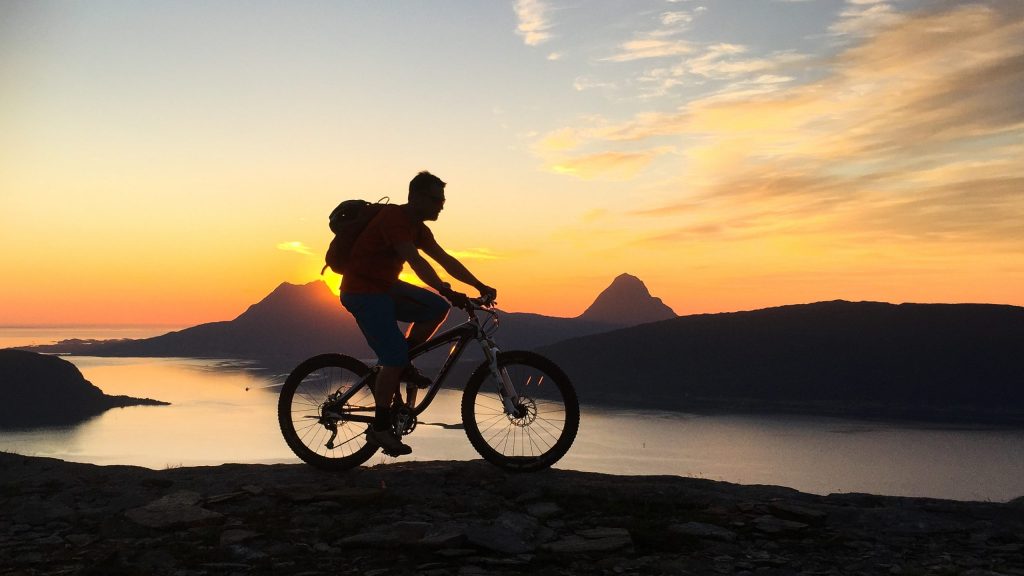 At Nesna you can join a sea eagle safari, go fishing, rent a bike or paddle a kayak. If you come in the summer with the children, Havblikk's water slide is very popular.
Nesna is a hub for speedboat and ferry traffic. You can go on a day trip to Tomma, climb the mighty Tomskjevelen or swim on chalk-white beaches. If you want to travel around the Helgeland coast, we recommend going island hopping with "Nordlandsekspressen" (often abbreviated NEX). This is a fast boat route that goes from Sandnessjøen to Bodø, and in the summer it also goes via the outer islands such as Lovund, Træna and Myken.
About Havblikk
Havblikk is a friendly campsite situated right on the water. In addition to its many accommodation options and restaurant, the campsite has a live stage and offers a range of activities. For the youngest guests, exploring the tide pools and racing down the water slide is especially popular. The entire family can enjoy swimming, and relax with refreshments on sun loungers.
Right next to the campsite is the marina, which bustles with life in the summer. Here you will meet the locals as well as tourists travelling by boat.
Accommodation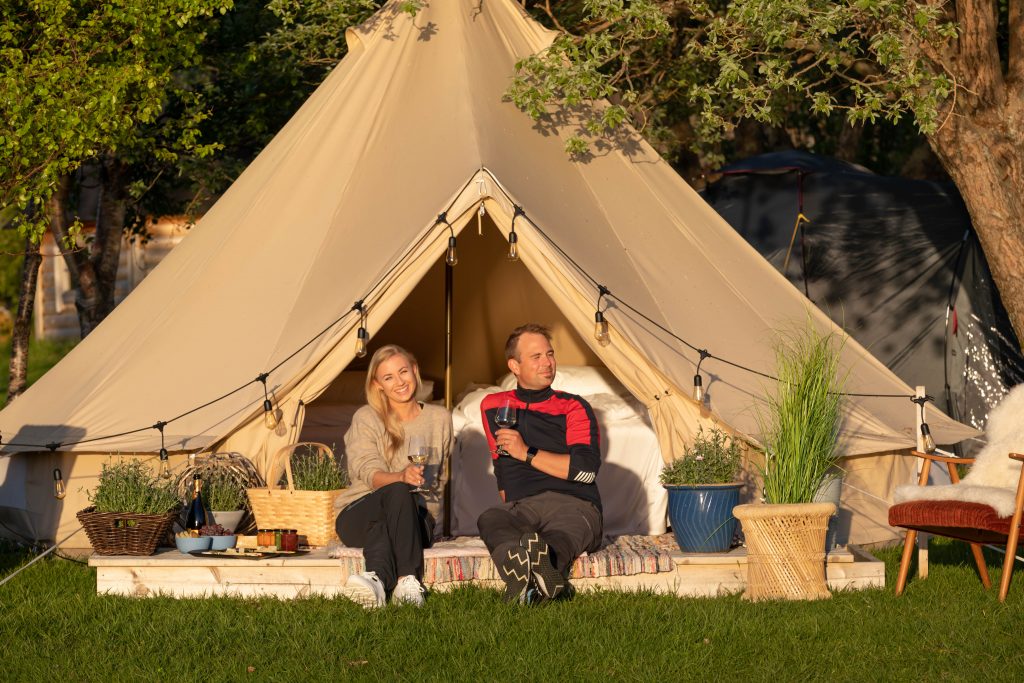 You can stay overnight in your own cabin, room or holiday apartment. If you've brought your own accommodation in the form of a caravan or camper, you'll get a nice spot with an electricity hook-up, and the service building is equipped with a facility for emptying your sewage tank. If you prefer to pitch a tent, you can find a spot on the lawn that provides shade from the morning sun.
Should you prefer your outdoor life to provide a few more luxuries, you can try Havblikk's version of "glamping" – camping but with comfortable readymade beds.
Aurora Restaurant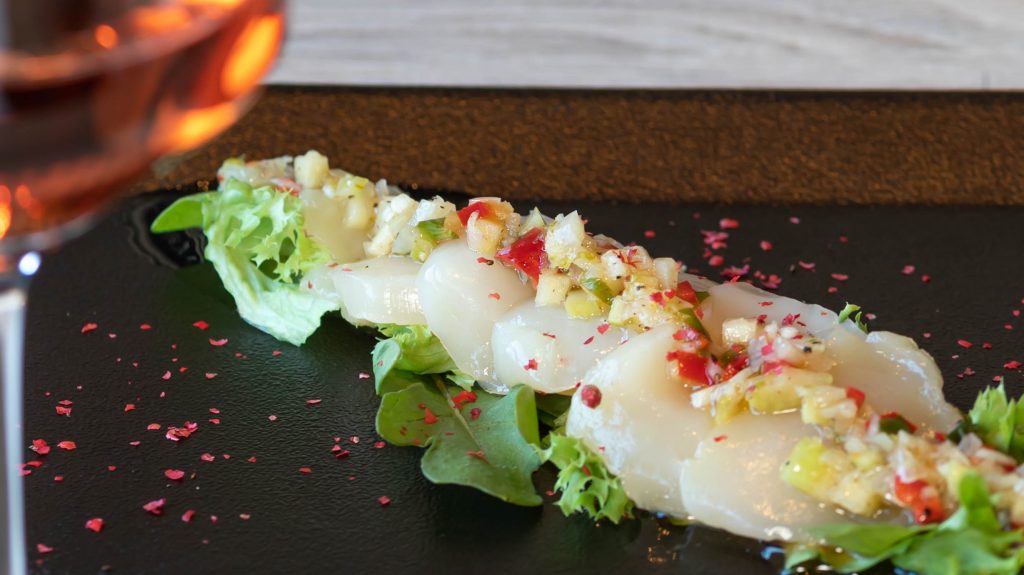 In the Aurora restaurant you can enjoy your lunch or dinner. The atmosphere is relaxed and you come just the way you are, whether you are in fine clothes or in hiking clothes. During the summer season, the outdoor terrace is a popular meeting place.
Været på Helgeland kan variere mye, og på sommeren kan temperaturen være alt fra 15 til 30 grader, og regnet kan gjerne komme og gå i «ærlinger», eller «byger» som det heter sørpå. Vi anbefaler at du pakker både allværsjakke og badeklær, fjellsko og sandaler, så du er klar for det meste.
Om vinteren varierer temperaturen gjerne fra +5 til minus 15. Hvis du skal være mye ute, er ullundertøy og vindtette klær dine beste venner. Kle deg etter trelagsprinsippet med et innerlag, mellomlag og ytterlag. Tykk lue og tykke hansker eller votter er spesielt anbefalt hvis du skal på være ute med lavt aktivitetsnivå, for eksempel hvis du skal se på nordlyset.
Takk for at du hjelper oss med å ta vare på naturen og lokalsamfunnene på Helgeland. Takk for at du:
Praktiserer sporløs ferdsel, og tar med avfall og toalettpapir tilbake til nærmeste søppeldunk.
Planlegger toalettbesøk, slik at du får gjort det du må der det ikke er til sjenanse for andre.
Respekterer det lokale dyrelivet, holder hunden i bånd og holder god avstand til både ville og tamme dyr og fugler.
Respekterer privat eiendom, og holder avstand til private hus og hytter.
Viser godt båt-vett, holder god avstand til land, lav fart nært andre på vannet, inkludert dyr og fugler, og unngår unødig kjøring som skaper forstyrrende motorstøy.
Respekterer ferdsels- og ilandstigningsforbudet i sjøfuglereservatene i hekketiden.
Følger fjellvettreglene, og planlegger turer etter evne og erfaring.
Leier en erfaren guide på turene der du selv ikke har kunnskapen eller erfaringen som trengs for en trygg tur.