3 Kalver - Hearty dining at a farm restaurant
The farm restaurant called 3 Kalver (Three Calves), situated on the island of Dønna, offers satisfying dining in distinctive surroundings. The menu proudly features dishes based on quality local ingredients.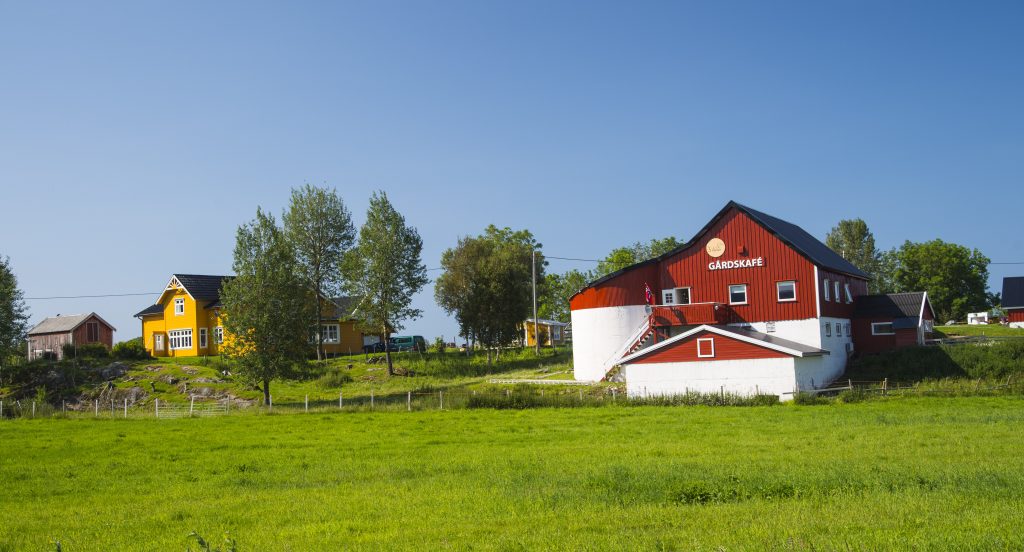 Olav Breen / 3 Kalver
The restaurant is situated in a refurbished old barn, which lends a warm and rustic ambience to the dining venue. Here you are served dishes made according to local traditions and time-honoured recipes, of prime ingredients from local producers right here on the island of Dønna and from elsewhere in Helgeland. The farm's own bread is baked in a stone oven out in the yard.
The story behind the restaurant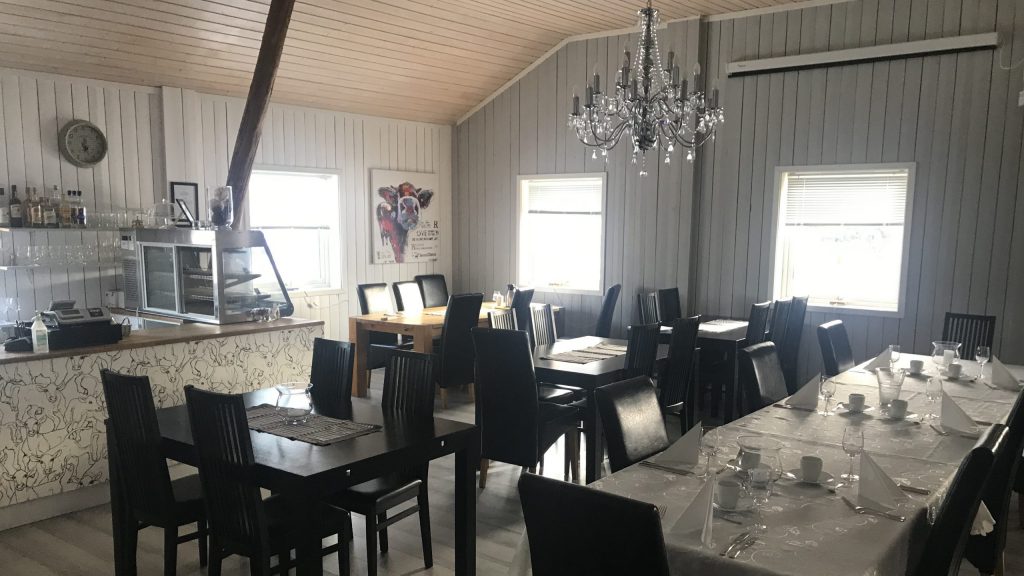 Despite the restaurant's name, veal is not on the menu. The 3 Kalver comes from the chef's childhood memories from his family farm. When the cow Dagros was about to give birth, the then 10-year-old boy Dag was at school – as soon as the bell rang, he ran home to the farm. There, in the barn, he stared in amazement at the sight of Dagros' three calves. Triplet are extremely rare, happening perhaps once in ten thousand bovine births. And not in Dag's wildest dreams did he imagine his cow would bear three calves at once.
In the summer of 2010, when he opened his farm restaurant, the name was clear. It had to be "3 Kalver" – but never would there be any veal on the menu!
Accommodation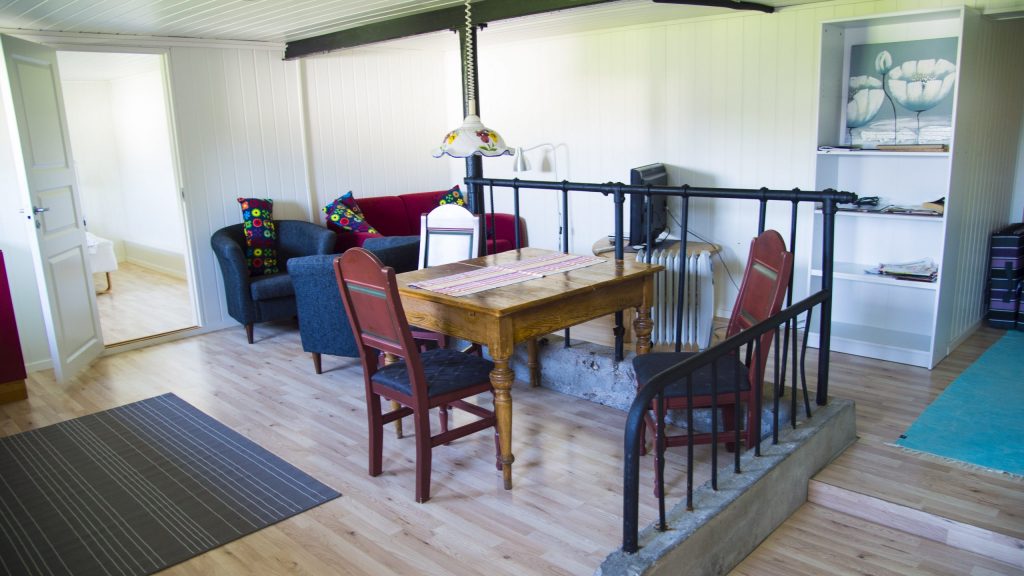 The farm also offers accommodation. There are three cosy, fully-equipped apartments below the farm restaurant. Each apartment has one bedroom with two beds and is based on self-catering. As a guest, you also have the option of staying in Solfjeldbrygga, which is situated right on the sea. Also fully equipped, it has three bedrooms with a total of six beds. Here you can enjoy your morning coffee on the wharf.
In addition, the farm has eight spots for caravans and campers, with power hookups. There is a facility for emptying your caravan sewage tank. You also have access to a service facility with a well-equipped kitchen for preparing your own meals, showers and toilets.
The farm and its distinctive restaurant are situated at Solfjellsjøen on the island of Dønna, about 10 km north of the Bjørn ferry quay.
Vær og klær for Helgeland
Været på Helgeland kan variere mye, og på sommeren kan temperaturen være alt fra 15 til 30 grader, og regnet kan gjerne komme og gå i «ærlinger», eller «byger» som det heter sørpå. Vi anbefaler at du pakker både allværsjakke og badeklær, fjellsko og sandaler, så du er klar for det meste.
Om vinteren varierer temperaturen gjerne fra +5 til minus 15. Hvis du skal være mye ute, er ullundertøy og vindtette klær dine beste venner. Kle deg etter trelagsprinsippet med et innerlag, mellomlag og ytterlag. Tykk lue og tykke hansker eller votter er spesielt anbefalt hvis du skal på være ute med lavt aktivitetsnivå, for eksempel hvis du skal se på nordlyset.
Sporløs ferdsel og bærekraftig turisme
Takk for at du hjelper oss med å ta vare på naturen og lokalsamfunnene på Helgeland.
Takk for at du:
Praktiserer sporløs ferdsel, og tar med avfall og toalettpapir tilbake til nærmeste søppeldunk.

Planlegger toalettbesøk, slik at du får gjort det du må der det ikke er til sjenanse for andre.

Respekterer det lokale dyrelivet, holder hunden i bånd og holder god avstand til både ville og tamme dyr og fugler.

Respekterer privat eiendom, og holder avstand til private hus og hytter.

Viser godt båt-vett, holder god avstand til land, lav fart nært andre på vannet, inkludert dyr og fugler, og unngår unødig kjøring som skaper forstyrrende motorstøy.

Respekterer ferdsels- og ilandstigningsforbudet i sjøfuglereservatene i hekketiden.

Følger fjellvettreglene, og planlegger turer etter evne og erfaring.

Leier en erfaren guide på turene der du selv ikke har kunnskapen eller erfaringen som trengs for en trygg tur.