KRED Pub & Café in Brønnøysund
This is the most popular venue for local musicians as well as established artists. The pub has a big-city feel to it, and when you're hungry, the chef offers tasty dishes. KRED is also popular as a stand-up stage, the place to watch the football game, and for its Quiz Evenings.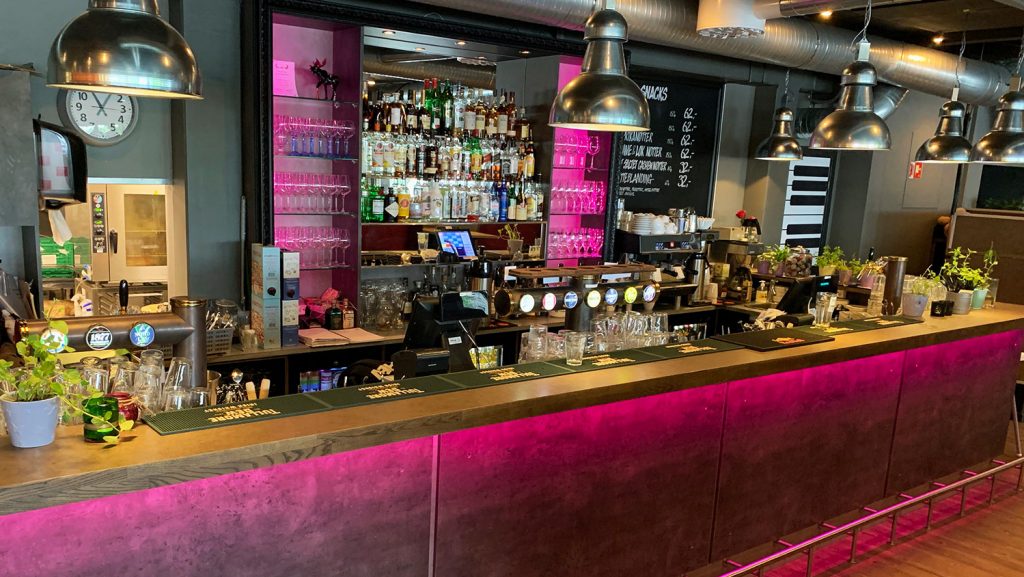 Kred Pub&Cafè
The place to go
KRED's popularity with the locals tells you everything you need to know, and this is the place to mingle with them. The owners wanted to create a cultural venue with broad appeal – and they have succeeded in doing just that.
A culture venue, pub and café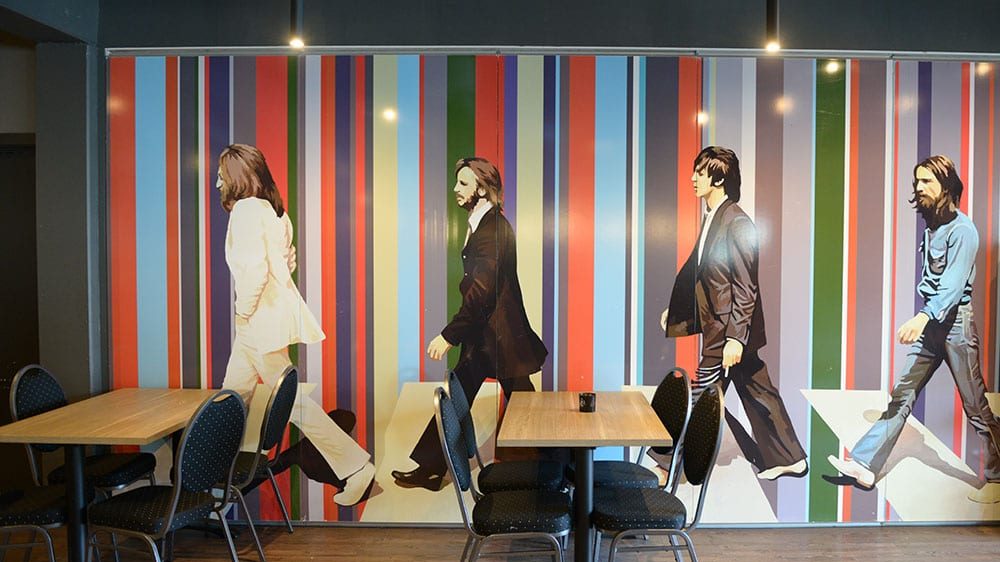 KRED offers a stage for many types of performances. And drop in for a cup of coffee or a bite to eat. The natives will give impassioned and varied descriptions of KRED, but suffice it to say that this is where they bring good friends for a cold foaming pint, good conversation over a meal, a live concert or a literary reading.
Tellingly, oversized images of electric guitars adorn the north wall, facing the Beatles on the opposite wall, while a luminous drum hangs from the ceiling. Music is the soul of KRED.
Roots festival
One of the owners is a key organiser of Brønnøysund's annual Roots Festival.
KRED is a versatile venue situated on Storgata, the main street in the heart of Brønnøysund. The concerts draw audiences of up to 400 people. The hosts at KRED Pub & Café would be happy to help organise a private event for you, whatever the occasion.
To find out more about Kred Pub & Café's programme of concerts and events, please visit their and activity program on their Facebook page.
KRED arranges concerts with up to 400 guests, but is happy to rig the tough venues for social teams, groups of friends, large families, or companies that will celebrate small and large occasions.
Read more about Kred Pub and Cafè's concert and activity program on their Facebook page.
Sporløs ferdsel og bærekraftig turisme
Takk for at du hjelper oss med å ta vare på naturen og lokalsamfunnene på Helgeland.
Takk for at du:
Praktiserer sporløs ferdsel, og tar med avfall og toalettpapir tilbake til nærmeste søppeldunk.

Planlegger toalettbesøk, slik at du får gjort det du må der det ikke er til sjenanse for andre.

Respekterer det lokale dyrelivet, holder hunden i bånd og holder god avstand til både ville og tamme dyr og fugler.

Respekterer privat eiendom, og holder avstand til private hus og hytter.

Viser godt båt-vett, holder god avstand til land, lav fart nært andre på vannet, inkludert dyr og fugler, og unngår unødig kjøring som skaper forstyrrende motorstøy.

Respekterer ferdsels- og ilandstigningsforbudet i sjøfuglereservatene i hekketiden.

Følger fjellvettreglene, og planlegger turer etter evne og erfaring.

Leier en erfaren guide på turene der du selv ikke har kunnskapen eller erfaringen som trengs for en trygg tur.