Kvarøy Sjøhus - A holiday stay in rorbu cabin
When you choose a holiday stay in a modern rorbu cabin at Kvarøy Sjøhus, you have the most beautiful destination on the Helgeland coast within easy reach. A boat or kayak opens up wonderful opportunities for adventure.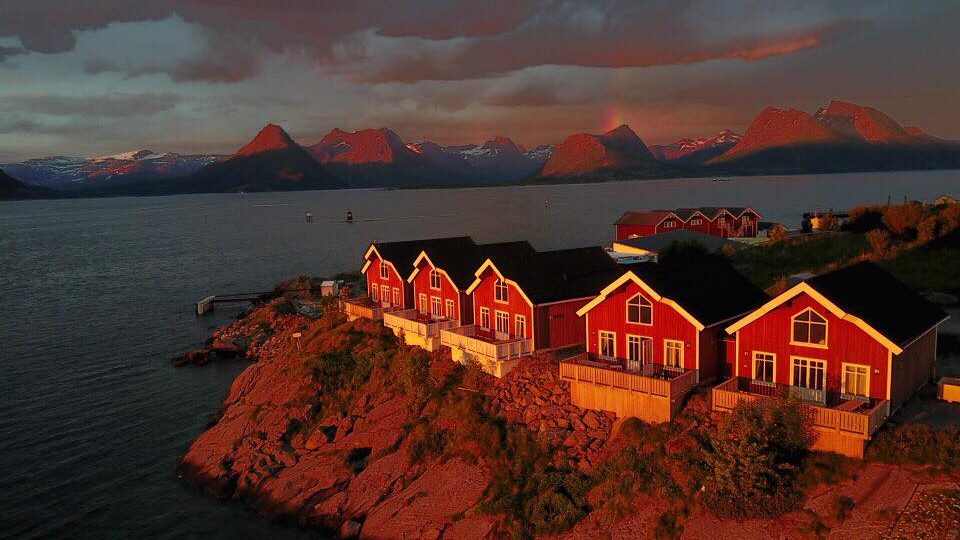 Kvarøy sjøhus
Here, adventure is never far away – the sea is right outside your door. Kayaks and motorboats are available for rent. Try your luck fishing with good friends, take the whole family for a swim in a sheltered cove. The magnificent coastal landscape beckons to be explored by boat. Here is a myriad of islands and islets, towering mountains and amazing bird rocks.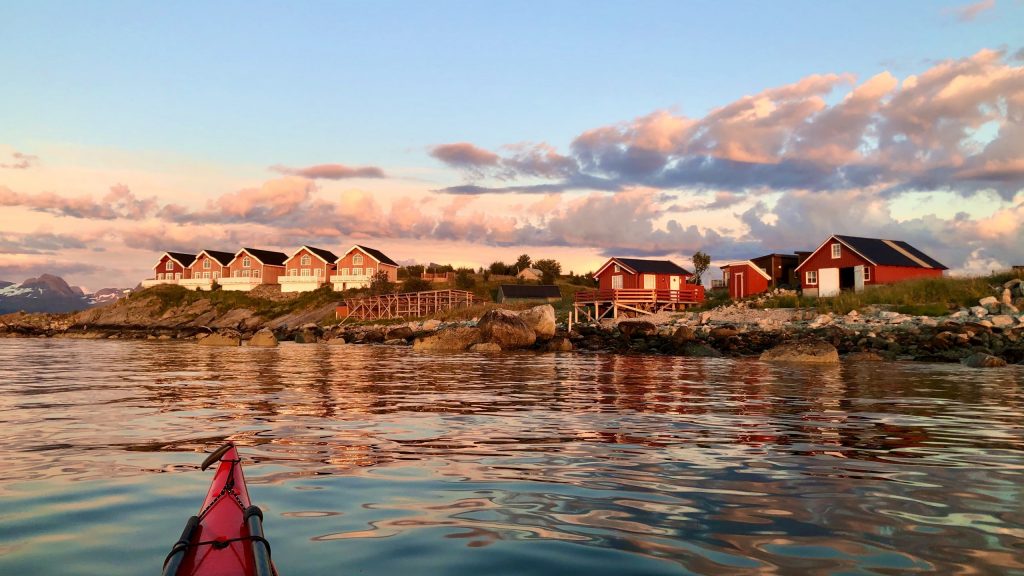 Kvarøy is a great base for excursions and hikes to Hestmannen, Rødøyløva and Lurøyfjellet. And the waters around Kvarøy for kayaking. Watch the midnight sun from a summit, while you are savouring the salty air and the crashing waves far below.
Rorbu cabins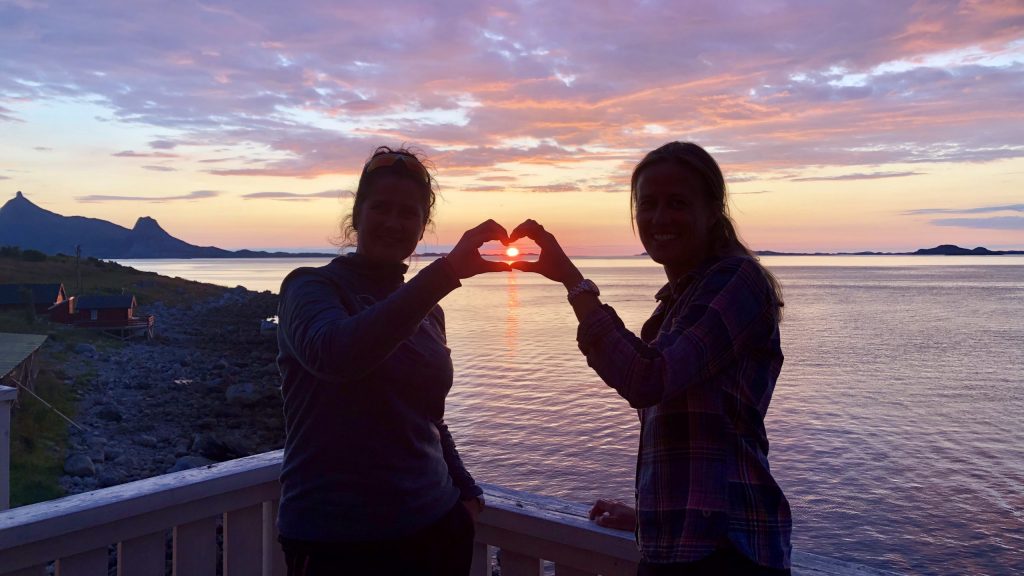 Kvarøy Sjøhus has five rorbu (fishermen's cabins) for rent. Each has three bedrooms and six bed, extra beds can be added on request. The cabins have a high standard and are well equipped.
As a guest, you can rent a fishing boat and fishing gear. The 19-foot Kvernø aluminium boats are equipped with 50–70 horsepower outboard motors. Life jackets are included and survival suits can rented.
The island has a small grocery store with limited opening hours, so plan your purchases well.
Kvarøy Sjøhus would be happy to arrange conferences or other events for larger groups.
Kvarøy Sjøhus rents out kayaks, good fishing boats and fishing equipment. If you are going on a longer trip by kayak, you should bring a dry suit.
There is a guest harbor for leisure boats on Indre Kvarøy.
The Helgeland coast has a rich bird life, so feel free to bring good binoculars to "get a little closer".
In the summer it is bright all night, and if you are not used to it, a good sleeping mask can be nice to bring.
Vær og klær for Helgeland
Været på Helgeland kan variere mye, og på sommeren kan temperaturen være alt fra 10 til 25 grader, og regnet kan gjerne komme og gå i «ærlinger», eller «byger» som det heter sørpå. Vi anbefaler at du pakker både allværsjakke og badeklær, fjellsko og sandaler, så du er klar for det meste.
Om vinteren varierer temperaturen gjerne fra pluss 5 til minus 15. Hvis du skal være mye ute, er ullundertøy og vindtette klær dine beste venner. Kle deg etter trelagsprinsippet med et innerlag, mellomlag og ytterlag. Tykk lue og tykke hansker eller votter er spesielt anbefalt hvis du skal på være ute med lavt aktivitetsnivå, for eksempel hvis du skal se på nordlyset.
Takk for at du hjelper oss med å ta vare på naturen og lokalsamfunnene på Helgeland. Takk for at du:
Praktiserer sporløs ferdsel, og tar med avfall og toalettpapir tilbake til nærmeste søppeldunk.
Planlegger toalettbesøk, slik at du får gjort det du må der det ikke er til sjenanse for andre.
Respekterer det lokale dyrelivet, holder hunden i bånd og holder god avstand til både ville og tamme dyr og fugler.
Respekterer privat eiendom, og holder avstand til private hus og hytter.
Viser godt båt-vett, holder god avstand til land, lav fart nært andre på vannet, inkludert dyr og fugler, og unngår unødig kjøring som skaper forstyrrende motorstøy.
Respekterer ferdsels- og ilandstigningsforbudet i sjøfuglereservatene i hekketiden.
Følger fjellvettreglene, og planlegger turer etter evne og erfaring.
Leier en erfaren guide på turene der du selv ikke har kunnskapen eller erfaringen som trengs for en trygg tur.