Træna overnatting (Accommodation)
If you visit Husøya, the main island in the Træna archipelago, consider staying at the cosy little hotel called Træna Overnatting. Træna is a vibrant community, and here you will find good dining as well as strikingly beautiful scenery.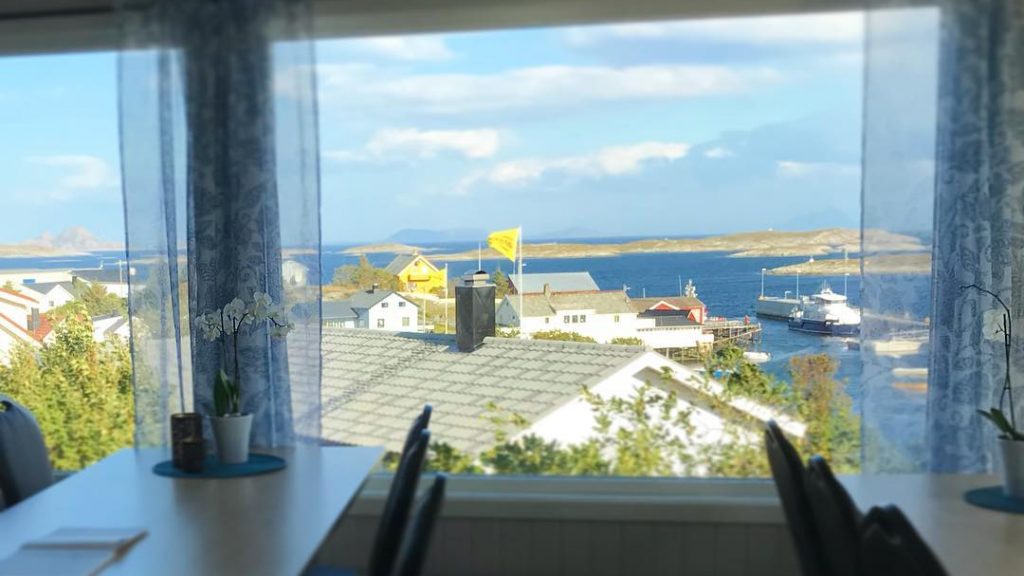 Træna Overnatting
The archipelago of Træna is far from the mainland and is surrounded by open seas. Træna has been inhabited since the Stone Age; today you will experience a thriving and creative community of optimist islanders. You really don't need a car to enjoy your visit to these islands. On Husøya you can walk along well-marked paths and lightly trafficked roads, visit the Petter Dass chapel, and at day's end relax in a sauna by the sea.
On one of the other islands, Sanna, is a mountain called Trænstaven that for centuries has served as a key landmark for sailors. You can take the local shuttle boat to make your visit to Sanna a day's excursion. Be sure to visit Kirkhelleren, a large cathedral-like cave, stroll along what the locals call Lovers' Path, and relax on the gorgeous chalk-white sandy beach.
The annual Træna Festival is renowned. Every summer, thousands of people from throughout Norway as well as from abroad come to Husøya for this musical festival that really put Træna on the map.
However, the rest of the year the pace here is more relaxed. That's the perfect time to explore the scenic Helgeland coast and get to know the friendly islanders of Træna.
Accommodation
The hotel Træna Overnatting is situated a short walk from the ferry and express boat quay. They offer several options: single or double rooms with or without a private bathroom, a large family room, or a holiday apartment complete with a kitchen. Guests also have access to a large common room that enjoys a beautiful view out over the island. If you wish, you can order breakfasts when you book your room.
You travel to Træna by speedboat or ferry.
You take the ferry from Stokkvågen. With a speedboat you can start from Bodø, Sandnessjøen or Stokkvågen, or the calls in between.
The summer route for the Nordland Express goes to Træna in the period June – August.
Plan your trip with reisnordland.no
The Helgeland coast has a rich bird life, so feel free to bring good binoculars to "get a little closer".
Take a trip to Træna's own coffee distillery, «Træna Kaffekollektiv», for a delicious cup of coffee or buy coffee at home.
Takk for at du hjelper oss med å ta vare på naturen og lokalsamfunnene på Helgeland. Takk for at du:
Praktiserer sporløs ferdsel, og tar med avfall og toalettpapir tilbake til nærmeste søppeldunk.
Planlegger toalettbesøk, slik at du får gjort det du må der det ikke er til sjenanse for andre.
Respekterer det lokale dyrelivet, holder hunden i bånd og holder god avstand til både ville og tamme dyr og fugler.
Respekterer privat eiendom, og holder avstand til private hus og hytter.
Viser godt båt-vett, holder god avstand til land, lav fart nært andre på vannet, inkludert dyr og fugler, og unngår unødig kjøring som skaper forstyrrende motorstøy.
Respekterer ferdsels- og ilandstigningsforbudet i sjøfuglereservatene i hekketiden.
Følger fjellvettreglene, og planlegger turer etter evne og erfaring.
Leier en erfaren guide på turene der du selv ikke har kunnskapen eller erfaringen som trengs for en trygg tur.