The kayakers paradise at Støtt
From Støtt, you can paddle in the beautiful and sheltered archipelago of Støttvær or indulge in the thrill of surfing waves and breakers along the open coast. Join a course, embark on a guided tour, or rent a kayak of your own.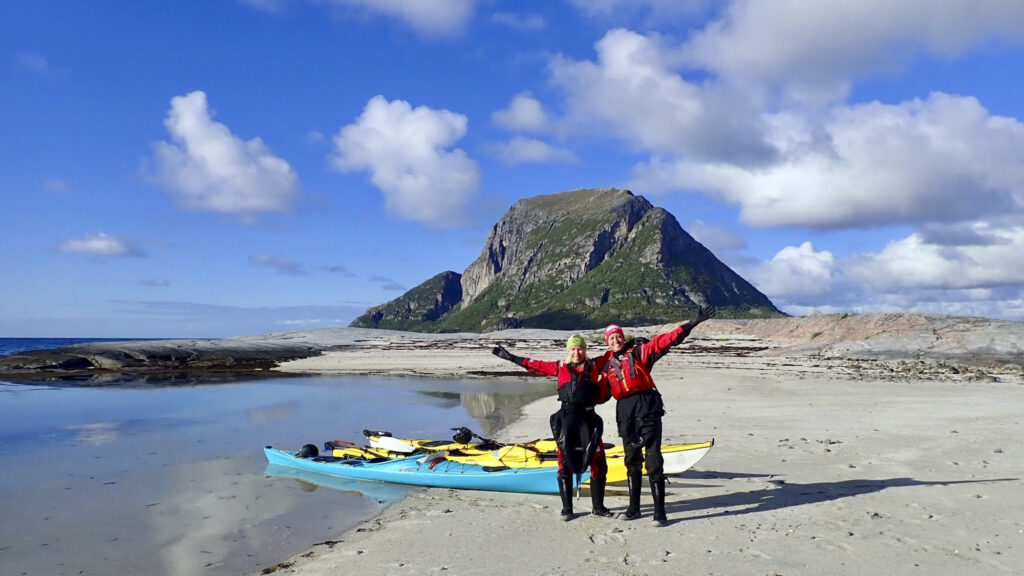 Kjell Arild Herstad
While the Helgeland Coast offers many wonderful locations, what makes Støtt truly unique and ideal for paddling?
For many, it's the combination of magnificent natural experiences and fantastic kayaking routes suitable for all skill levels. Støtt offers all of this and more.
The old fishing village is surrounded by a myriad of islets and skerries, inviting you to paddle in tranquility, accompanied only by the sounds of birdsong and lapping waves. Støtt's sheltered harbor provides respite from weather and winds. You can paddle in shallow waters or embark on serene adventures closer to shore, and you don't need prior kayaking experience to join a guided tour. The guide will tailor the trip according to your skill level, preferences, weather, and the season.
If you're an experienced paddler, you can challenge yourself by surfing waves and exploring the sea. With the Vestfjorden as your neighbor, you have easy access to both beautiful and exhilarating ocean areas. Here, you can test your limits in the open sea, savor the life of an adventurer, and yet enjoy comfortable and pleasant accommodations on Støtt, amidst the stunning coastal landscape of northern Helgeland.
Contact
Go to booking
Miljøsertifisert
Støtt is open year-round.
As Støtt is an island, the only way to reach it is by boat.
You have a couple of options for your journey. You can take the convenient express boat, which departs multiple times a day from Ørnes, offering a scenic ride to Støtt.
Alternatively, you can choose the express boat Nordlandsekspressen (NEX) that sails daily between Bodø and Sandnessjøen.
Please check the schedule and plan your trip using reisnordland.no.
They provide up-to-date information on routes and timetables to help you plan your journey to Støtt efficiently and conveniently. Enjoy your trip!
Contribute to sustainable tourism
Thank you for respecting the local communities, and for helping us preserve the natural beauty of Helgeland!
Please:
Strive to leave no trace of your visit. Bring back all your rubbish, including used toilet paper, and discard it in the nearest rubbish bin.

Plan your toilet visits and use the opportunity when you pass a toilet. In the wilderness, make sure you are not a nuisance to others.

Respect the local wildlife. Keep a good distance from wildlife, livestock and birds. Keep your dog leashed.

Respect private property. Keep a respectful distance from houses and cabins.

Show good boating sense. Keep a good distance from shore and drive at a low speed, especially when you are close to anyone or anything on the water, including birds or animals. Avoid loud and disturbing engine noise.

Be aware that some islands and nature reserves are important nesting sites, and that going ashore is prohibited during the nesting season.

Follow the Norwegian Mountain Code (Fjellvettreglene). Plan your excursion according to the weather forecast, your skills and experience.

Join a guided excursion or consider hiring an experienced guide, especially when you don't have sufficient experience or knowledge to guarantee a safe trip.