Accommodation at Glomfjord Overnatting
Meløy is a beautiful area for a wide range of holiday activities, year round. With a comfortable base at Glomfjord Overnatting, you have easy access to adventures on the sea and in the mountains.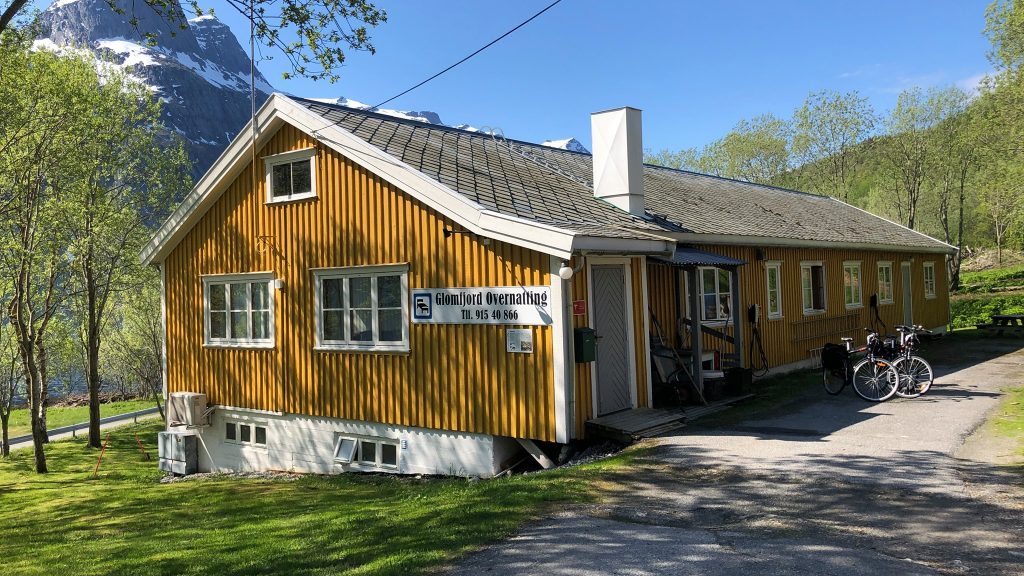 Meløy Adventure
Depending on your preference and needs, you can book a room or rent a whole house from Glomfjord Overnatting, also called Gulbrakka Basecamp. The house is situated right on the fjord, near route Fv17.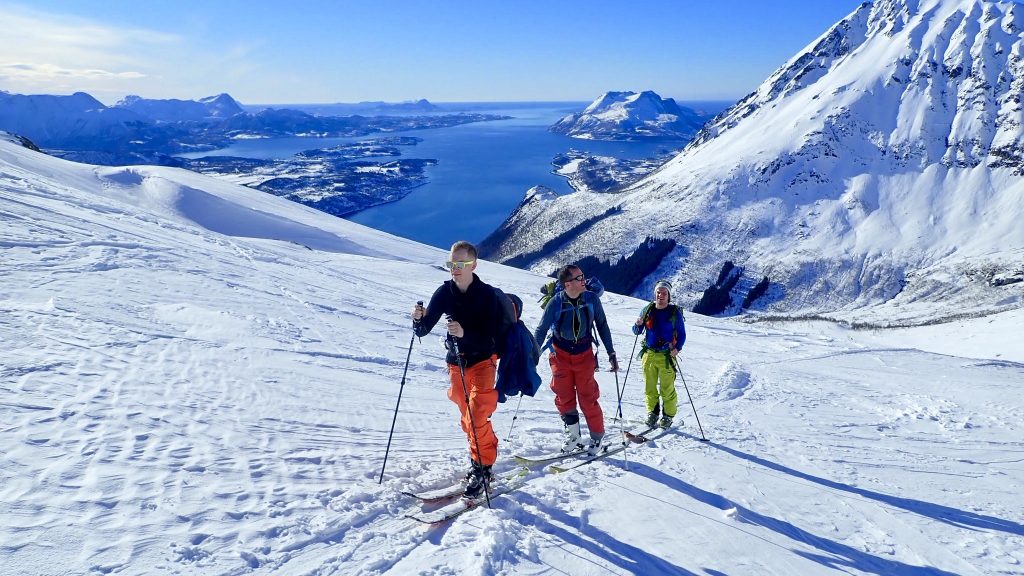 With a base in Glomfjord this summer, you can go kayaking, cycling, join an experienced guide for a glacier trek, or try jetboarding.
If you come in the winter, the spectacular mountains nearby, for good reason referred to as the "Alps of Meløy", may tempt you to ski their summits.
If you prefer an easier ascent, head for Glomfjord Alpinsenter and take the ski lift up, before enjoying great downhill skiing or snowboarding.
The rooms
Single, double and family rooms are available, all with comfortable beds. Guests have access to a fully-equipped kitchen, a lounge, as well as shared bathrooms, toilets and a sauna. There is also a laundry room with a washing machine.
For your convenience, Glomfjord Overnatting has two Tesla charging stations.
Activities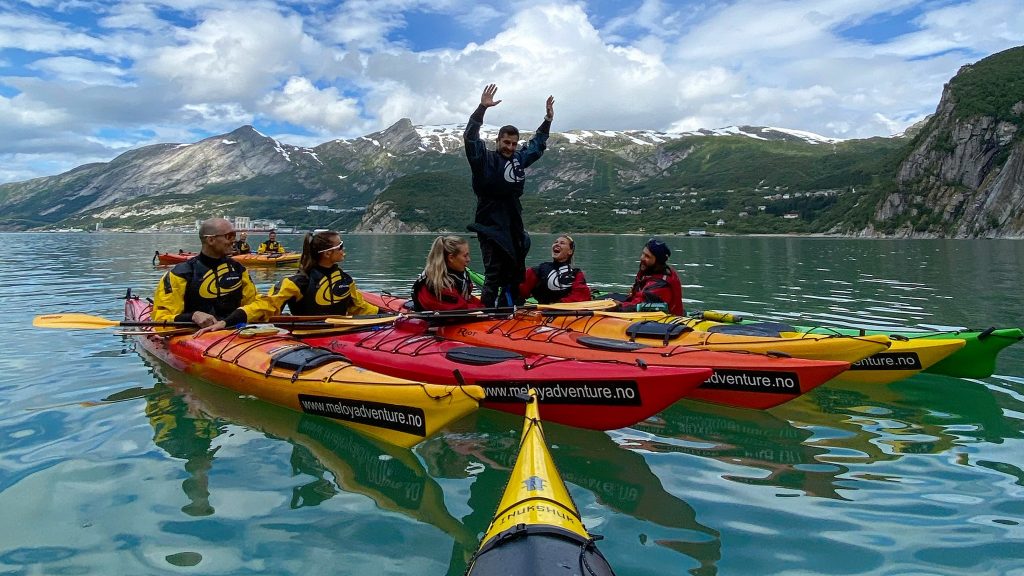 Glomfjord Overnatting is operated by Meløy Adventure, which offers a variety of exciting activities in the Meløy and Rødøy area.
Right where you are staying, you can rent a kayak, jetboard, electric mountain bike – or even a hammock.
You can stay at Glomfjord Overnatting all year round.
Glomfjord Accommodation is easily accessible from Fylkesvei 17.
Takk for at du hjelper oss med å ta vare på naturen og lokalsamfunnene på Helgeland. Takk for at du:
Praktiserer sporløs ferdsel, og tar med avfall og toalettpapir tilbake til nærmeste søppeldunk.
Planlegger toalettbesøk, slik at du får gjort det du må der det ikke er til sjenanse for andre.
Respekterer det lokale dyrelivet, holder hunden i bånd og holder god avstand til både ville og tamme dyr og fugler.
Respekterer privat eiendom, og holder avstand til private hus og hytter.
Viser godt båt-vett, holder god avstand til land, lav fart nært andre på vannet, inkludert dyr og fugler, og unngår unødig kjøring som skaper forstyrrende motorstøy.
Respekterer ferdsels- og ilandstigningsforbudet i sjøfuglereservatene i hekketiden.
Følger fjellvettreglene, og planlegger turer etter evne og erfaring.
Leier en erfaren guide på turene der du selv ikke har kunnskapen eller erfaringen som trengs for en trygg tur.