Raus Brewery
Discover Raus Brewery in Nesna, Helgeland. Join a guided tour, go beer tasting, or simply enjoy the warm hospitality of this local brewery, where yoy can indulge in craft beverages inspired by the nature of Helgeland.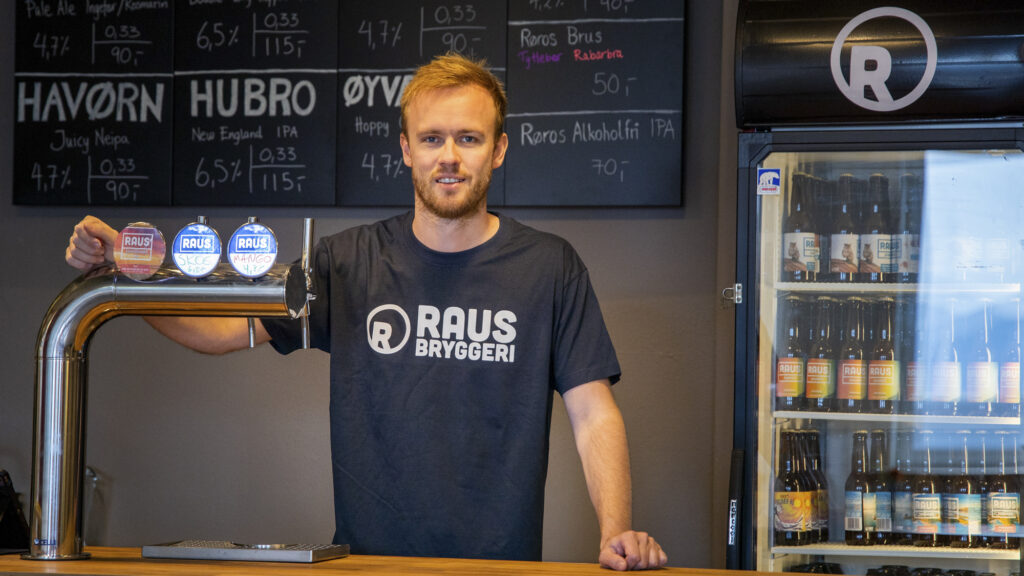 Hans Petter Sørensen
Located by the ferry port in Nesna, Raus Brewery (Raus Bryggeri) embodies the spirit of generosity and warmth. This local brewery is renowned for its excellent soda and beer, crafted with love and inspired by the coastal beauty and nature of Helgeland.
Join a guided tour and beer tasting experience at Raus Brewery, or simply relax and enjoy a refreshing beer or soda while unwinding at the brewery's own bar or outdoor terrace.
Before you continue your journey, make sure to visit their on-site beer and soda shop. Stock up on your favorite flavors, ensuring you have a taste of Raus Brewery to accompany you along the way.
Raus Brewery (Raus Bryggeri) at Nesna welcomes you with open arms, embracing the true essence of "raus" – a place where true generosity and hospitality thrive, inviting you to indulge in the flavors of Helgeland's coast and nature.
Opening hours during the summer season:
Monday to Friday: 10:00 AM to 6:00 PM
Saturday: 11:00 AM to 6:00 PM
They also have occasional evening openings. For more information, please visit Raus Brewery's Facebook page.
The brewery is located right by the ferry port and express boat dock in Nesna.
Contribute to sustainable tourism
Thank you for respecting the local communities, and for helping us preserve the natural beauty of Helgeland!
Please:
Strive to leave no trace of your visit. Bring back all your rubbish, including used toilet paper, and discard it in the nearest rubbish bin.

Plan your toilet visits and use the opportunity when you pass a toilet. In the wilderness, make sure you are not a nuisance to others.

Respect the local wildlife. Keep a good distance from wildlife, livestock and birds. Keep your dog leashed.

Respect private property. Keep a respectful distance from houses and cabins.

Show good boating sense. Keep a good distance from shore and drive at a low speed, especially when you are close to anyone or anything on the water, including birds or animals. Avoid loud and disturbing engine noise.

Be aware that some islands and nature reserves are important nesting sites, and that going ashore is prohibited during the nesting season.

Follow the Norwegian Mountain Code (Fjellvettreglene). Plan your excursion according to the weather forecast, your skills and experience.

Join a guided excursion or consider hiring an experienced guide, especially when you don't have sufficient experience or knowledge to guarantee a safe trip.