Setergrotta - An adventure inside the mountain!
In Setergrotta you can experience the mountain from the inside! A visit to this cave, situated near the town of Mo i Rana, is suitable for the entire family, and individuals as well as groups. Guided tours are given several times a day, every day throughout the summer.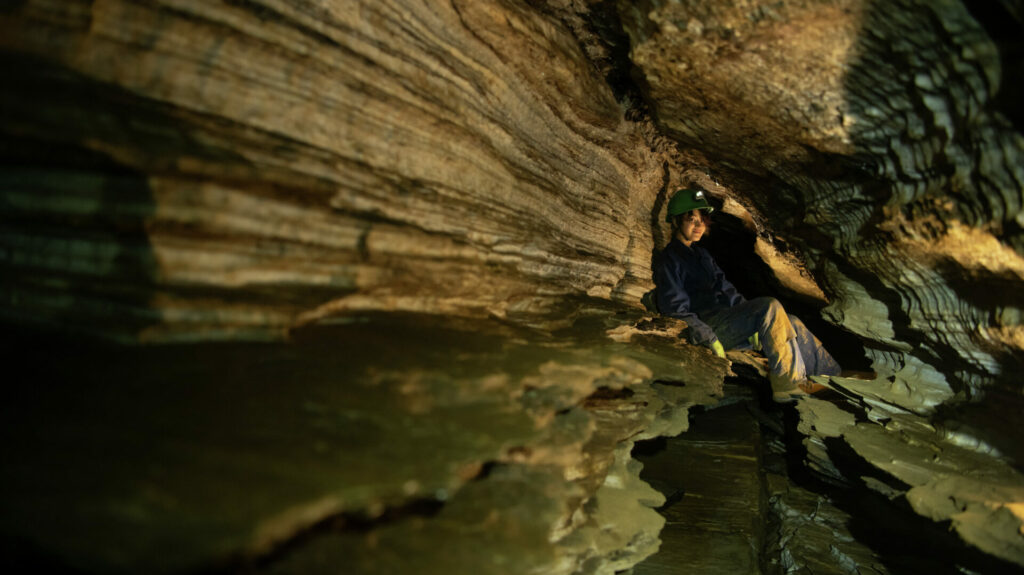 Roger Brendhagen / Visit Helgeland
Nature took hundreds of thousands of years to carve this cave, one of the largest and most exciting in Norway. It is situated just half an hour's drive outside Mo i Rana. Setergrotta cave has dramatic caverns, narrow marble passages and even an underground river. You'll climb between boulders, navigate narrow passages and really experience the special silence found only inside a mountain.
If you are lithe and manage to squeeze through Brevsprekken (The Mail Slot), you'll find yourself by a fish dam where tiny trout live in silence and total darkness.
The cave tour is physically somewhat demanding, as nothing special has been done to facilitate passage, although no past experience in cave exploration is required. Before the tour, your guide will equip you with a helmet, headlamp and coveralls. Be sure to have suitable footwear.
Dress for the cave trip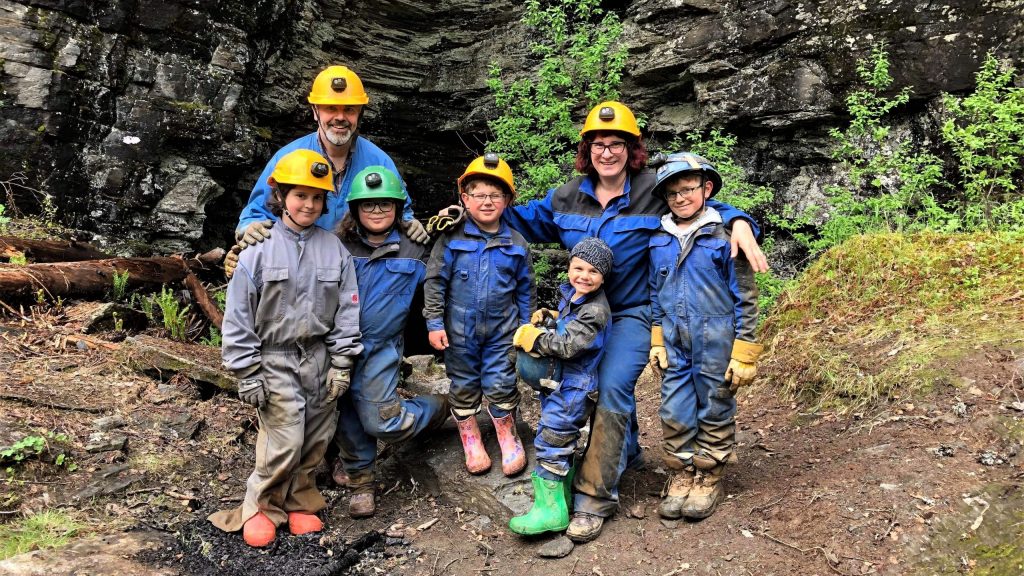 The temperature in the cave is constant year round, about 4˚C (39˚F). We recommend that you wear warm, comfortable hiking clothes and sturdy footwear that you're ok getting a little dirty. However we'll equip you with coveralls, a helmet and headlamps. Gloves are required in the cave – you can bring your own or buy a pair of gloves from the guide for NOK 25.
Group tours
Groups may book guided tours at other times than the fixed schedule, and also at other times of the year. In addition to the tour, you can even book dining inside the cave.
Other activities in the area
The town of Mo i Rana is surrounded by fjords and mountains. Its location enables many nature-based activities and adventure. Would you like to visit the Svartisen glacier or see the natural marble formations called Marmorslottet? If you think Setergrotta sounds too demanding, consider a visit to Grønligrotta. That cave is equipped with lights, walkways and stairs.
Guided tours every day from June 25 to August 21, 2022.
Time: 15:00, extra trip every day in July, and Mon-Fri in week 31 &32 at 11:30.
The trip takes about 2 hours.
Prices:
Adults (13 +) NOK 500
Children (6-12 years) NOK 350
If you come in a group, you can arrange a different time and duration of the trip.
How to get to Setergrotta
Setergrotta is located 22 km north of Mo i Rana and about 10 km from Mo i Rana Airport.
Mo i Rana is located in the heart of the Ranfjord and you can travel here by road, rail or by plane. The E6 passes through the city. From Bodø in the north it is about 230 km, from Mosjøen in the south it is about 88 km and from Trondheim about 480 km. If you come from Sweden along the E12, it is only 40 km from the Swedish border.
Plan your trip with entur.no »
On to Setergrotta, you need a car if you are not one of the most active cyclists.
Takk for at du hjelper oss med å ta vare på naturen og lokalsamfunnene på Helgeland. Takk for at du:
Praktiserer sporløs ferdsel, og tar med avfall og toalettpapir tilbake til nærmeste søppeldunk.
Planlegger toalettbesøk, slik at du får gjort det du må der det ikke er til sjenanse for andre.
Respekterer det lokale dyrelivet, holder hunden i bånd og holder god avstand til både ville og tamme dyr og fugler.
Respekterer privat eiendom, og holder avstand til private hus og hytter.
Viser godt båt-vett, holder god avstand til land, lav fart nært andre på vannet, inkludert dyr og fugler, og unngår unødig kjøring som skaper forstyrrende motorstøy.
Respekterer ferdsels- og ilandstigningsforbudet i sjøfuglereservatene i hekketiden.
Følger fjellvettreglene, og planlegger turer etter evne og erfaring.
Leier en erfaren guide på turene der du selv ikke har kunnskapen eller erfaringen som trengs for en trygg tur.