Offersøy Camping - Accommodation with boat and bike rental
With Offersøy Camping as your holiday base, you can easily explore the islands of your choice along the Helgeland coast. You can island hop by kayak, or by bringing your bicycle on the express boat or ferry so you can explore various islands on two wheels. Either way, it's a delightful way to immerse yourself in the region's rich cultural heritage and feel close to the magnificent landscape and natural elements.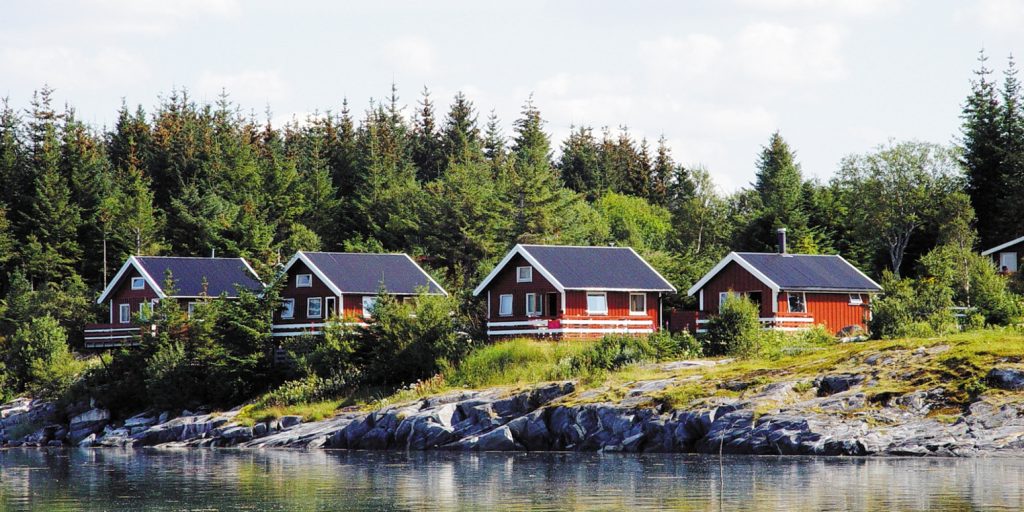 Offersøy Camping
Cultural history
Offersøy Camping is just a short drive or bike ride away from a museum and the cultural path at Tjøtta. Also nearby is Tjøtta's International War Cemetery. A must-visit is the Petter Dass Museum, housed in a striking building designed by Norway's renowned architects, Snøhetta. The museum celebrates Petter Dass, a 17th-century poet-priest. The museum is situated near a medieval church at Alstahaug.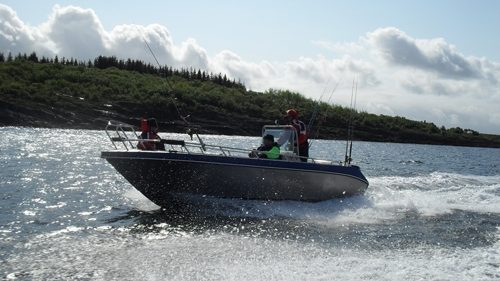 A ferry ride from Offersøy Camping will take you to the Vega Archipelago UNESCO World Heritage Site. The World Heritage Centre at Gardsøy highlights the heritage of the fishermen-farmers, their day-to-day life, and the islanders' unique thousand-year-old tradition as guardians of the migrating eider ducks that nest in the archipelago.
Camping and cabins
Offersøy Camping is beautifully situated by the shore along the Coastal Highway, Fv17. Here you can also rent a fishing boat, and you have access to a hut where you can clean your catch. Offersøy Camping is also the ideal base for kayaking or cycling, embarking on mountain hikes into the Seven Sisters range – or just enjoying the tranquillity of the idyllic campsite.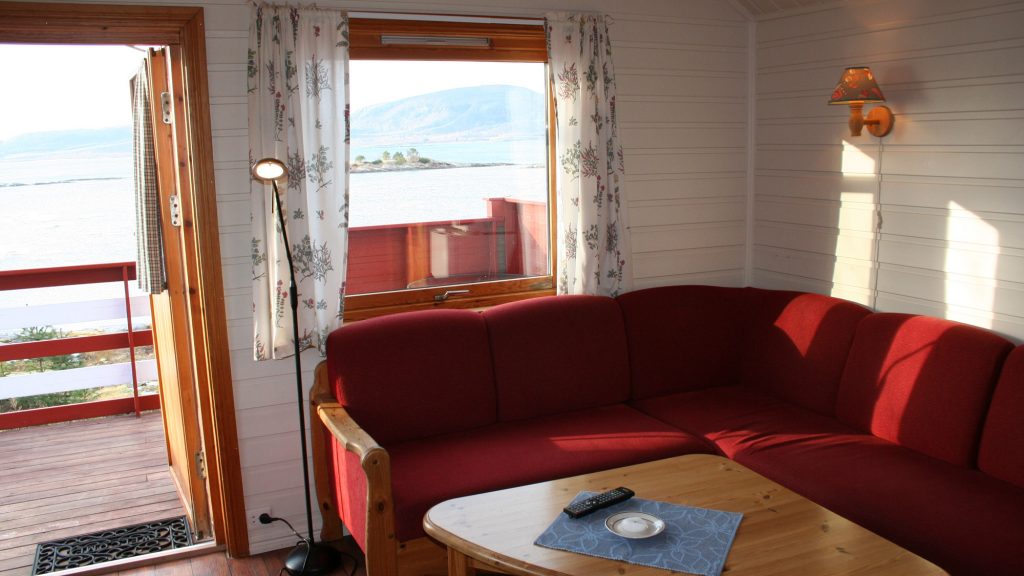 You can rent a cabin with a cosy alcove that sleeps two, or opt for a large three-bedroom cabin that's ideal for a family or group of friends. All cabins have a fully-equipped kitchen and a bathroom. The cabins face the sea and have a terrace from which you can enjoy the sunset.
In addition, there are also 30 spots for caravans or campers, with electrical hook-up, as well as nice spots to pitch a tent – all with an excellent view of the sea. The sanitary facility nearby contains a kitchen, a drying room, showers and toilets. There is also a bathroom with shower and toilet that is handicap-accessible. At Offersøy you can fill your caravan's freshwater tank and empty your wastewater.
How to get to Offersøy Camping
If you come by car or bicycle, you will find the campsite along Kystriksveien (FV17). The campsite is located 30 km south of Sandnessjøen, 10 km north of Tjøtta, and 10 km south of the Petter Dass Museum, Søvik ferry quay, southernmost ascent of the Seven Sisters and the airport to Sandnessjøen. When you drive off Kystriksveien, turn west and the sea, and pass the permanent parking spaces before you arrive at the reception on the square.
Contribute to sustainable tourism
Thank you for respecting the local communities, and for helping us preserve the natural beauty of Helgeland!
Please:
Strive to leave no trace of your visit. Bring back all your rubbish, including used toilet paper, and discard it in the nearest rubbish bin.

Plan your toilet visits and use the opportunity when you pass a toilet. In the wilderness, make sure you are not a nuisance to others.

Respect the local wildlife. Keep a good distance from wildlife, livestock and birds. Keep your dog leashed.

Respect private property. Keep a respectful distance from houses and cabins.

Show good boating sense. Keep a good distance from shore and drive at a low speed, especially when you are close to anyone or anything on the water, including birds or animals. Avoid loud and disturbing engine noise.

Be aware that some islands and nature reserves are important nesting sites, and that going ashore is prohibited during the nesting season.

Follow the Norwegian Mountain Code (Fjellvettreglene). Plan your excursion according to the weather forecast, your skills and experience.

Join a guided excursion or consider hiring an experienced guide, especially when you don't have sufficient experience or knowledge to guarantee a safe trip.