Offersøy Camping - Accommodation with boat and bike rental
With Offersøy Camping as your holiday base, you can easily explore the islands of your choice along the Helgeland coast. You can island hop by kayak, or by bringing your bicycle on the express boat or ferry so you can explore various islands on two wheels. Either way, it's a delightful way to immerse yourself in the region's rich cultural heritage and feel close to the magnificent landscape and natural elements.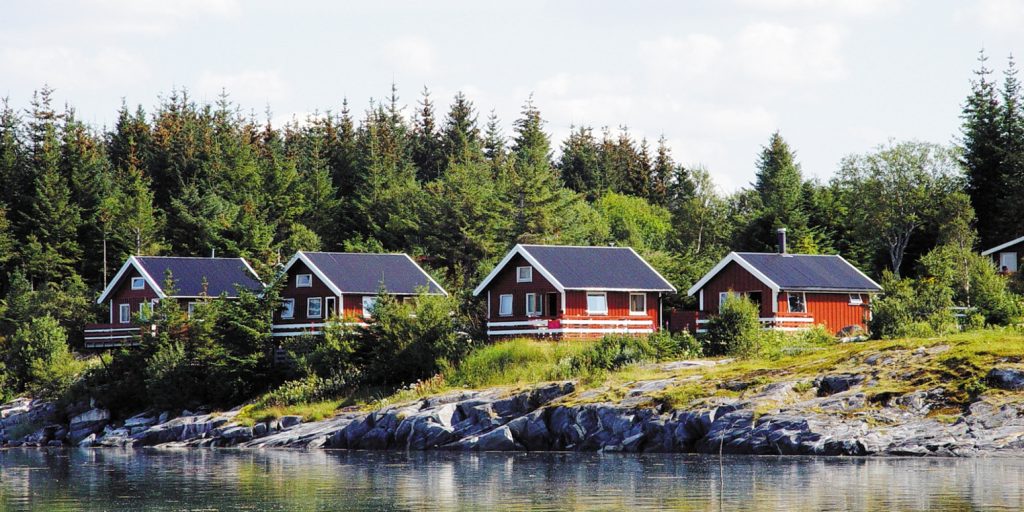 Offersøy Camping
Cultural history
Offersøy Camping is just a short drive or bike ride away from a museum and the cultural path at Tjøtta. Also nearby is Tjøtta's International War Cemetery. A must-visit is the Petter Dass Museum, housed in a striking building designed by Norway's renowned architects, Snøhetta. The museum celebrates Petter Dass, a 17th-century poet-priest. The museum is situated near a medieval church at Alstahaug.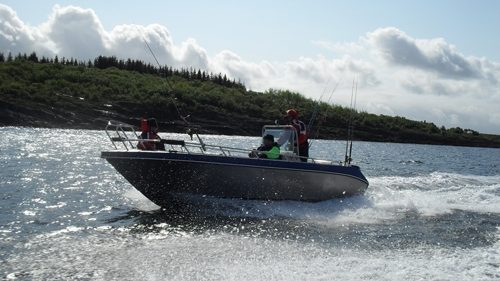 A ferry ride from Offersøy Camping will take you to the Vega Archipelago UNESCO World Heritage Site. The World Heritage Centre at Gardsøy highlights the heritage of the fishermen-farmers, their day-to-day life, and the islanders' unique thousand-year-old tradition as guardians of the migrating eider ducks that nest in the archipelago.
Camping and cabins
Offersøy Camping is beautifully situated by the shore along the Coastal Highway, Fv17. Here you can also rent a fishing boat, and you have access to a hut where you can clean your catch. Offersøy Camping is also the ideal base for kayaking or cycling, embarking on mountain hikes into the Seven Sisters range – or just enjoying the tranquillity of the idyllic campsite.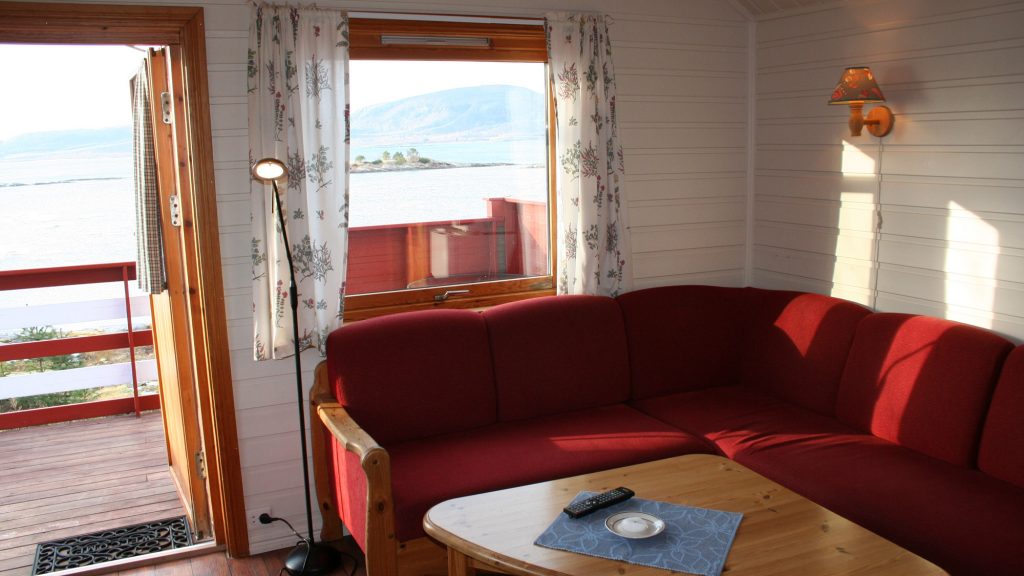 You can rent a cabin with a cosy alcove that sleeps two, or opt for a large three-bedroom cabin that's ideal for a family or group of friends. All cabins have a fully-equipped kitchen and a bathroom. The cabins face the sea and have a terrace from which you can enjoy the sunset.
In addition, there are also 30 spots for caravans or campers, with electrical hook-up, as well as nice spots to pitch a tent – all with an excellent view of the sea. The sanitary facility nearby contains a kitchen, a drying room, showers and toilets. There is also a bathroom with shower and toilet that is handicap-accessible. At Offersøy you can fill your caravan's freshwater tank and empty your wastewater.
How to get to Offersøy Camping
If you come by car or bicycle, you will find the campsite along Kystriksveien (FV17). The campsite is located 30 km south of Sandnessjøen, 10 km north of Tjøtta, and 10 km south of the Petter Dass Museum, Søvik ferry quay, southernmost ascent of the Seven Sisters and the airport to Sandnessjøen. When you drive off Kystriksveien, turn west and the sea, and pass the permanent parking spaces before you arrive at the reception on the square.
Vær og klær for Helgeland
Været på Helgeland kan variere mye, og på sommeren kan temperaturen være alt fra 15 til 30 grader, og regnet kan gjerne komme og gå i «ærlinger», eller «byger» som det heter sørpå. Vi anbefaler at du pakker både allværsjakke og badeklær, fjellsko og sandaler, så du er klar for det meste.
Om vinteren varierer temperaturen gjerne fra +5 til minus 15. Hvis du skal være mye ute, er ullundertøy og vindtette klær dine beste venner. Kle deg etter trelagsprinsippet med et innerlag, mellomlag og ytterlag. Tykk lue og tykke hansker eller votter er spesielt anbefalt hvis du skal på være ute med lavt aktivitetsnivå, for eksempel hvis du skal se på nordlyset.
Sporløs ferdsel og bærekraftig turisme
Takk for at du hjelper oss med å ta vare på naturen og lokalsamfunnene på Helgeland.
Takk for at du:
Praktiserer sporløs ferdsel, og tar med avfall og toalettpapir tilbake til nærmeste søppeldunk.

Planlegger toalettbesøk, slik at du får gjort det du må der det ikke er til sjenanse for andre.

Respekterer det lokale dyrelivet, holder hunden i bånd og holder god avstand til både ville og tamme dyr og fugler.

Respekterer privat eiendom, og holder avstand til private hus og hytter.

Viser godt båt-vett, holder god avstand til land, lav fart nært andre på vannet, inkludert dyr og fugler, og unngår unødig kjøring som skaper forstyrrende motorstøy.

Respekterer ferdsels- og ilandstigningsforbudet i sjøfuglereservatene i hekketiden.

Følger fjellvettreglene, og planlegger turer etter evne og erfaring.

Leier en erfaren guide på turene der du selv ikke har kunnskapen eller erfaringen som trengs for en trygg tur.