Sure Hotel by Best Western Ole Tobias
Sure Hotel by Best Western Ole Tobias offers accommodation in the town centre of Mo i Rana. The hotel is decorated with details from Norway's railway history. Breakfast is served in "Spisevogna" (the Dining Car).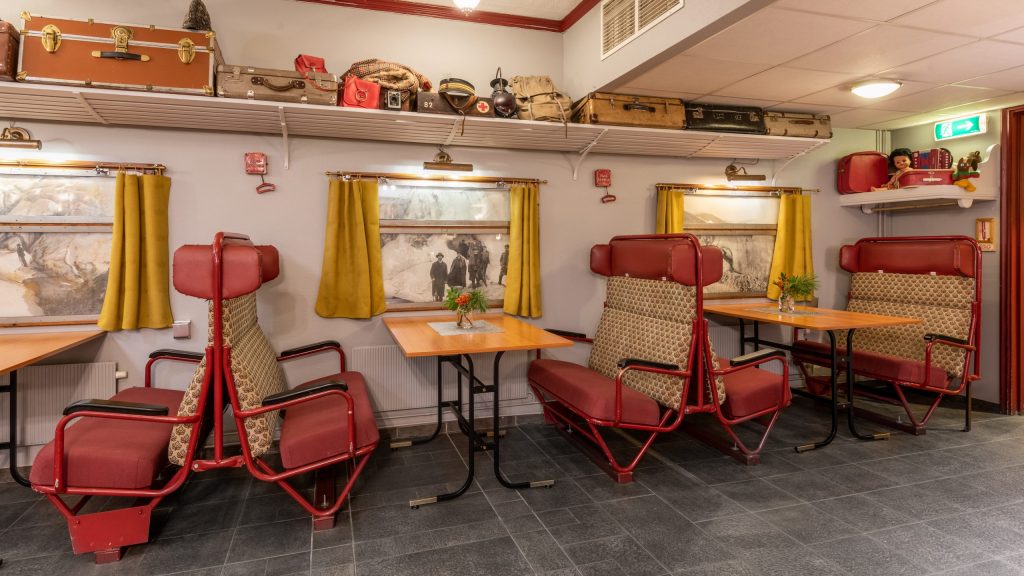 Paul Egil Henriksen
Hotel Ole Tobias is a small and cozy hotel offering an intimate and homely atmosphere. The hotel is named after Ole Tobias Olsen the «father» of the railway in northern Norway and is decorated with details from the city 's railway history. The 30 rooms are named after old railway stations.
Activities
Located in the heart of Mo i Rana city, there are great opportunities for exploring the city with shopping, dining, local museum, Science Center, the old town with its charming houses and the sculpture «Havmannen» located in the fjord close to land.
You can experience Svartisen, Saltfjellet mountain with the Arctic Circle and Grønligrotta. There are also great opportunities for hiking in the scenic areas.The hotel is an excellent starting point for experiencing the beautiful coast of Helgeland.
Contact
Go to booking
Eco-certified
Mo i Rana is located in the heart of the Ranfjord and you can travel here by road, rail or by plane. The E6 passes through the city. From Bodø in the north it is about 230 km, from Mosjøen in the south it is about 88 km and from Trondheim about 480 km. If you come from Sweden along the E12, it is only 40 km from the Swedish border.
Calculate driving directions with Google Maps »
A journey by train on the Nordlandsbanen is an experience in itself. The hotel is only a 5 minute walk from the train station.
Mo i Rana Airport is just a 15-minute drive from the city center and the airport bus drops you off right at the hotel.
Takk for at du hjelper oss med å ta vare på naturen og lokalsamfunnene på Helgeland. Takk for at du:
Praktiserer sporløs ferdsel, og tar med avfall og toalettpapir tilbake til nærmeste søppeldunk.
Planlegger toalettbesøk, slik at du får gjort det du må der det ikke er til sjenanse for andre.
Respekterer det lokale dyrelivet, holder hunden i bånd og holder god avstand til både ville og tamme dyr og fugler.
Respekterer privat eiendom, og holder avstand til private hus og hytter.
Viser godt båt-vett, holder god avstand til land, lav fart nært andre på vannet, inkludert dyr og fugler, og unngår unødig kjøring som skaper forstyrrende motorstøy.
Respekterer ferdsels- og ilandstigningsforbudet i sjøfuglereservatene i hekketiden.
Følger fjellvettreglene, og planlegger turer etter evne og erfaring.
Leier en erfaren guide på turene der du selv ikke har kunnskapen eller erfaringen som trengs for en trygg tur.