The most seasoned anglers know that some of the best fishing can be done in the winter season! The cod is fat and firm in the winter sea. And the frozen lakes are ready for ice fishing among the magnificent mountains of Helgeland. Weather you're looking for salt water or fresh water fishing, this is the time to do it!
Book your experience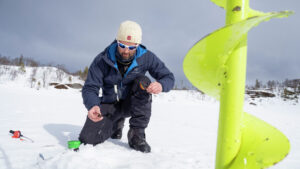 A guided ice fishing trip with Hi North 
Hi North knows where you'll find the lakes that offer the best fishing in Helgeland. All you have to bring is warm winter clothes, patience and a positive attitude; combined with our expert guide's detailed local knowledge, a good catch is almost guaranteed!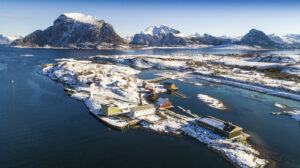 Winter dream at Støtt
Do you dream of going from the hustle of the big city to "winter world" where the polar lights and the northern lights create magic? Visit the island Støtt and be close to nature, culture and history.