Torghatten Camping - Fishing, dining and much more
Torghatten Camping is idyllically situated at the foot of the legendary mountain Torghatten. Accommodation offered here includes high-standard cabins and apartments. There are spots to pitch your tent and electrical hook-ups for your caravan or camper. The restaurant here is known for excellent dining.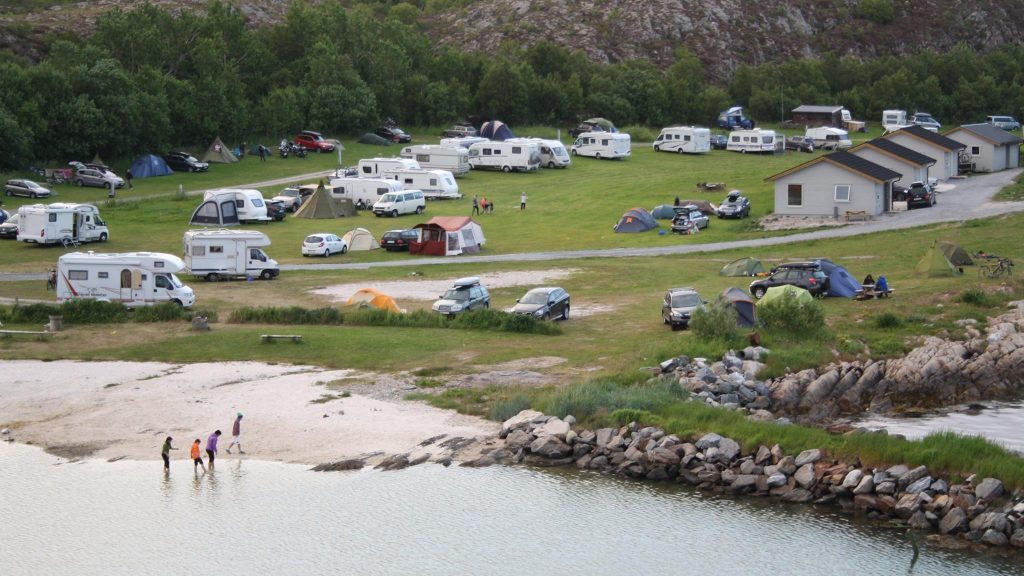 Torghatten Camping
Explore the shoreline and hike the mountains
Torghatten Camping is situated 15 km from Brønnøysund town centre, at the foot of Torghatten on the southern shore of the island of Torget.
You choose the accommodation you prefer: a comfortable cabin or apartments, or your own tent, caravan or camper.
Family friendly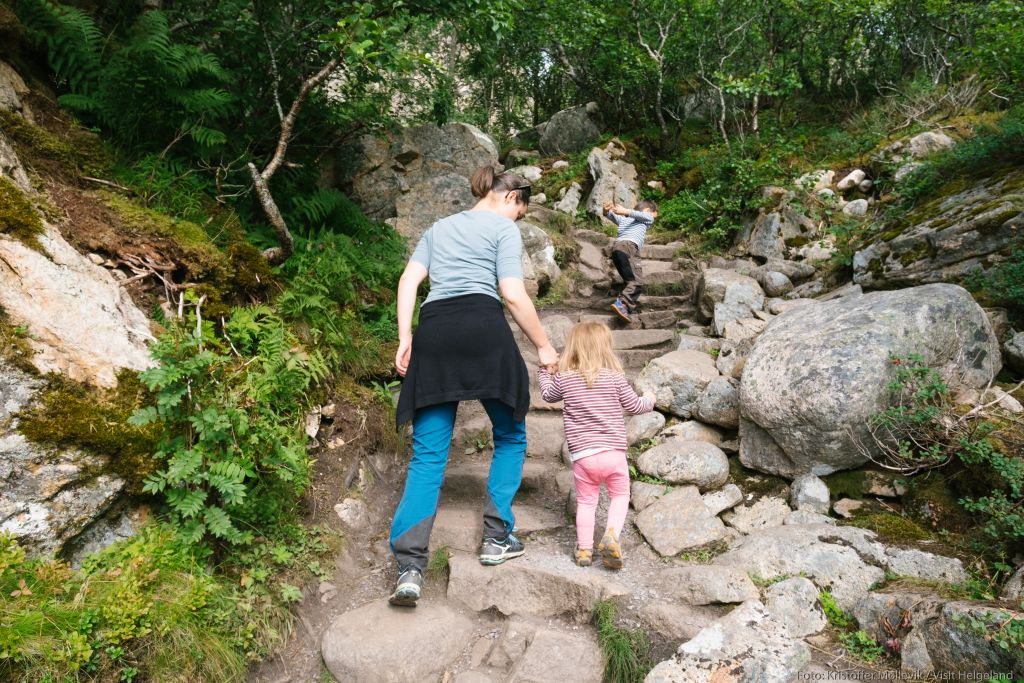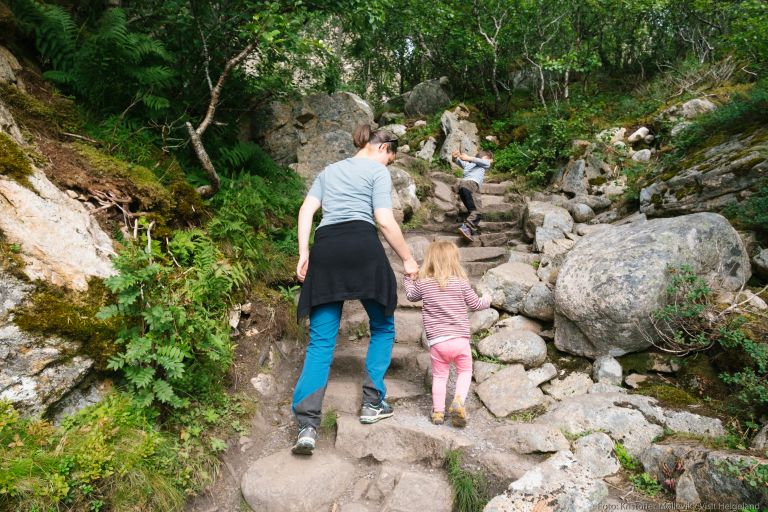 The cabins enjoy a terrific view of the Torgfjord and many of the islands of southern Helgeland. The campsite also has excellent spots with electrical hook-ups for caravans and campers.
The area is very family-friendly, with boat rental and excellent swimming. The nearby waters are also great for kayaking. Young and old will be tempted to explore the shoreline and to hike up to the famous hole through mount Torghatten.
Excellent dining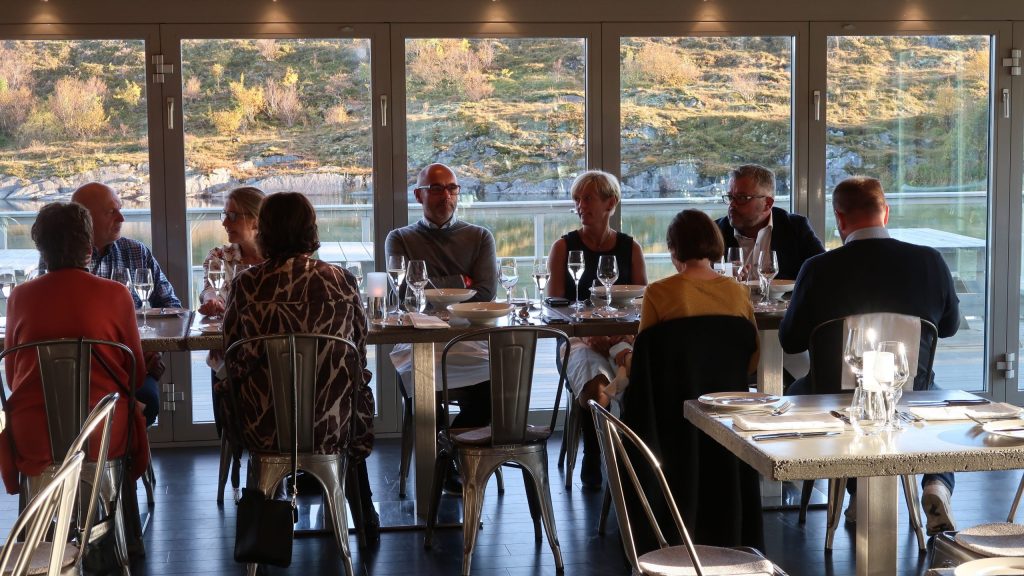 Torghatten Camping also offers excellent dining, featuring the best of local seasonal ingredients. Seafood is prepared from the local catch. The restaurant is open daily during the summer, and by appointment the rest of the year. Reservations are recommended.
Location
Torghatten Camping is situated at the foot of Torghatten on the southern shore of the island of Torget, 15 km from Brønnøysund. From the town centre, just follow the signs for Torghatten.
Torghatten Camping is open year round. No matter which season you choose for your visit, you will find a comfortable cabin or apartment. Be sure to also check out the details about Torghatten Strandrestaurant.
How to get to Torghatten Camping
The campsite is located in the far south of the island Torget, at the foot of the mountain of the same name, 15 km from the center of Brønnøysund. Follow the signs to the mountain Torghatten when you enter the city center.
Torghatten Camping is open all year round, here you can rent cabins and apartments all year round.
See also information about Torghatten Strandrestaurant.
Sporløs ferdsel og bærekraftig turisme
Takk for at du hjelper oss med å ta vare på naturen og lokalsamfunnene på Helgeland.
Takk for at du:
Praktiserer sporløs ferdsel, og tar med avfall og toalettpapir tilbake til nærmeste søppeldunk.

Planlegger toalettbesøk, slik at du får gjort det du må der det ikke er til sjenanse for andre.

Respekterer det lokale dyrelivet, holder hunden i bånd og holder god avstand til både ville og tamme dyr og fugler.

Respekterer privat eiendom, og holder avstand til private hus og hytter.

Viser godt båt-vett, holder god avstand til land, lav fart nært andre på vannet, inkludert dyr og fugler, og unngår unødig kjøring som skaper forstyrrende motorstøy.

Respekterer ferdsels- og ilandstigningsforbudet i sjøfuglereservatene i hekketiden.

Følger fjellvettreglene, og planlegger turer etter evne og erfaring.

Leier en erfaren guide på turene der du selv ikke har kunnskapen eller erfaringen som trengs for en trygg tur.