Klokkergården - Stay in nostalgic surroundings on the island of Rødøy
At the foot of the majestic mountain called Rødøyløva, is the stately Klokkergården, a sexton's residence that dates back to 1904. Here you can enjoy warm hospitality in surroundings that recall a bygone era.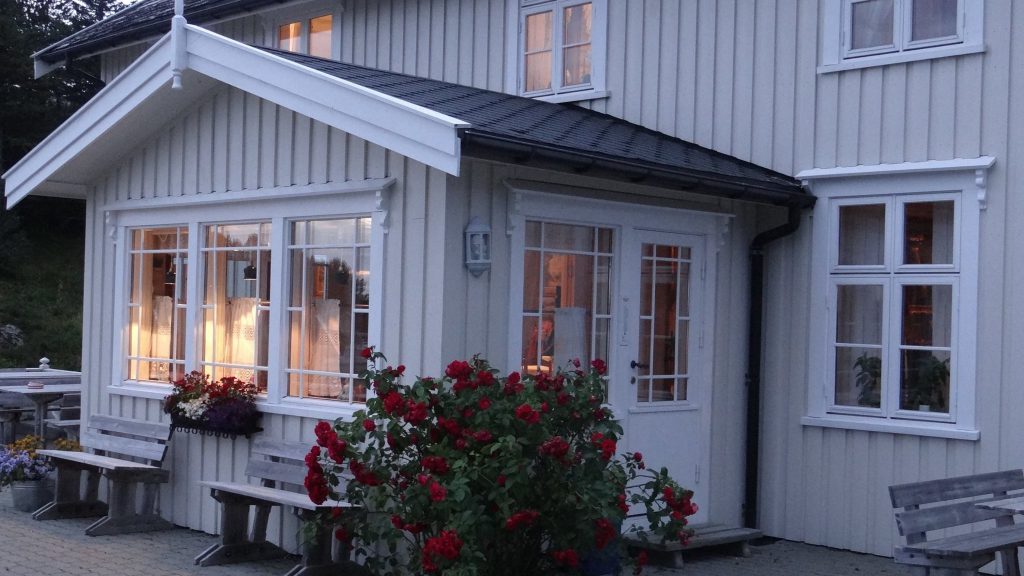 Bernt Arntsen
Accommodation
Every guestroom at Klokkergården is unique and tells its own story. In the old sexton's residence you can choose between five different rooms. Two of these have a private bathroom, while the other three share a bathroom in the hallway. If you stay in the building called Kårstua, you have the choice between the upstairs or downstairs apartment. Both offer two bedrooms and a total of five beds, a living room, kitchen and bathroom.
Until 1968, Klokkergården served as Rødøy's boarding school. Later it was even used as a barn, and fell into such disrepair that the reigning opinion was that the smartest thing would be to burn it to the ground. But its fate took an unexpected turn!
Malin Arntsen and her family decided to save the once-stately building and restore it to its former glory. Today it stands as splendid testimony to their determination and a symbol of their belief that "nothing is impossible".
Restaurants
Grandma's cookbook is at the heart of the food made at Klokkergården. Here everything is made from scratch, using ancient recipes and the best of local ingredients. The cosy restaurant seats 40 guests, and during the summer you may be tempted to dine outside on garden terrace. The restaurant is very popular, so be sure to make reservations in advance.
The marina
Klokkergården's marina has three floating docks measuring with a total length of 300 metres. If you are on a boat holiday, you will find conveniences such as freshwater and electrical hook-ups, waste disposal, benches, tables and barbecues. Fresh bread can be delivered to guests at the harbour every morning. The marina has the following position: N 66.39.940 E 13.03,400. Norwegian sea chart no. 62.
Rødøyløva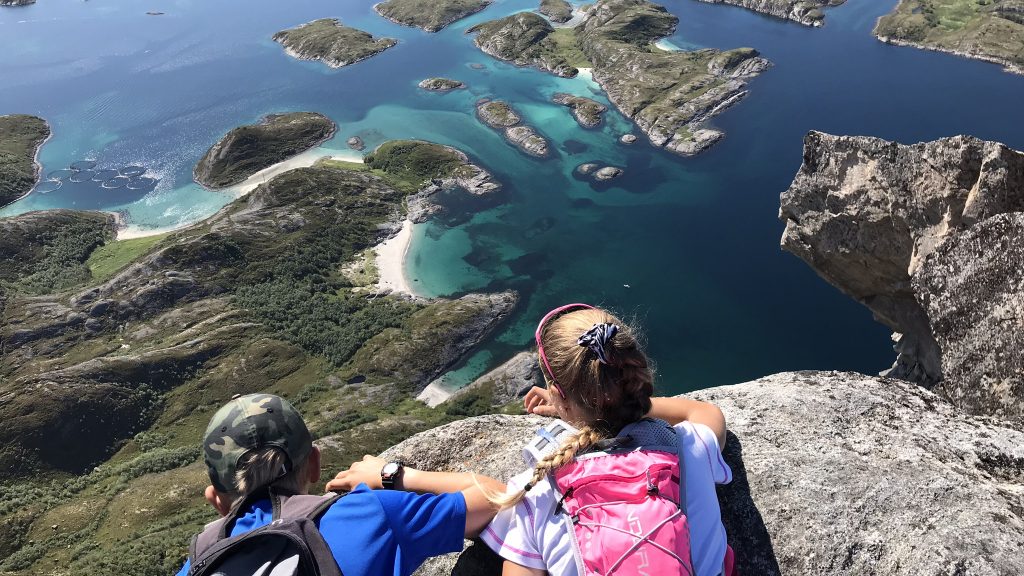 The hike to the top of Rødøyløva (443 m) is spectacular. On the steepest portion, you climb a thousand steps on Sherpa-built stone stairs, which makes your ascent easier and more convenient. The summit offers a stunning panorama of the literally thousands of islands, islets and skerries that dot the surrounding waters. Please be cautious! On one side is a sheer cliff that plunges straight down to the beach below. This hike and the view are especially memorable in the midnight sun!
Other activities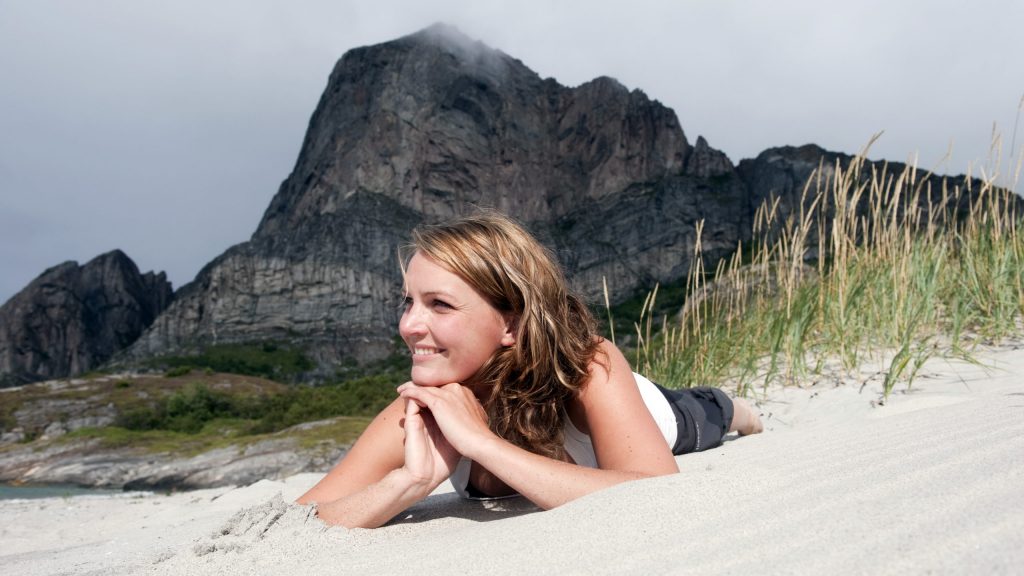 The island of Rødøy is known for its beautiful chalk-white beaches. The sheltered waters nearby are perfect for kayaking. The island also invites your exploration on two wheels. As you cycle, there are many tempting detours and delightful places to take a break, enjoy the view and savour the tranquillity. If you are on a family holiday, do consider visiting Bamsehuset, Norway's only teddy bear museum, where 1500 teddy bears reside! Or take a take a walk into the magical fairytale forest.
You can visit Klokkergården all year round.
Summer is popular, so we recommend to book well in advance.
Takk for at du hjelper oss med å ta vare på naturen og lokalsamfunnene på Helgeland. Takk for at du:
Praktiserer sporløs ferdsel, og tar med avfall og toalettpapir tilbake til nærmeste søppeldunk.
Planlegger toalettbesøk, slik at du får gjort det du må der det ikke er til sjenanse for andre.
Respekterer det lokale dyrelivet, holder hunden i bånd og holder god avstand til både ville og tamme dyr og fugler.
Respekterer privat eiendom, og holder avstand til private hus og hytter.
Viser godt båt-vett, holder god avstand til land, lav fart nært andre på vannet, inkludert dyr og fugler, og unngår unødig kjøring som skaper forstyrrende motorstøy.
Respekterer ferdsels- og ilandstigningsforbudet i sjøfuglereservatene i hekketiden.
Følger fjellvettreglene, og planlegger turer etter evne og erfaring.
Leier en erfaren guide på turene der du selv ikke har kunnskapen eller erfaringen som trengs for en trygg tur.
You travel to Rødøy by ferry or speedboat.
By ferry
The ferry trip starts along FV17 in Kilboghamn or Jektvik.
If you want to travel from Kilboghamn to Rødøya, you must take two ferries: Kilboghamn – Jektvik and then Jektvik – Rødøy.
By speedboat
There are several speedboats calling at Rødøy, including the Nordland Express which runs between Sandnessjøen and Bodø. From the mainland, the nearest speedboat quay is at Tonnes in Lurøy.
Please note that some routes are marked as on demand departures, so that the boat must be booked in to Rødøy in advance.
You can also book RIB boat tour for a day with Meløy Adventure