Norwegian Aquaculture Centre - A salmon success story
The Norwegian Aquaculture Centre is beautifully situated by Toftsundet. The actual fish farm is reached by a gangway from the shore. This is the place to learn more about the fascinating life cycle of salmon, and the pioneering work that made Norwegian aquaculture such an international success.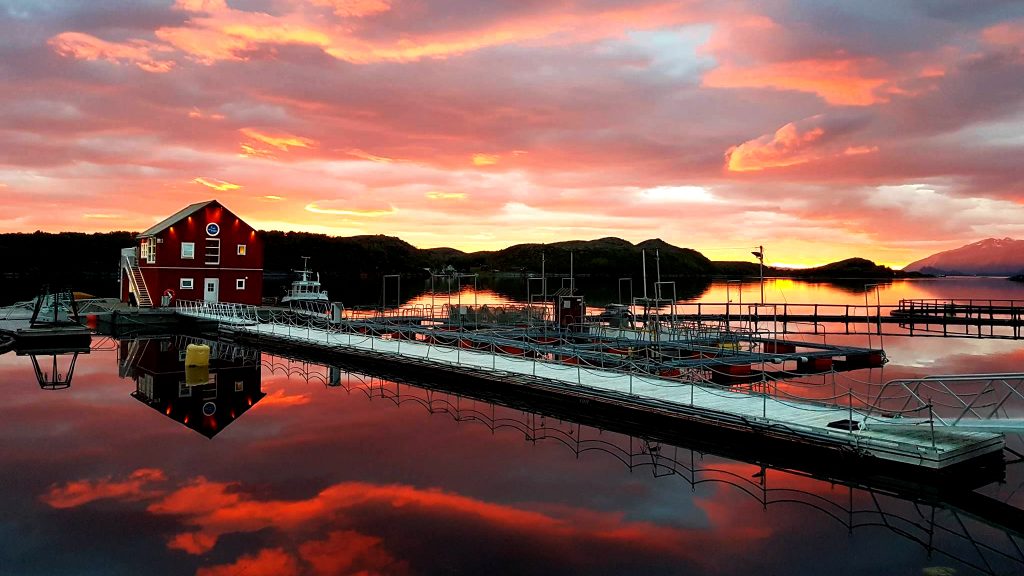 Designalkymisten AS
The success story of salmon farming
Knowledgeable guides will lead you on a journey through the many chapters of modern fish farming, and the story's environmental context. The tour makes use of mini-aquariums as well as underwater cameras. You will witness feeding, hear about the development of salmon from fertilised fish egg to sexual maturity, and see how it is cared for during the various stages of its life. Naturally you are welcome to visit at any time of the year.
Indoors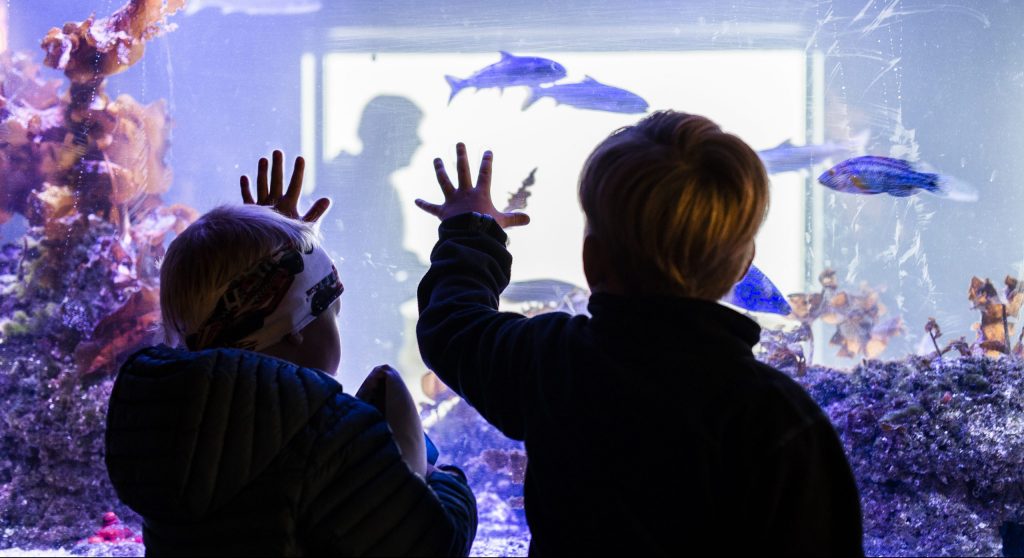 The centre also has an indoor exhibition that documents the history of Norway's aquaculture industry and sheds light on some local history. There is also a restaurant that features a menu based on local ingredients.
The Aquaculture Centre can offer tailor-made visitor programmes for you and your friends.
You can read more about the food experience at the Aquaculture Center here
The Norwegian Aquaculture Center welcomes tourists and visitors all year round.
Contribute to sustainable tourism
Thank you for respecting the local communities, and for helping us preserve the natural beauty of Helgeland!
Please:
Strive to leave no trace of your visit. Bring back all your rubbish, including used toilet paper, and discard it in the nearest rubbish bin.
Plan your toilet visits and use the opportunity when you pass a toilet. In the wilderness, make sure you are not a nuisance to others.
Respect the local wildlife. Keep a good distance from wildlife, livestock and birds. Keep your dog leashed.
Respect private property. Keep a respectful distance from houses and cabins.
Show good boating sense. Keep a good distance from shore and drive at a low speed, especially when you are close to anyone or anything on the water, including birds or animals. Avoid loud and disturbing engine noise. Be aware that some islands and nature reserves are important nesting sites, and that going ashore is prohibited during the nesting season.
Follow the Norwegian Mountain Code (Fjellvettreglene). Plan your excursion according to the weather forecast, your skills and experience.
Join a guided excursion or consider hiring an experienced guide, especially when you don't have sufficient experience or knowledge to guarantee a safe trip.