Your thighs will get a great workout when you climb one of the impressive stairs that have been built various places in Helgeland's scenery. Whether stone or wood, the steps that ascend the mountainside keep you on the path, preventing erosion. Each of them awards your workout with a magnificent view!
The Helgeland stairs at Mosjøen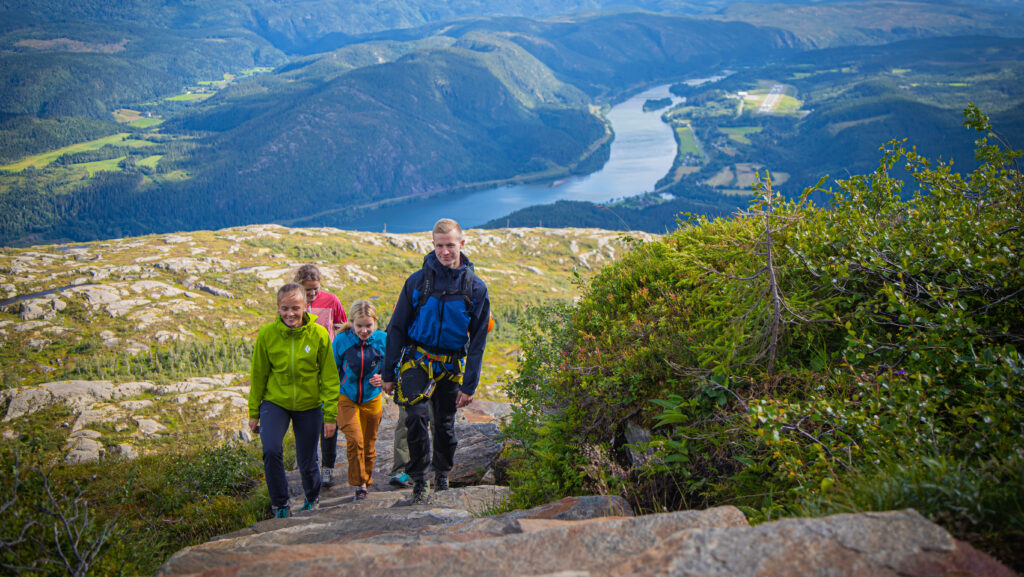 Broadstone / Visit Helgeland
Perhaps the most spectacular are the Helgeland Stairs. They climb Øyfjellet (818 m), just outside Mosjøen town centre. You are sure to lose count as you ascend the longest stone stairs in Norway. By the time the stairs are finished in 2022, there will be over 4000 steps, each built by Sherpas from Nepal.
The Helgeland Stairs are considered one of the five finest mountain staircases in Norway; the stone and construction are first-rate. Each step is two metres wide, allowing two or three people to walk abreast. Several "rest stops" fit beautifully into the terrain, inviting you to stop and savour the view.
The stairs on Vega Island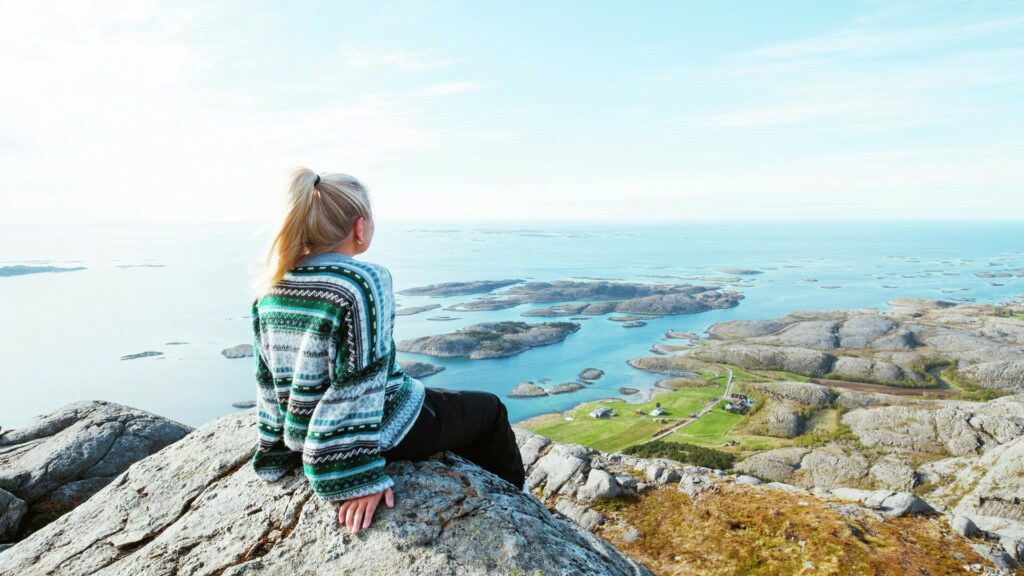 Kristoffer Møllevik / Visit Helgeland
NOTE: The Vega stairs are closed at the moment and will open again on the first of June
The Vega islands are a UNESCO World Heritage site. At Ravflåget, on the main island of Vega, the local sports club has built the impressive Vega Stairs. After a short marked path, 2000 steps climb up to the 450-metre summit, rewarding you with a breathtaking panorama of the Helgeland coast and the open sea.
Nearby is the Vega Via Ferrata, which includes the "Nepal Bridge", spanning the Vega Stairs.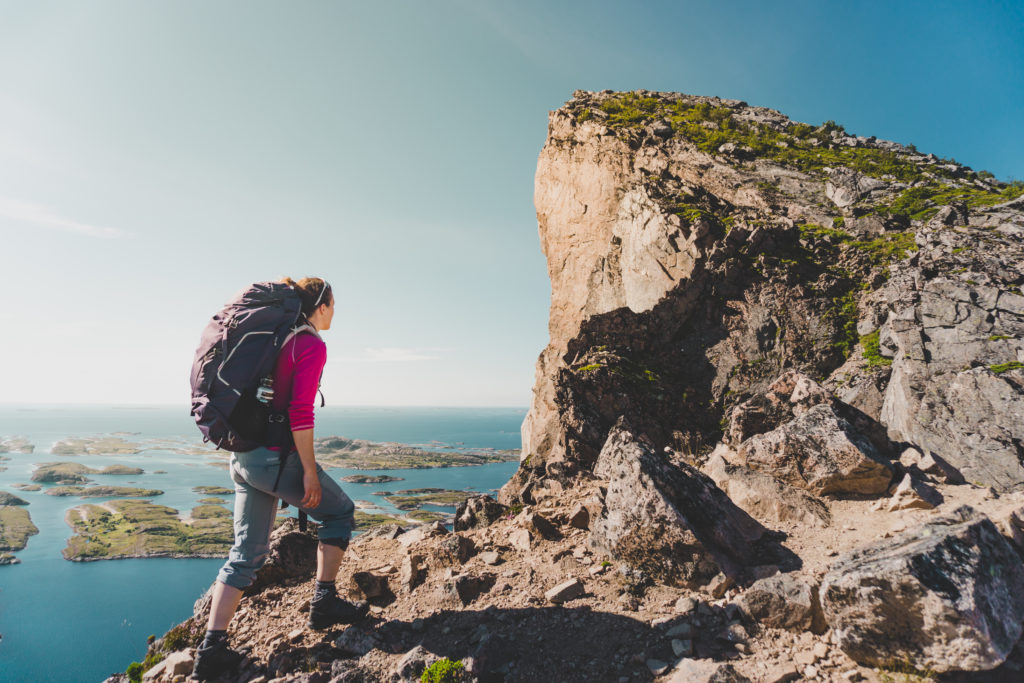 Simon Fossheim / Visit Helgeland
Your ascent of the majestic Rødøyløva (443 m) promises to be memorable! More than a thousand steps are required to reach the top. Whether you start from the trailhead by the ferry quay at Smiholmen, or from Klokkergården (the sexton's residence), the trail to the summit is clearly marked.
The summit offers a breathtaking panorama of chalk-white beaches and the myriad of islands and islets nearby. If you time your walk well, you can enjoy it all, radiant beneath the midnight sun!
Explore more