Dønnesfjellstua - Dining on a mountain top overlooking the Helgeland coast!
You are invited to enjoy an incredible 360-degree panorama, while dining on dishes made with locally-produced ingredients. Dønnesfjellet is only 128 metres high, but the view is magnificent.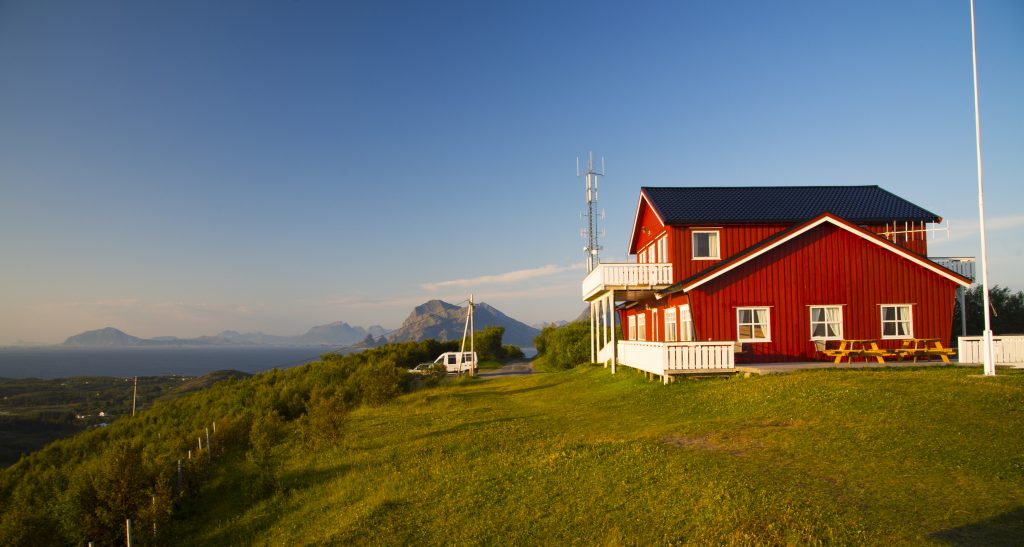 Dønnes Gård
The information board on the summit shows you the direction of the various legendary mountains in your vista as well as other features of the beautiful Helgeland coast.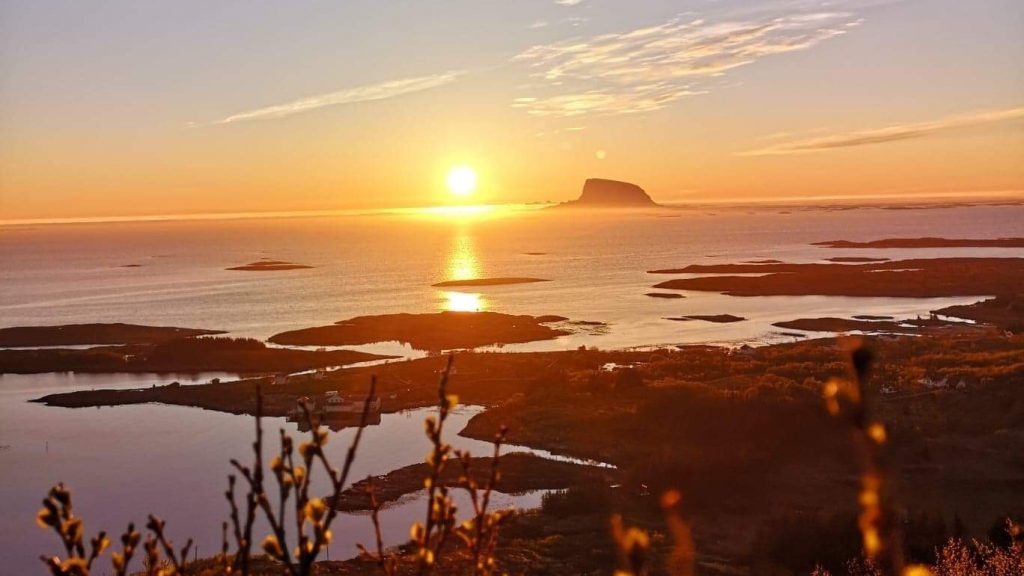 Dønnesfjellstua offers lunch and dinner dishes. But perhaps you are content with a cup of coffee, a beer or a glass of wine, with or without snacks. The menu is traditional, and the chef favours ingredients from the island of Dønna. The herbs, greens and other vegetables are self-produced, while all seafood is caught locally. On the menu you will find salmon salad, monkfish soup, fish burger, and the "mountain wilderness plate", as well as homemade ice cream and much more.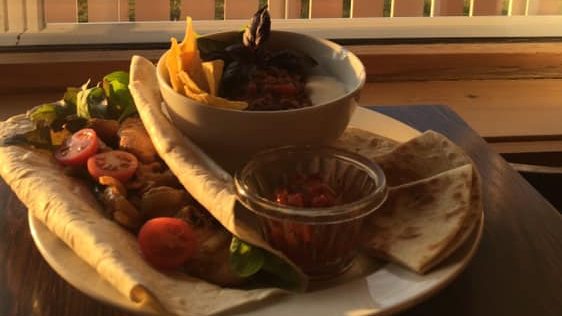 From Dønnes Gård, a 2–3 km long path leads to the top of Dønnesfjellet. If you are cycling or driving, you can take the road all the way up to the summit, and to a friendly welcome and food and refreshments at Dønnesfjellstua.
For opening hours and additional information, please visit Dønnesfjellstua's website or Facebook page.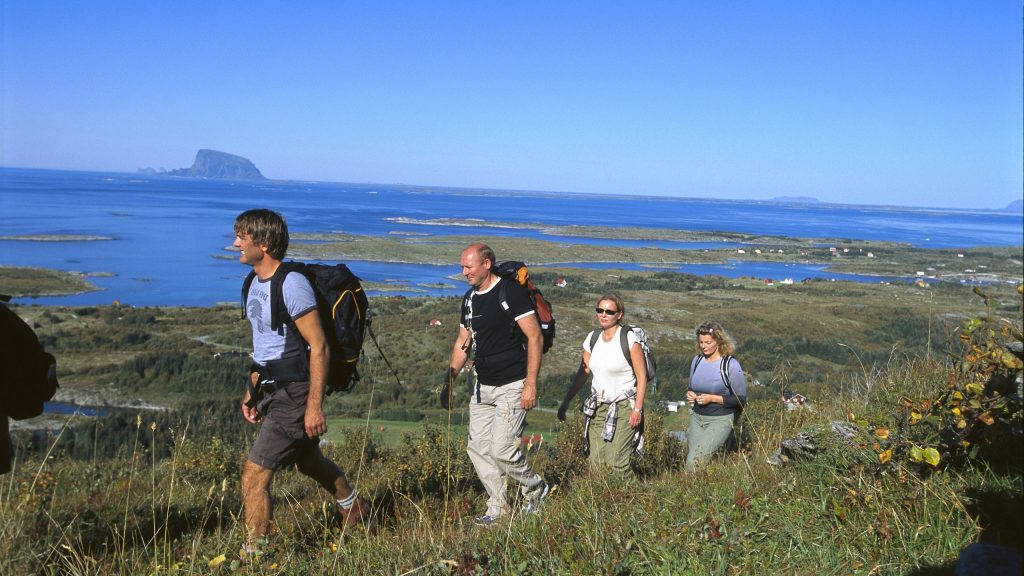 Vær og klær for Helgeland
Været på Helgeland kan variere mye, og på sommeren kan temperaturen være alt fra 15 til 30 grader, og regnet kan gjerne komme og gå i «ærlinger», eller «byger» som det heter sørpå. Vi anbefaler at du pakker både allværsjakke og badeklær, fjellsko og sandaler, så du er klar for det meste.
Om vinteren varierer temperaturen gjerne fra +5 til minus 15. Hvis du skal være mye ute, er ullundertøy og vindtette klær dine beste venner. Kle deg etter trelagsprinsippet med et innerlag, mellomlag og ytterlag. Tykk lue og tykke hansker eller votter er spesielt anbefalt hvis du skal på være ute med lavt aktivitetsnivå, for eksempel hvis du skal se på nordlyset.
Takk for at du hjelper oss med å ta vare på naturen og lokalsamfunnene på Helgeland.
Takk for at du:
Praktiserer sporløs ferdsel, og tar med avfall og toalettpapir tilbake til nærmeste søppeldunk.
Planlegger toalettbesøk, slik at du får gjort det du må der det ikke er til sjenanse for andre.
Respekterer det lokale dyrelivet, holder hunden i bånd og holder god avstand til både ville og tamme dyr og fugler.
Respekterer privat eiendom, og holder avstand til private hus og hytter.
Viser godt båt-vett, holder god avstand til land, lav fart nært andre på vannet, inkludert dyr og fugler, og unngår unødig kjøring som skaper forstyrrende motorstøy.
Respekterer ferdsels- og ilandstigningsforbudet i sjøfuglereservatene i hekketiden.
Følger fjellvettreglene, og planlegger turer etter evne og erfaring.
Leier en erfaren guide på turene der du selv ikke har kunnskapen eller erfaringen som trengs for en trygg tur.