Scandic Meyergården Hotel - Dine and stay in Mo i Rana
Scandic Meyergården Hotel is situated in Mo i Rana's town centre. Its restaurant features a menu based on locally sourced ingredients. Whether you are with your family, friends or colleagues, this hotel is an ideal place to stay. It's close to premier hiking destinations such as Rabothytta cabin and Saltfjellet national park.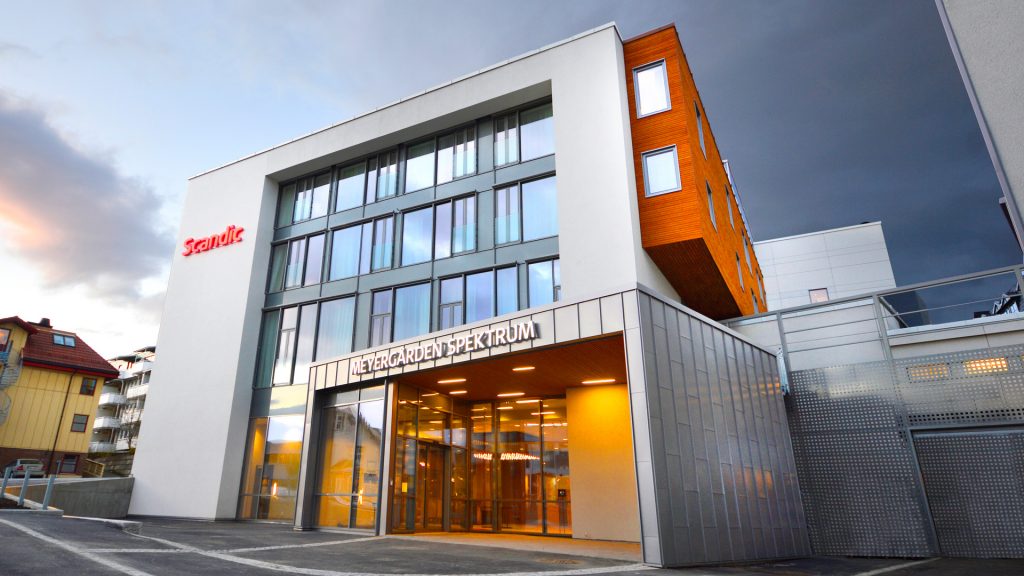 Scandic Meyergården Hotell/Leif Karstensen
Guests appreciate Scandic Meyergården Hotel for its location, ambience and attractive private gardens. The hotel is a great base for sightseeing and adventures along the scenic coast as well as for exploring Helgeland's inland tracts. In the town centre, you can stroll the fjord promenade, stop to gaze at the merman statue, explore the old neighbourhood of Moholmen, and visit the Science Centre (Vitensenter Nordland).
Near the town of Mo i Rana are glaciers, impressive caves, the Arctic Circle, and Saltfjellet national park.
Sweet dreams!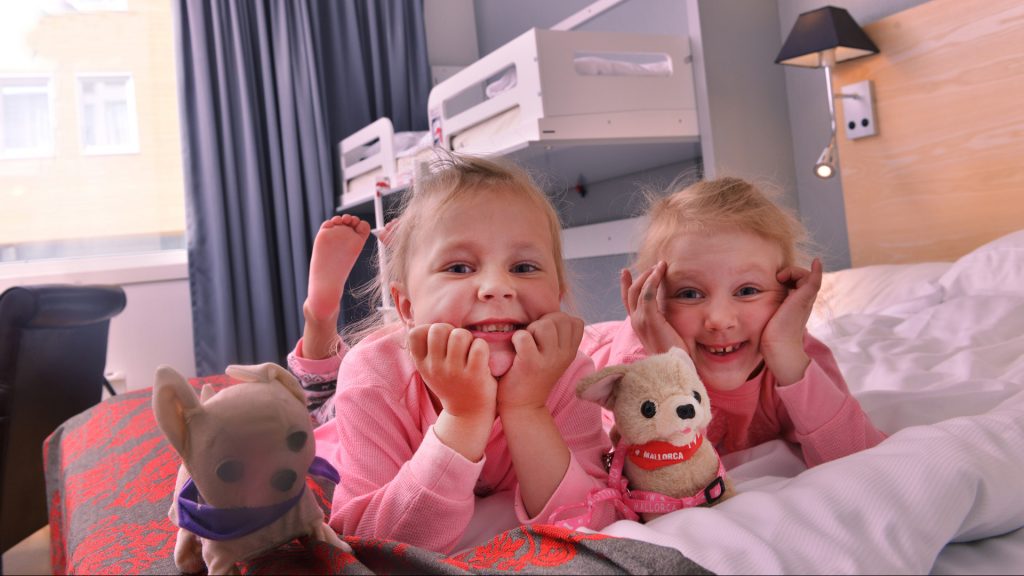 Scandic Meyergården Hotel's history dates back to the 1880s. You can choose between rooms in many styles and price categories, in sizes that include family rooms. The hotel has one of the largest conference facilities in Northern Norway.
Good dining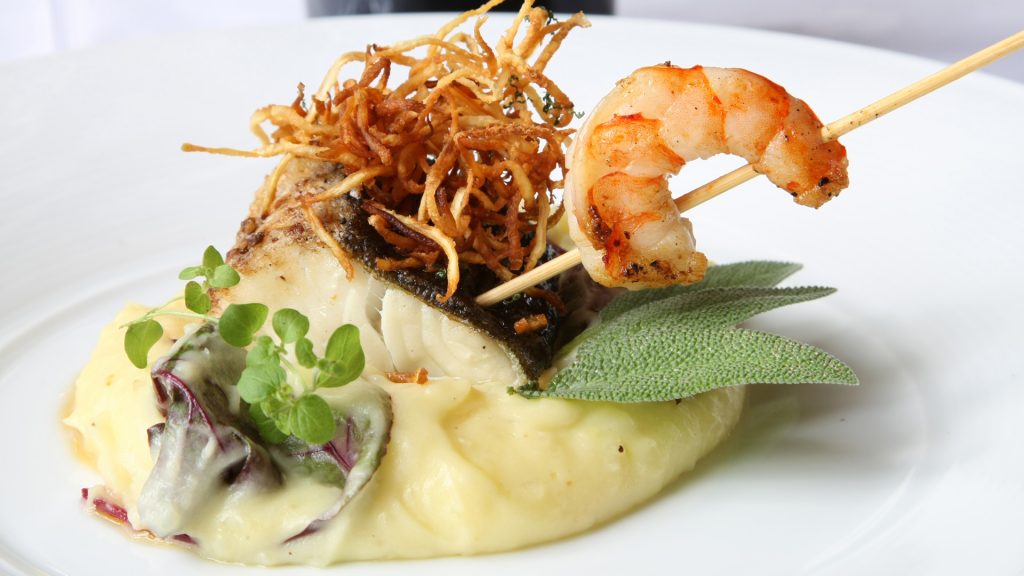 Søilen Restaurant offers breakfast, lunch and dinner, à la carte and buffet. In the Aurora Lobby Bar you can enjoy light dishes, as well as refreshing beverages and a good cup of coffee. Chef Svein Jæger Hansen and his team take pride in a menu that emphasises local ingredients.
Experience
Meyergården Spektrum is Helgeland's premier venue for major concerts and events. If you are travelling with a group of friends, colleagues, or fellow conference participants, please inquire about the tempting range of activities that are available through the hotel.
Contact
Go to booking
Eco-certified
Mo i Rana is located in the heart of the Ranfjord and you can travel here by road, rail or by plane. The E6 passes through the city. From Bodø in the north it is about 230 km, from Mosjøen in the south it is about 88 km and from Trondheim about 480 km. If you come from Sweden along the E12, it is only 40 km from the Swedish border.
Click here for driving directions in Google Maps »
A journey by train on the Nordlandsbanen is an experience in itself. The hotel is only a 5 minute walk from the train station.
Mo i Rana Airport is just a 15-minute drive from the city center and the airport bus drops you off right at the hotel.
Meyergården has its own parking space. Guests with parking tickets from the hotel are free.
There are many beautiful hiking trails in Mo i Rana. Check ut.no for tour suggestions.
Praktiserer sporløs ferdsel, og tar med avfall og toalettpapir tilbake til nærmeste søppeldunk.
Planlegger toalettbesøk, slik at du får gjort det du må der det ikke er til sjenanse for andre.
Respekterer det lokale dyrelivet, holder hunden i bånd og holder god avstand til både ville og tamme dyr og fugler.
Respekterer privat eiendom, og holder avstand til private hus og hytter.
Viser godt båt-vett, holder god avstand til land, lav fart nært andre på vannet, inkludert dyr og fugler, og unngår unødig kjøring som skaper forstyrrende motorstøy.
Respekterer ferdsels- og ilandstigningsforbudet i sjøfuglereservatene i hekketiden.
Følger fjellvettreglene, og planlegger turer etter evne og erfaring.
Leier en erfaren guide på turene der du selv ikke har kunnskapen eller erfaringen som trengs for en trygg tur.