Hildurs Urterarium - Accommodation
Stay in newly renovated and cozy rooms at Hildurs Urterarium outside Brønnøysund. Here you are met by pleasant hosts in homely and good surroundings.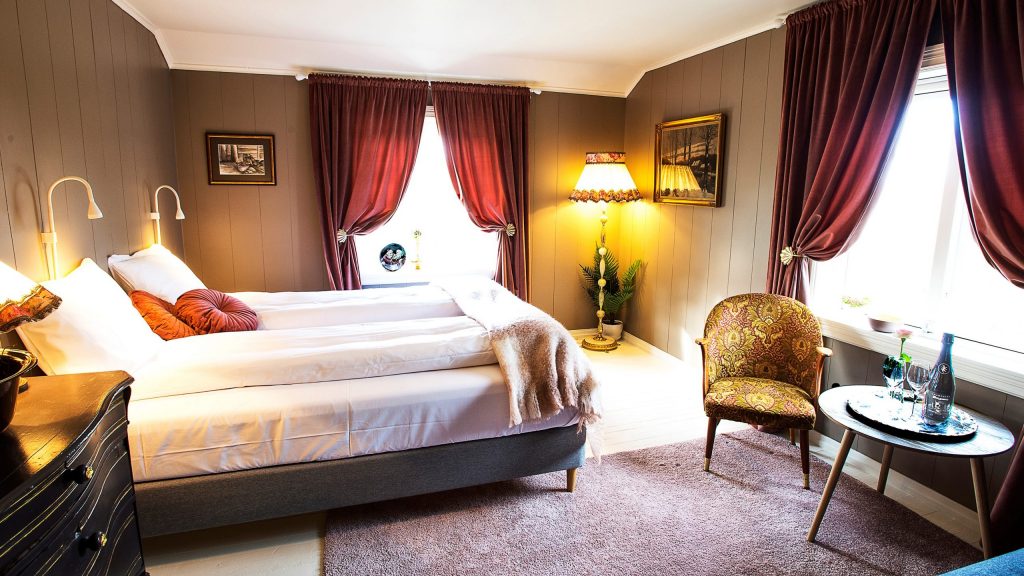 Olav Breen
Hildurs Urterarium
Hildurs Urterarium is located on Tilrem, about 6.5 km north of Brønnøysund. The farm has been a gathering place for people since the Viking Age, and people still gather from far and wide to enjoy beautiful nature, tasty food and good company.
Overnatting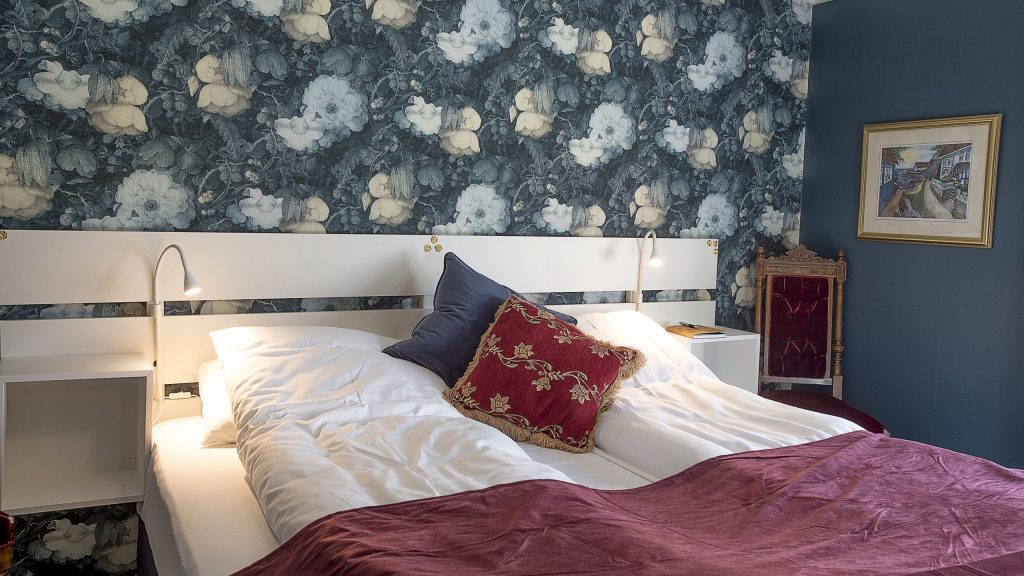 In the spring of 2020, Hildurs Urteraium opened accommodation in the main house. Here there are now 4 newly renovated double rooms available on the 2nd floor. Two and two rooms share a bathroom, which is also newly renovated. The rooms are warm and delicate. The main house is over 200 years old, and the oldest house on the farm. In the same building are the Sagastua restaurant, the Angel Room, the Aquavit Room and the lounge.
Restaurant Sagastua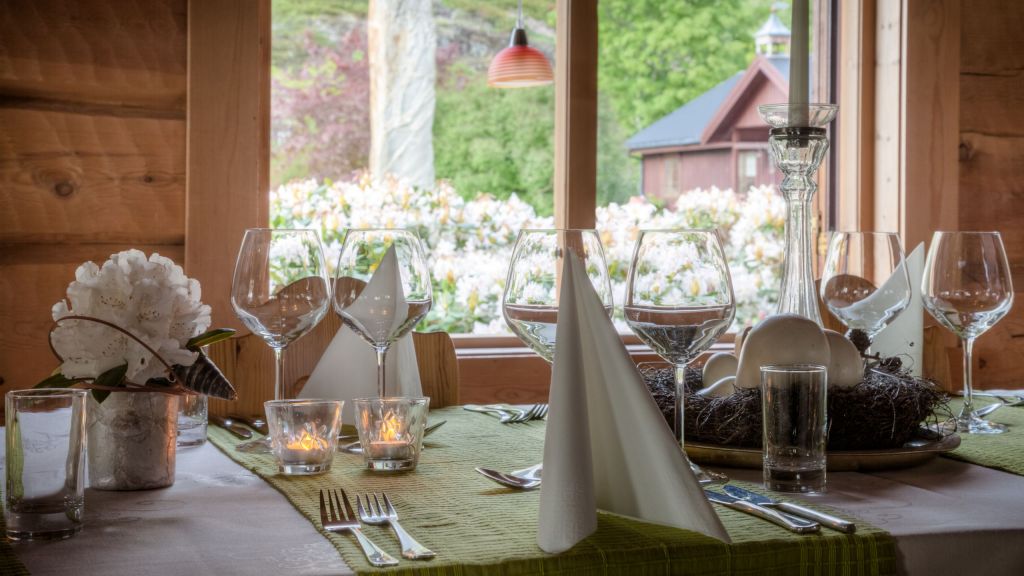 An important part of the experience of visiting Hildur's Urterarium is the dining experience. In the summer (June 20 to mid-August) you can have a 5-course dinner in Sagastua. Every day at 19 hrs. In the summer café, lunch is served from 12 noon to 5 pm. Remember to book a table for dinner.
Hildurs Urterarium offers motorhome parking for diners.

Here you can read more about the dining experience at Hildurs Urterarium
Hagekafeen is Hildurs Urterarium's summer offer that you can visit without prior booking. Here you can buy everything from stone oven baked pizza to the farm's own spices.
They have 4 rooms and 2 bathrooms for rent. 2 and 2 rooms share a bathroom.
Sporløs ferdsel og bærekraftig turisme
Takk for at du hjelper oss med å ta vare på naturen og lokalsamfunnene på Helgeland.
Takk for at du:
Praktiserer sporløs ferdsel, og tar med avfall og toalettpapir tilbake til nærmeste søppeldunk.

Planlegger toalettbesøk, slik at du får gjort det du må der det ikke er til sjenanse for andre.

Respekterer det lokale dyrelivet, holder hunden i bånd og holder god avstand til både ville og tamme dyr og fugler.

Respekterer privat eiendom, og holder avstand til private hus og hytter.

Viser godt båt-vett, holder god avstand til land, lav fart nært andre på vannet, inkludert dyr og fugler, og unngår unødig kjøring som skaper forstyrrende motorstøy.

Respekterer ferdsels- og ilandstigningsforbudet i sjøfuglereservatene i hekketiden.

Følger fjellvettreglene, og planlegger turer etter evne og erfaring.

Leier en erfaren guide på turene der du selv ikke har kunnskapen eller erfaringen som trengs for en trygg tur.