The Zahl building and the old sexton´s residence in Nesna
The main facility of the Nesna Museum is the building that once housed the business of the local Zahl family. This large and stately commercial building, which dates from 1907 and has Swiss-style decorations, has been expanded both in width and towards the rear. Nesna is amongst other things known for "Nesnalobben", and an exhibition in the museum is dedicated to this footwear.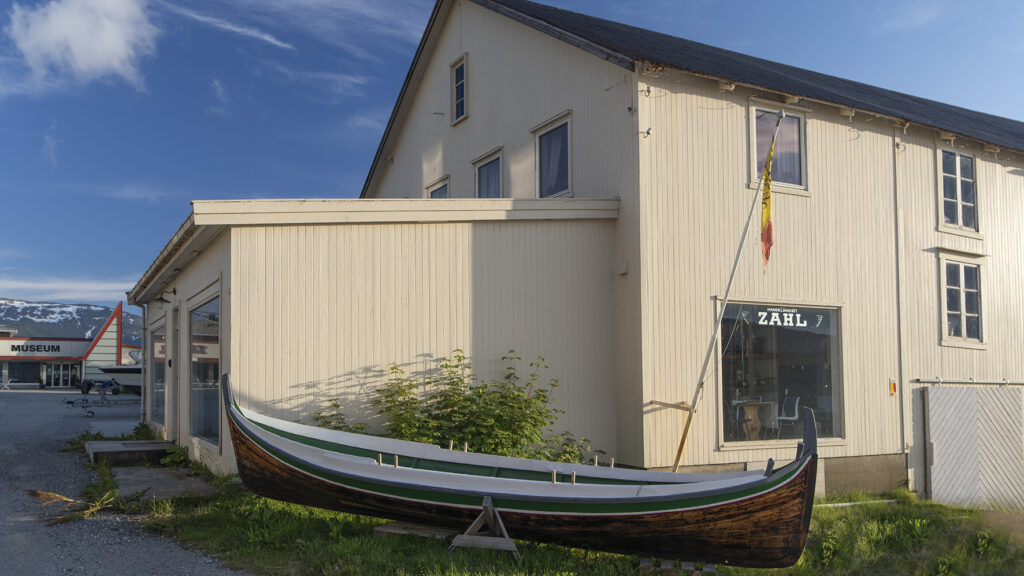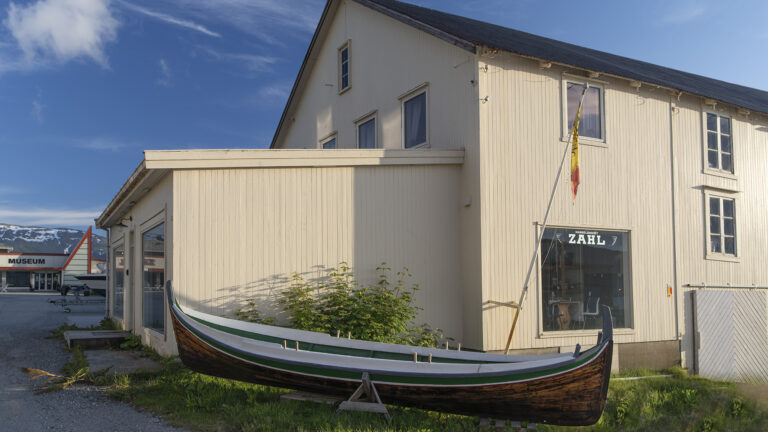 The Zahl family was active as merchants throughout most of the 20th century. While the ground floor was used for their shop, offices and postal services, the family and its servants lived on the top two floors. There is still a small post office in the building. The museum's permanent exhibitions document the Zahls' merchant activities and household, as well as local farming practices, fisheries and other sectors, including various other trades and handicrafts.
"Nesnalobben"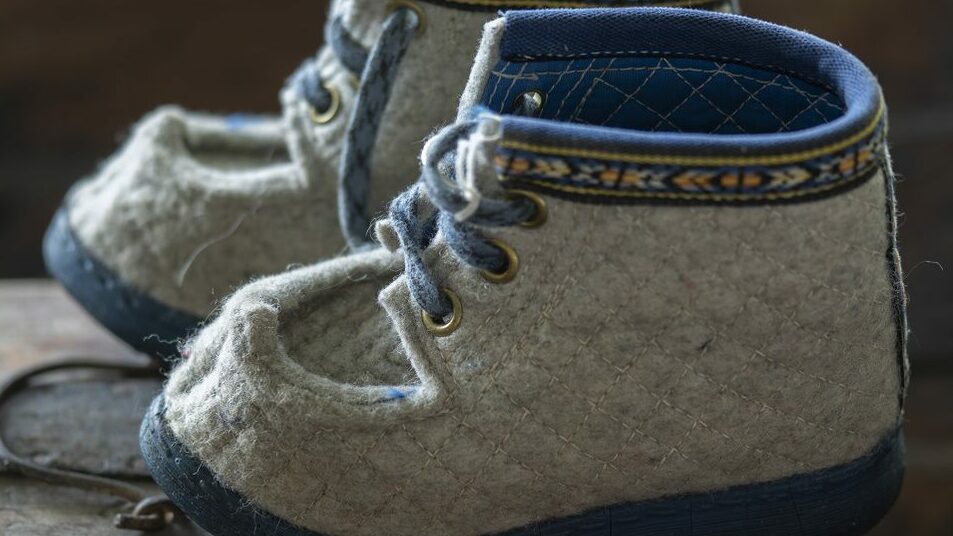 This popular and practical winter shoe, made of wool felt, is nice and warm. Its sole is made of a mix of rubber and plastic. Production of this footwear started in 1955, but in fact only a small part of that production took place in the Nesna factory. Instead, a large number of women throughout Helgeland produced most of the inventory in their own homes.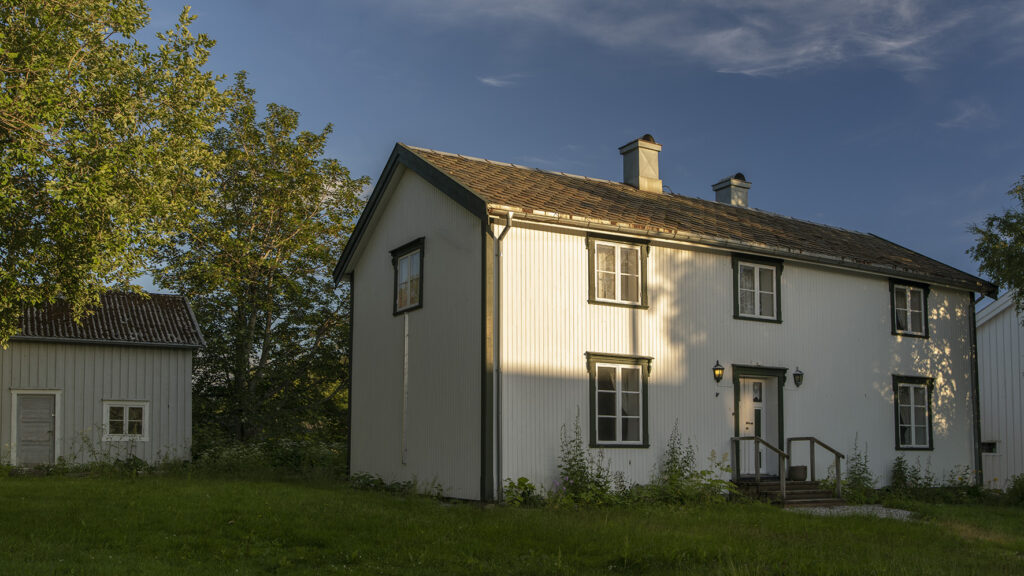 The sexton's residence
In the heart of Nesna you will find the old sexton's residence (Klokkergården), built in 1823. This is also Helgeland's oldest remaining permanent school building, and it was used as a school until a new school was built in 1886. You can still see the original desks, educational posters, globes, books and more. Through the years, Klokkergården has also served as a private hospital and a bookstore. During the German occupation of Norway, the Germans used Klokkergården as a residence and hospital.
Summer open 21.06.- 15.08. Monday – Saturday 10.00 – 16.00.
Otherwise in the year Wednesday and Friday from 11.00 – 15.00.
By car from Mo i Rana: Take the E6 towards the airport and take the FV12. About 1 hour drive to Nesna.
From Mosjøen: Follow FV78 towards Sandnessjøen and take off towards the ferry berth at Levang, about 1 hour. Ferry from Levang to Nesna 25 minutes.
Takk for at du hjelper oss med å ta vare på naturen og lokalsamfunnene på Helgeland.
Takk for at du:
Praktiserer sporløs ferdsel, og tar med avfall og toalettpapir tilbake til nærmeste søppeldunk.
Planlegger toalettbesøk, slik at du får gjort det du må der det ikke er til sjenanse for andre.
Respekterer det lokale dyrelivet, holder hunden i bånd og holder god avstand til både ville og tamme dyr og fugler.
Respekterer privat eiendom, og holder avstand til private hus og hytter.
Viser godt båt-vett, holder god avstand til land, lav fart nært andre på vannet, inkludert dyr og fugler, og unngår unødig kjøring som skaper forstyrrende motorstøy.
Respekterer ferdsels- og ilandstigningsforbudet i sjøfuglereservatene i hekketiden.
Følger fjellvettreglene, og planlegger turer etter evne og erfaring.
Leier en erfaren guide på turene der du selv ikke har kunnskapen eller erfaringen som trengs for en trygg tur.