Kvitneset Camping - Rorbu cabins and boat rentals in scenic surroundings
Kvitneset Camping in Leirfjord municipality offers accommodation in scenic surroundings by a secluded fjord. Guests enjoy a beautiful view of the fjord and the Seven Sisters mountains.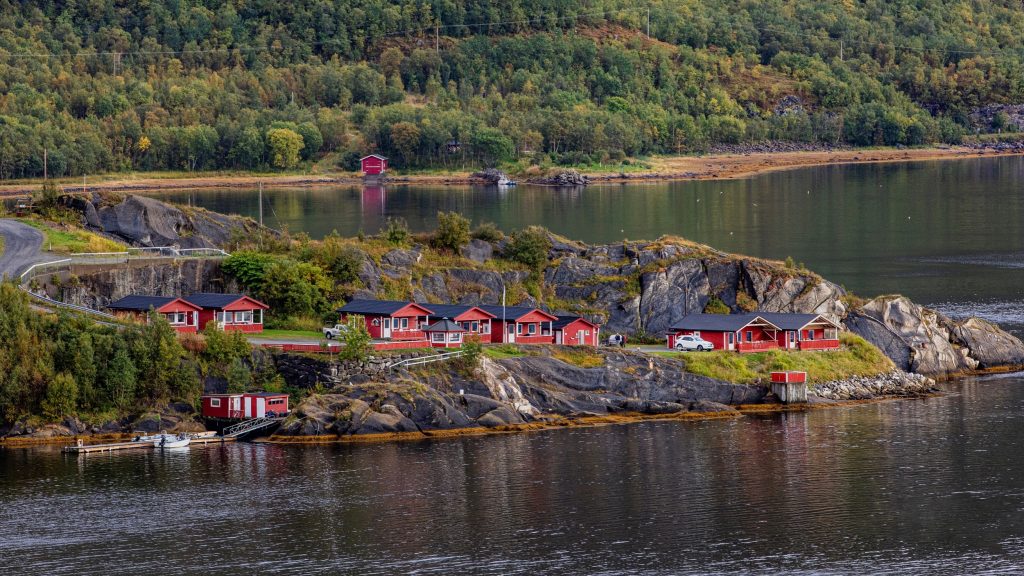 Morten Eriksen / Kvitneset Camping
This is the place for a tranquil holiday far from noise and distractions. Although quiet and peaceful, Kvitneset Camping is situated only a few kilometres from the town of Sandnessjøen.
Kvitneset offers excellent cabins with living room, bathroom, veranda and a fully-equipped kitchen including a dishwasher. Each cabin has four to six beds and is near the waterfront. There is a laundry room with washer and dryer in the service facility.
The camping site also offers attractive spots near the water for caravans and campers. Access to the service facility is included.
The barbecue hut is available to all guests. What can be more satisfying for you and your partner, your family or friends, than enjoying a good barbecued meal while savouring the wonderful view?
A Sámi cultural trail, fishing trips and more
An excellent alternative, or addition, to a summit hike is to walk the Sámi cultural trail. Also consider visiting what is described as Norway's most beautiful hydropower plant, Øvre Forsland Kraftverk, which is less than a 20-minute drive away.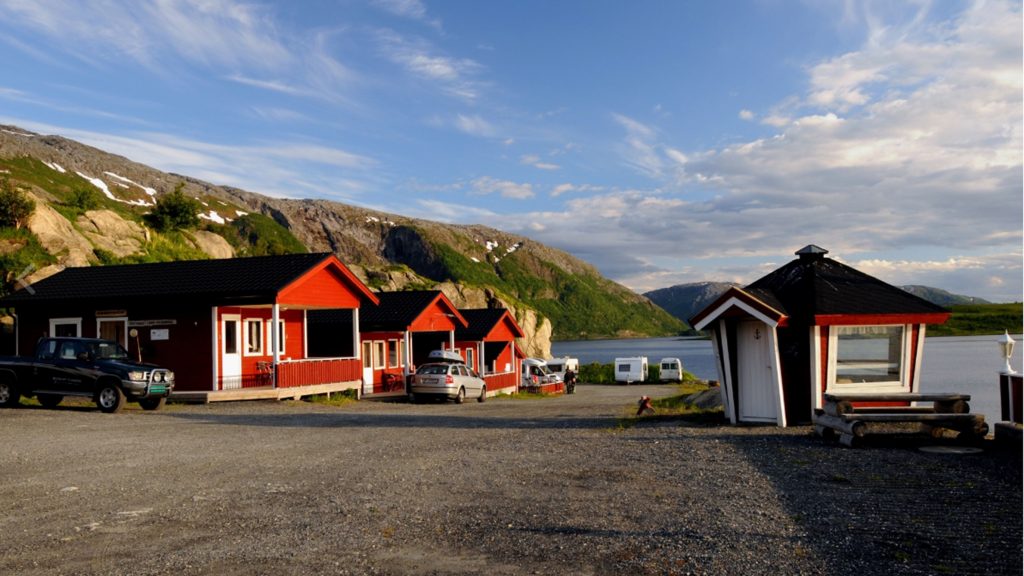 Kvitneset Camping rents out fishing gear and offers boat rental, provided you have the necessary license. There is a special hut for cleaning your fish.
If you don't have a license, your friendly host knows people who would gladly take you on fjord fishing or on a boat trip.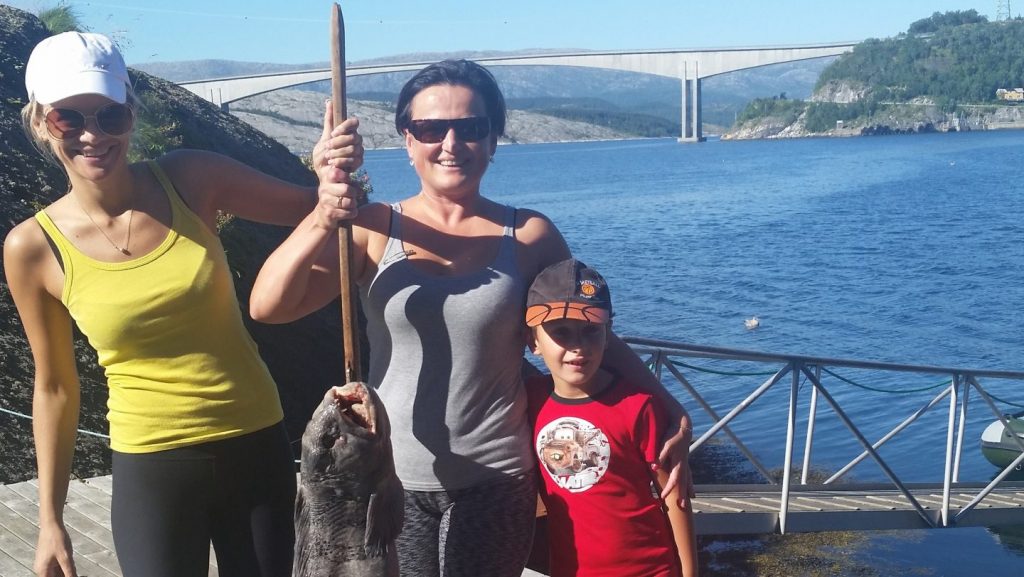 With Kvitneset as your holiday base, you are just half an hour by car from the town of Sandnessjøen. From here you can catch a ferry or express boat to scenic islands such as Herøy, Dønna, Træna, Myken and Lovund, as well as other beautiful destinations along the Helgeland coast.
How to get to Kvitneset Camping
If you come to idyllic Kvitneset from Sandnessjøen or Mosjøen, you must take the same exit from Kystriksveien (Fv. 17) and drive 11 km until you have passed under the bridge and turn right on the gravel road towards the fjord and stand in the parking lot of the campsite after 100 meters.
From the roundabout outside Sandnessjøen center on Kystriksveien (Fv. 17) it is 21 km to the exit to Kvitneset. From Mosjøen you have to drive 36 km from the E6 towards the Helgeland coast, through the Toven tunnel to the junction. From the junction, turn left towards Sandnessjøen, and one to the left one kilometer later before the last stretch to Kvitneset Camping.