Visit the recreated Viking chiefdom seat in Sandnessjøen
You are invited to an authentic Viking experience! Bring your family or friends and see the clothes and customs, partake in activities, and enjoy a Viking banquet. The chieftain at Sandnes was a power to be reckoned with in northern Norway during the Viking era (approx. 793–1066). This chieftain's seat is mentioned in the saga about Egil Skallagrímsson, which tells of politics and power struggles, of trade and daily life at Sandnes, and of the people who lived here.
Inge Ove Tysnes / Høvdingsete på Sandnes
Sandnes is one of the best-documented archaeological discoveries of the Viking Age. Come visit the recreated chieftain's farm, just outside the town of Sandnessjøen, and experience what Viking life was really like. Feasts and banquets are held throughout the year. Your hosts offer Viking storytelling, Norse legends, a taste of hearty Viking fare, a sales exhibition, a reading nook, friendly contests and games.
The longhouse, measuring an impressive 65 metres long and 7–10 metres wide, has been rebuilt where the original building stood. It's less than a kilometre from Sandnessjøen town centre.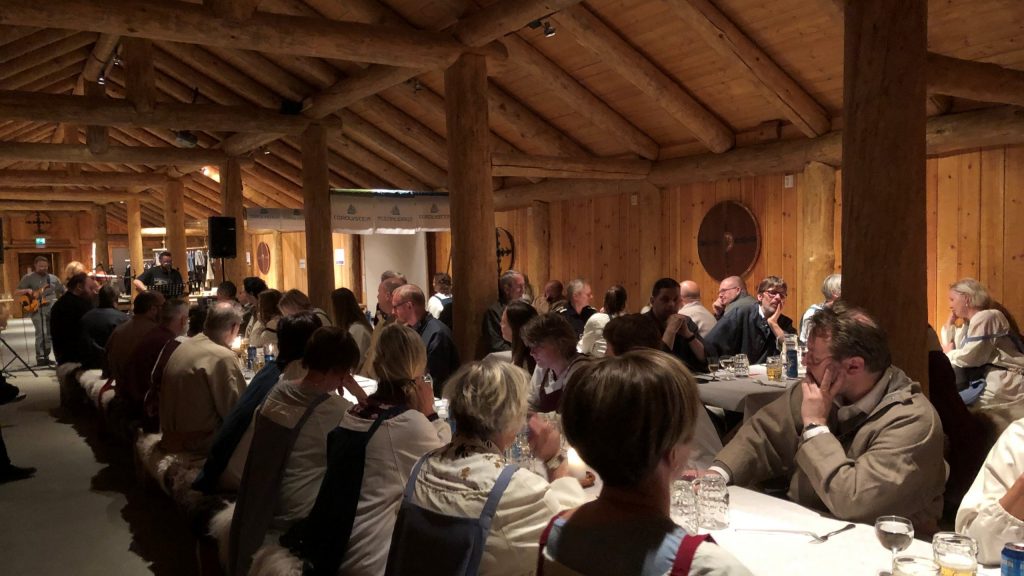 A feast and storytelling in the longhouse
Groups can request a full evening or a lunch in the longhouse. A guided tour gives you insight into Helgeland's Viking history. As part of the experience, you wear Viking clothes, and are served a meal based on the same ingredients the Norsemen used a thousand years ago. Naturally there will be friendly competitions such as axe throwing, archery and fencing, and other exciting activities.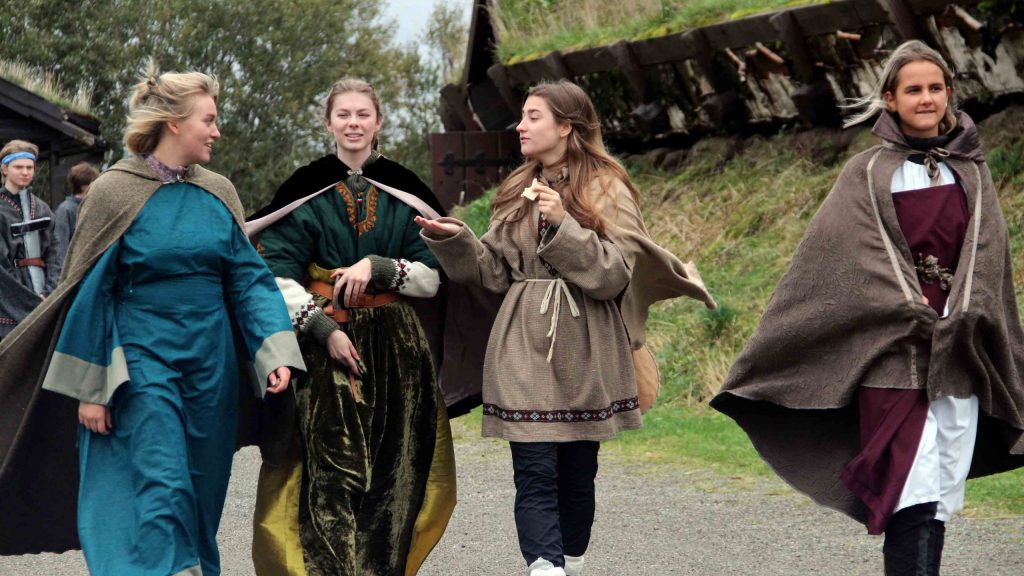 Smaller groups may also request a tour of the longhouse. For more information, please visit www.torolvstein.no. There you will also find a contact form.
The website also tells you when there are other events, such as concerts and family days, in the longhouse.
Weather and clothing for Helgeland
Summer:
The summer weather on the Helgeland coast can vary a lot, with temperatures typically ranging from 15 to 30˚C – and summer showers are not unknown. We recommend that you bring swimwear as well as an all-weather jacket, and both hiking boots and sandals. In other words, be ready for every kind of weather.
Winter:
In winter, temperatures vary from –15 to 5˚C. If you intend to enjoy outdoor adventures, we recommend packing woollen underwear and windproof outerwear. By layering the garments you wear, you can quickly adjust to any change in the weather. We also recommend thick gloves or mittens, a good scarf and a warm hat, especially if you expect to be spending a lot of time outside, for instance if you are trying to catch the Northern Lights.
Takk for at du hjelper oss med å ta vare på naturen og lokalsamfunnene på Helgeland.
Takk for at du:
Praktiserer sporløs ferdsel, og tar med avfall og toalettpapir tilbake til nærmeste søppeldunk.
Planlegger toalettbesøk, slik at du får gjort det du må der det ikke er til sjenanse for andre.
Respekterer det lokale dyrelivet, holder hunden i bånd og holder god avstand til både ville og tamme dyr og fugler.
Respekterer privat eiendom, og holder avstand til private hus og hytter.
Viser godt båt-vett, holder god avstand til land, lav fart nært andre på vannet, inkludert dyr og fugler, og unngår unødig kjøring som skaper forstyrrende motorstøy.
Respekterer ferdsels- og ilandstigningsforbudet i sjøfuglereservatene i hekketiden.
Følger fjellvettreglene, og planlegger turer etter evne og erfaring.
Leier en erfaren guide på turene der du selv ikke har kunnskapen eller erfaringen som trengs for en trygg tur.