Vega Havhotell
Vega havhotell is a small hotel in beautiful surroundings with the ocean close by. Vega Havhotell is located at the north-west part of Vega, at Viksaas between forests, mountains and seas.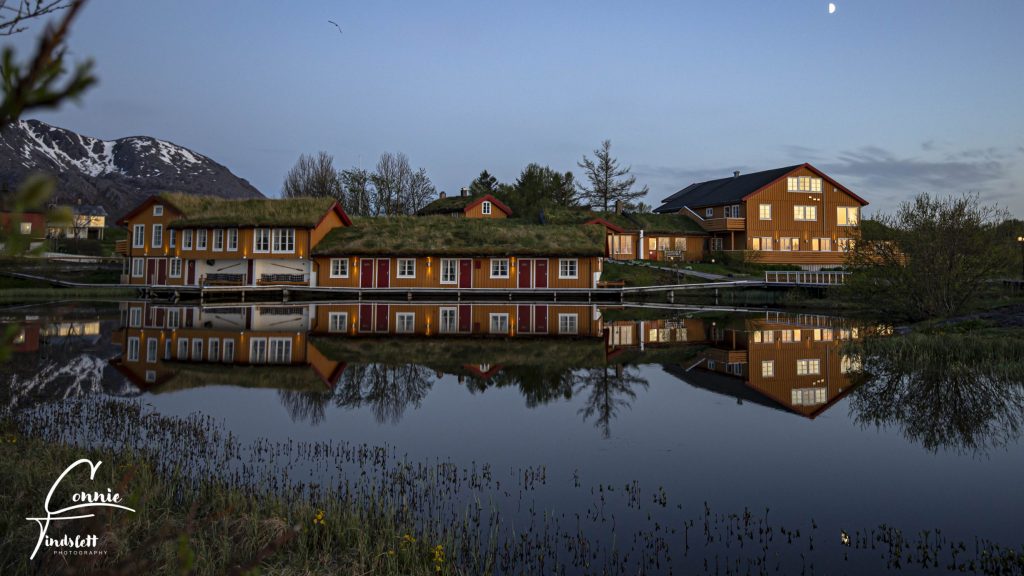 Connie Tindslett
Surrounded by sea, islands and the freshest seafood
The hotel's hospitality, quality, personality, and food and drink, make for a very satisfying experience. Chef Jon Aga and his staff create dishes inspired by modern classic cuisine, yet anchored in Norwegian as well as continental culinary traditions.
Many of the ingredients come from local suppliers in Vega and Helgeland. Dinners usually consist of four dishes, vary with the seasons, and are prepared with the best ingredients available. The mealtimes are fixed as follows: Breakfast 8–10am, Lunch 1–2:30pm, Dinner 7–9:30pm. The hotel has a well-stocked wine cellar and is fully licensed.

Not only does the food taste great, it also pleases the eye. Jon Aga is also the author of the gorgeous cookbook "Jon Aga's Taste of Vega".
"The good atmosphere means everything for the guests to have a successful stay with us," says the hosts. They are happy to share food experiences, world heritage, light and nature with you.
Close to the sea, beautiful hiking trails and tens of thousands of islands. At the hotel you are met with hospitality, consideration and personal demeanor. Here, the hosts do their utmost to give you an experience that is – yes, a little more than usual.
Explore the World Heritage Island
Vegaøyan is on UNESCO's list of world cultural heritage due to its unique natural and cultural environment. There is a lot you can experience on the island.
Throughout July, you can visit the E-house museum on Nes, the world's only eider museum. 5 minutes from the hotel is the World Heritage Center, on Gardsøy – which shows how the islanders take care of the eider tradition.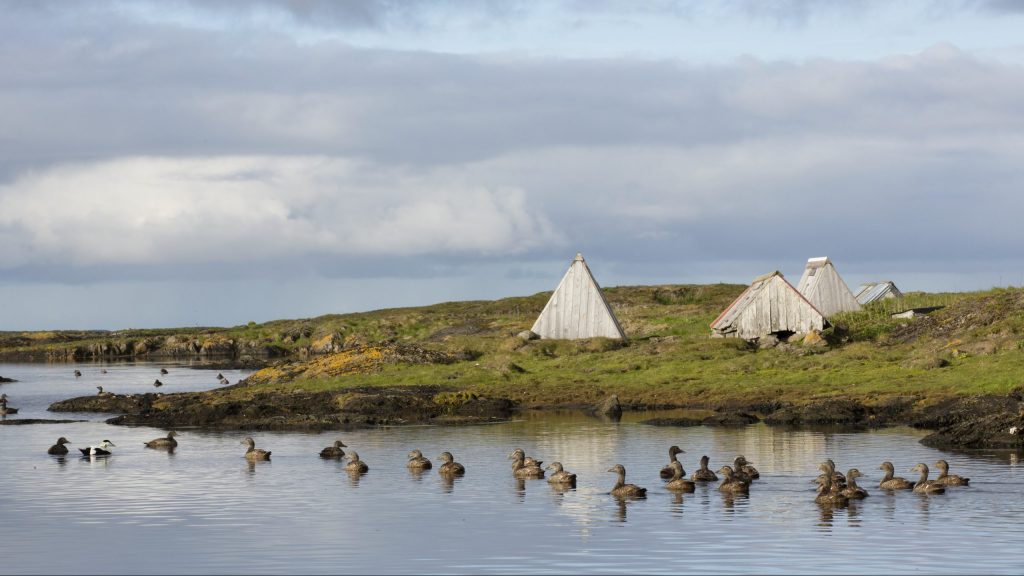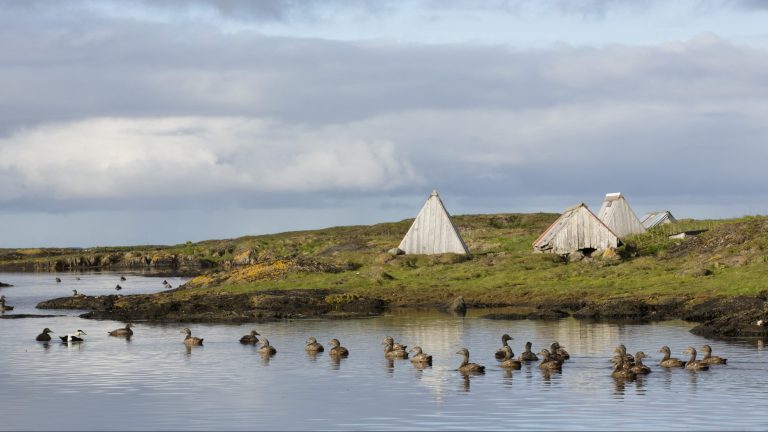 Or you can take the boat out to the largest egg and down weather Lånan and see how the bird watchers still practice this by having eider ducks as pets.
You will find many marked trails for hiking and we recommend that you take a trip to Sundsvoll, where the new Vegatrappa and Via Ferrataen are located.
If you take the bike on Vega, you get close to nature and the people. Stop on the bike ride and set aside some time to talk to the people of Vega, they like it!
Together, good memories are created
After a tour of the island, it is good to come back to the hotel and relax with good food and good wine in cozy surroundings and attentive hospitality. Here everything is in place to create the good holiday memories from exotic Vega on the Helgeland coast.
You can get to Vega by ferry from Horn, 15 km north of Brønnøysund, along FV17 or you can travel by speedboat from Brønnøysund center. The hotel is located on Viksås, 18 km from the ferry quay on Igerøy and 10 km from the speedboat quay on Rørøy.
At Vega Havhotell, lunch and dinner are served at regular times.
Book your dining experience in the restaurant at the same time as you book the accommodation.
Sporløs ferdsel og bærekraftig turisme
Takk for at du hjelper oss med å ta vare på naturen og lokalsamfunnene på Helgeland.
Takk for at du:
Praktiserer sporløs ferdsel, og tar med avfall og toalettpapir tilbake til nærmeste søppeldunk.

Planlegger toalettbesøk, slik at du får gjort det du må der det ikke er til sjenanse for andre.

Respekterer det lokale dyrelivet, holder hunden i bånd og holder god avstand til både ville og tamme dyr og fugler.

Respekterer privat eiendom, og holder avstand til private hus og hytter.

Viser godt båt-vett, holder god avstand til land, lav fart nært andre på vannet, inkludert dyr og fugler, og unngår unødig kjøring som skaper forstyrrende motorstøy.

Respekterer ferdsels- og ilandstigningsforbudet i sjøfuglereservatene i hekketiden.

Følger fjellvettreglene, og planlegger turer etter evne og erfaring.

Leier en erfaren guide på turene der du selv ikke har kunnskapen eller erfaringen som trengs for en trygg tur.