Støtt in Meløy - Top of Helgeland
The picturesque old trading post of Støtt offers some of Helgeland's most beautiful and unique holiday experiences. Many adventures await you here, and you can enjoy charming quarters and great dining in historic buildings steeped in the island's ancient coastal heritage.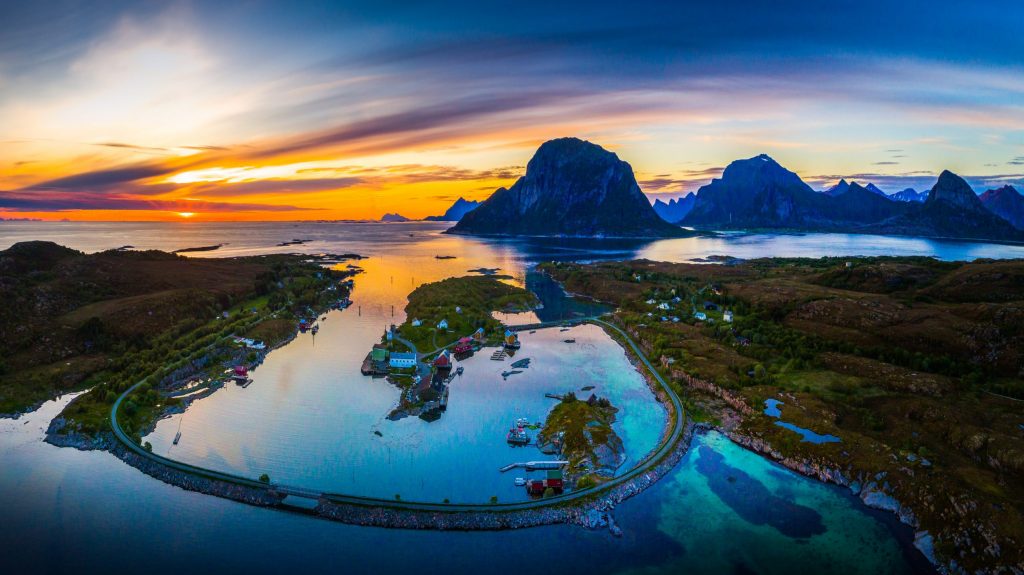 Hans Petter Sørensen / faroutfocus.no
From your holiday base on the island of Støtt, you can experience a wealth of exciting activities year round. You can explore the nearby waters by kayak or a sturdy RIB sea raft, or join a deep-sea fishing trip led by an experienced skipper. Other activities include guided glacier trips to Svartisen, summit hikes to Rødøyløva, and guided kayak excursions.
Perhaps you would prefer a tranquil family holiday? Perhaps bring the kids to one of our beautiful sandy beaches, or take a scenic bike ride under the midnight sun, either with the entire family or just you and your partner.
Dine and dream with a smile
Gammelbutikken Restaurant at Støtt, situated in a general store dating from 1878, proudly shows the heritage of the coastal culture. In this charming ambience, or at an outdoor table on the quay, you can dine on amazing seafood prepared from the local catch. A selection of excellent wines are available, to enhance a memorable meal. This is the good life!
Guests at the old trading post have several overnight options. Rorbua and Stabburet, as well as the carefully restored Bakeriet (the old bakery), provide charming and luxurious accommodations that convey a sense of nostalgia as well as tranquillity. Each room is individually furnished with antique furniture, chandeliers and lace curtains.
Exploring Støtt
Near the old trading post and charming fishing village you will find sheltered coves, chalk-white sandy beaches, islets and skerries, and impressive birdlife. Bike and kayak rental is available to enable your explorations. Another option is to join a guided kayak trip – and naturally we offer kayaking courses. If you prefer, you can rent a larger boat, or join an excursion on a fishing smack skippered by an experienced fisherman. Being out on the water under the late-night glow of the midsummer sun is a magical experience!
Explore Meløy and Rødøy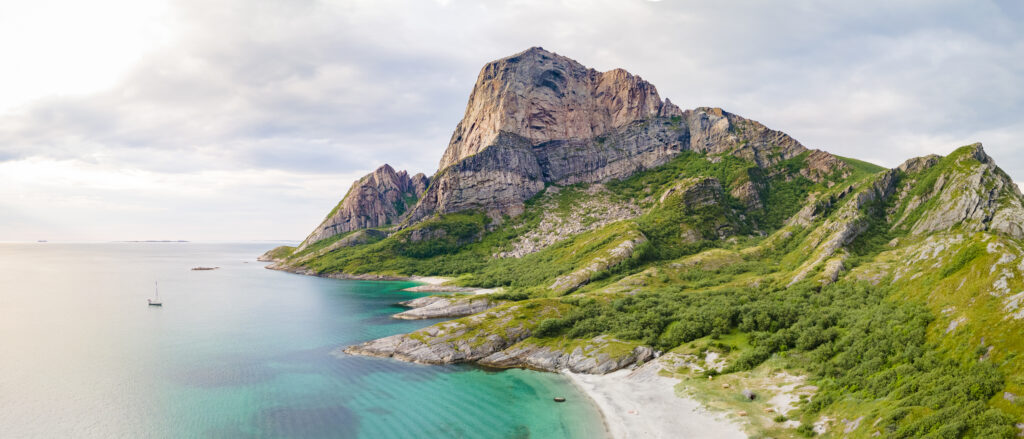 When you are ready to expand your horizons, Støtt has a very varied range of activities in summer and winter. With Rib as a means of transport, it is a short way to Svartisen, Rødøyløva or the traditional fishing village Valvær in Rødøy. If you come in the winter, skiing in the Meløy Alps is an unforgettable experience.
Guest harbour and service offerings
We have a guest harbour for visitors who arrive in their own boat. By the sheltered dock are showers and toilets, and petrol pumps for refuelling. The island's grocery store allows you to restock your supplies. During the summer, you will find a tempting selection of fresh-baked goods, as well as craft beers and local food products.
Contact
Go to booking
Miljøsertifisert
Getting to Støtt by boat is easy. You can take a speedboat several times a day from Ørnes, or you can travel with Nordlandsekspressen (NEX) which runs daily between Bodø and Sandnessjøen.
It is beautiful to snorkel in the shallow water outside Støtt, so feel free to bring a snorkel and diving mask.
In the summer it is bright all night, and if you are not used to it, a good sleeping mask can be nice to bring.
Takk for at du hjelper oss med å ta vare på naturen og lokalsamfunnene på Helgeland. Takk for at du:
Praktiserer sporløs ferdsel, og tar med avfall og toalettpapir tilbake til nærmeste søppeldunk.
Planlegger toalettbesøk, slik at du får gjort det du må der det ikke er til sjenanse for andre.
Respekterer det lokale dyrelivet, holder hunden i bånd og holder god avstand til både ville og tamme dyr og fugler.
Respekterer privat eiendom, og holder avstand til private hus og hytter.
Viser godt båt-vett, holder god avstand til land, lav fart nært andre på vannet, inkludert dyr og fugler, og unngår unødig kjøring som skaper forstyrrende motorstøy.
Respekterer ferdsels- og ilandstigningsforbudet i sjøfuglereservatene i hekketiden.
Følger fjellvettreglene, og planlegger turer etter evne og erfaring.
Leier en erfaren guide på turene der du selv ikke har kunnskapen eller erfaringen som trengs for en trygg tur.