Seil Norge - Sailing adventures on the Helgeland coast
We invite you on a sailing adventure along Norway's most spectacular coast. Sail from island to island with veteran sailors – experience adventures, see and learn. Come with us as we ride the wind, exploring fjords and islands, we'll hike mountain summits and more! We offer you "A change of perspective."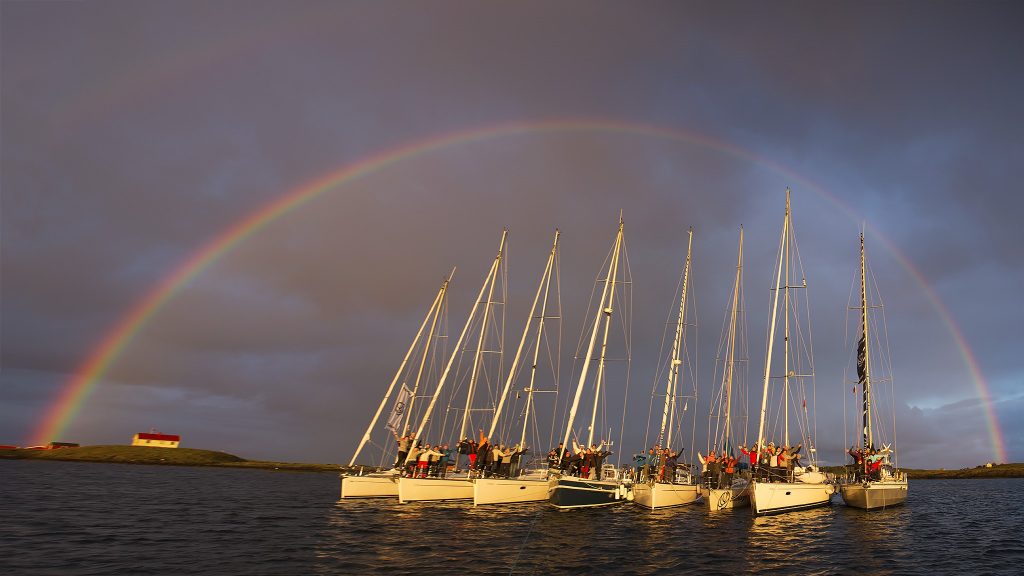 Mats Grimsæth / Seil Norge
Learning from your adventures
As we explore Helgeland's beautiful archipelago, we'll fish the sea and prepare our catch. Sail with us from fjord to island, but we'll also pause to go kayaking or to climb the local peaks.
On our voyage you will learn much about sailing – and we promise you a challenge, whether you are a beginner or an intrepid sailor!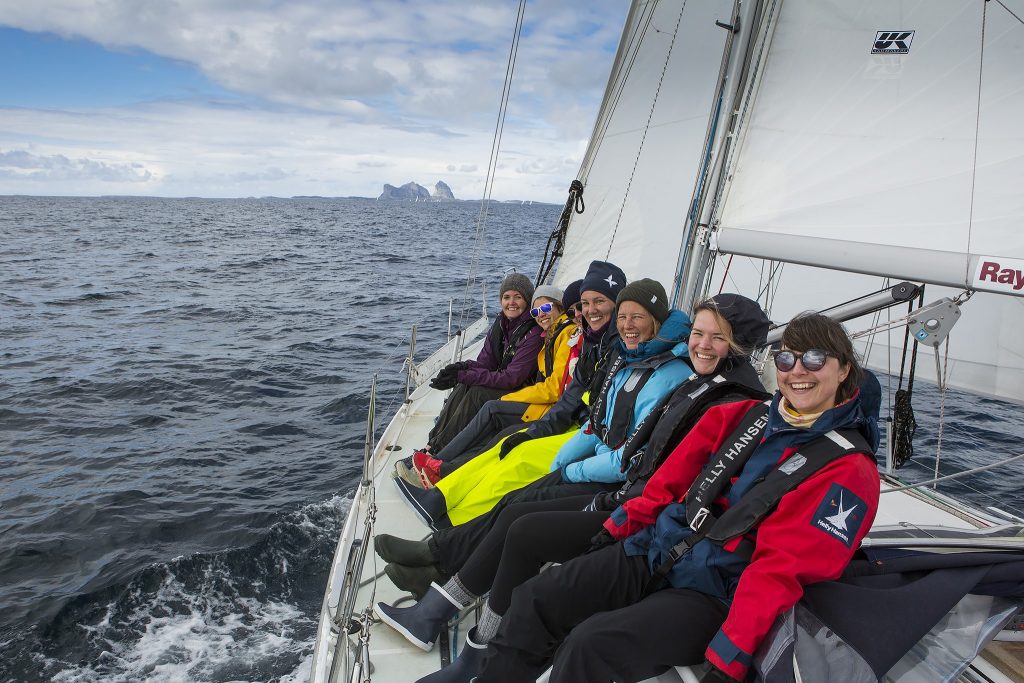 Sailing – and a change of perspective
Our sailing voyage is combined with festivals and concerts, fishing and kayaking, hiking, skiing and maybe even a guided glacier trek. En route we'll share with you many insights about history and traditions, modern coastal communities, and the varied flora and fauna of our magnificent coast.
SeilNorge has become the premier choice for all types of groups yearning for a windborne challenge! Bring your friends. For companies and organisations, this is a great team-building adventure.
SeilNorge's passion is to teach and share the joy of sailing the Norwegian coast with others, beginners as well as experienced sailors. You will find great satisfaction in a challenge met and mastered!
Our motto is "A change of perspective".
Island hopping & Sailing to festivals
Join us as we sail amongst the islands along the Helgeland coast and visit the Træna Festival. The island of Træna may be our destination, but our goal is the journey itself!
Along the way, we'll explore the Vega archipelago, which consists of thousands of islands, islets and skerries. We'll fish the sea and prepare our catch.
Adventures en route include hiking to one of the summits in the Seven Sisters mountain range. We'll also take part in the Træna Ocean Race, an annual regatta to the island of Træna. Savour the midnight sun and magical summer light!
Our journey concludes with a visit to the Træna Festival, one of Norway's liveliest celebrations. It's an opportunity to enjoy great music and coastal culture on an island far out at sea!
As with every SeilNorge voyage, you will learn sailing skills, know the joy of challenges met and mastered, and maybe make great new friends!
A week of sea and mountain sports
This is the voyage that lets you experience Northern Norway high and low! Welcome to an action-packed holiday with exciting and varied challenges!
We start our journey with a visit to the Træna Festival, a lively celebration of music and coastal culture. From the island of Træna we sail north, with summit hikes on Helgelandsbukken and Rødøyløva, and taking a guided trek on the Svartisen glacier.
We'll cross the renowned Vestfjord, which despite its name is a stretch of open sea, to the scenic Lofoten Islands and to the village of Reine, situated at the foot of magnificent towering mountains.
In Lofoten we'll climb jagged peaks, walk beautiful beaches, taste the local culture and feast on great food. On the last day we'll sail in regatta and celebrate with a seafood dinner in the fishing village of Henningsvær.
Ski & Sail
With Ski & Sail, we sail the coast of Nordland and bring you to its mountains – and we start our ski trip right by the shore! This is a great opportunity for an adventurous combination of sailing the sea and skiing the mountains, with lots of good exercise and plenty of fresh air!
Courses
The SeilNorge Academy offers sailing courses at every level, from beginner to expert. We also offer special courses such as training for the Norwegian Boat License Exam (Båtførereksamen) and ICC-50, the International Certificate for Operators of Pleasure Craft. Let us help lift your sailing skills to a whole new level!
SeilNorge was established in Norway's most demanding maritime playground: the Helgeland coast!
Five experienced sailors on the island of Ylvingen in the Vega archipelago were eager to help others experience the joy of sailing. The humble island of Ylvingen, which is still our base, is the perfect point of departure for sailing adventures all along the Helgeland coast!
More sailing courses and trips
At Ski & Seil, they navigate the mountains of Nordland by boat, and start the ski trip in the waterline!
Trips for you who want a good portion of exercise and fresh air in a unique combination of sea, mountains, sailing and skiing!
SeilNorge Academy offers courses in sailing at all levels, as well as special courses such as ICC 50 and the boat driver test. Take your sailing skills to new heights!
Sail Norway was created in Norway's heaviest playground – the Helgeland coast!
In the archipelago around Ylvingen in the Vega Islands, the 5 entrepreneurs found the area they wanted you and others to experience for sailing! Ylvingen is the small island the whole of Norway got its eyes on through the NRK series Himmelblå and is SeilNorge's home base, the perfect starting point for island hopping on Helgeland!
Ylvingen is a short half hour by speedboat outside Brønnøysund, and is in the middle of the lease for endless opportunities for island hopping in the area!
Contribute to sustainable tourism
Thank you for respecting the local communities, and for helping us preserve the natural beauty of Helgeland!
Please:
Strive to leave no trace of your visit. Bring back all your rubbish, including used toilet paper, and discard it in the nearest rubbish bin.
Plan your toilet visits and use the opportunity when you pass a toilet. In the wilderness, make sure you are not a nuisance to others.
Respect the local wildlife. Keep a good distance from wildlife, livestock and birds. Keep your dog leashed.
Respect private property. Keep a respectful distance from houses and cabins.
Show good boating sense. Keep a good distance from shore and drive at a low speed, especially when you are close to anyone or anything on the water, including birds or animals. Avoid loud and disturbing engine noise. Be aware that some islands and nature reserves are important nesting sites, and that going ashore is prohibited during the nesting season.
Follow the Norwegian Mountain Code (Fjellvettreglene). Plan your excursion according to the weather forecast, your skills and experience.
Join a guided excursion or consider hiring an experienced guide, especially when you don't have sufficient experience or knowledge to guarantee a safe trip.