Corner Hotel
Corner Hotel – Hotel in the center of Brønnøysund, a coastal town in the middle of Norway! Corner Hotel offers affordable accommodation in close proximity to Norway's perhaps most beautiful coastal stretch. Vega world herritage area is only a 25 minute boat ride away. The motel is perfect for those who want adventure and activity when visiting Helgeland.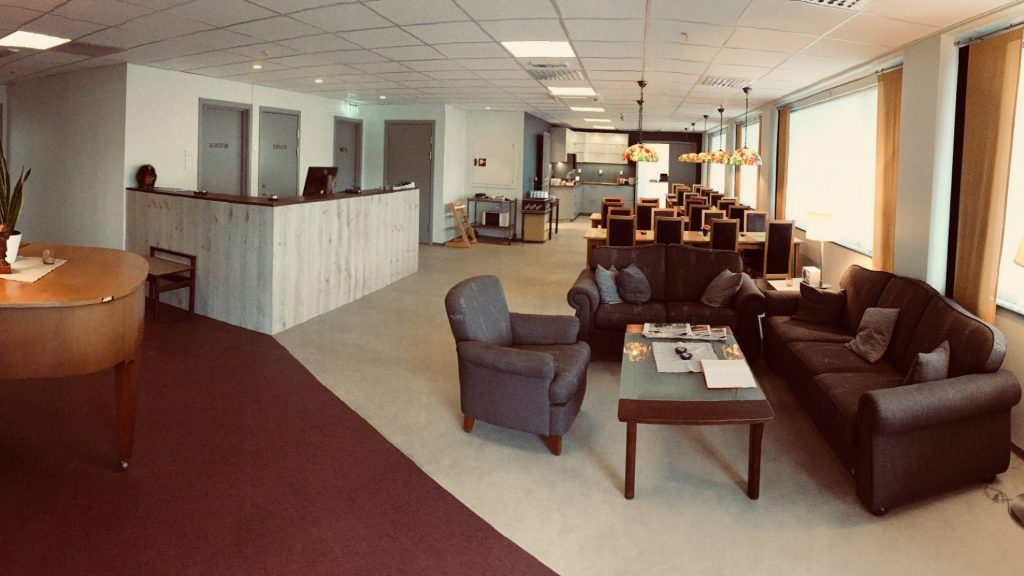 Corner Hotell
Corner Hotell
As a guest at Corner Hotell, you get a reasonable accommodation offer close to Norway's perhaps most beautiful coastline. The Vega World Heritage Site is just a 25-minute boat ride away.
Recreation and adventure mountains
From here you have a short way to all the nice recreation areas in the regional center. Hiking trails that are well marked and you can also rent a bike to go on a slightly longer trip, perhaps to the adventure mountain Torghatten. Or you can stroll along the harbor towards the new folk park and let the children play and have fun. If you are lucky, you will meet a fishing boat that sells fresh shrimp.
Food and drinks in town
The nearest neighbor to the hotel is SVANG Restaurant and Vinbar, some would argue that a visit there is worth the trip to Brønnøysund.
Corner Hotell is a family business that has been accommodation since 1982, and now has 18 rooms spread over 2 floors.
Breakfast
Already during lunch you can see the life of the people in the coastal town. Breakfast is served on the ground floor and if you get up very early you can let us know the day before, then you get a breakfast tray before you leave.
Parking is free. Private parking is possible on site (reservation is not needed).
Sommer:
Været på Helgelandskysten kan variere mye, og på sommeren kan temperaturen være alt fra 15 til 30 grader, og regnet kan gjerne komme og gå i «ærlinger», eller «byger» som det heter sørpå. Vi anbefaler at du pakker både allværsjakke og badeklær, fjellsko og sandaler, så du er klar for det meste.
Vinter:
Om vinteren varierer temperaturen gjerne fra +5 til minus 15. Hvis du skal være mye ute, er ullundertøy og vindtette klær dine beste venner. Kle deg etter trelagsprinsippet med et innerlag, mellomlag og ytterlag. Tykk lue og tykke hansker eller votter er spesielt anbefalt hvis du skal på være ute med lavt aktivitetsnivå, for eksempel hvis du skal se på nordlyset.
Sporløs ferdsel og bærekraftig turisme
Takk for at du hjelper oss med å ta vare på naturen og lokalsamfunnene på Helgeland.
Takk for at du:
Praktiserer sporløs ferdsel, og tar med avfall og toalettpapir tilbake til nærmeste søppeldunk.

Planlegger toalettbesøk, slik at du får gjort det du må der det ikke er til sjenanse for andre.

Respekterer det lokale dyrelivet, holder hunden i bånd og holder god avstand til både ville og tamme dyr og fugler.

Respekterer privat eiendom, og holder avstand til private hus og hytter.

Viser godt båt-vett, holder god avstand til land, lav fart nært andre på vannet, inkludert dyr og fugler, og unngår unødig kjøring som skaper forstyrrende motorstøy.

Respekterer ferdsels- og ilandstigningsforbudet i sjøfuglereservatene i hekketiden.

Følger fjellvettreglene, og planlegger turer etter evne og erfaring.

Leier en erfaren guide på turene der du selv ikke har kunnskapen eller erfaringen som trengs for en trygg tur.