Destinations
The Helgeland coast
Whether you are cycling, or travelling by car or boat, in Helgeland you will discover tens of thousands of islands, islets and skerries, narrow fjords, towering mountains, charming villages and friendly towns. Welcome to Helgeland and one of the most beautiful coastal voyages in the world!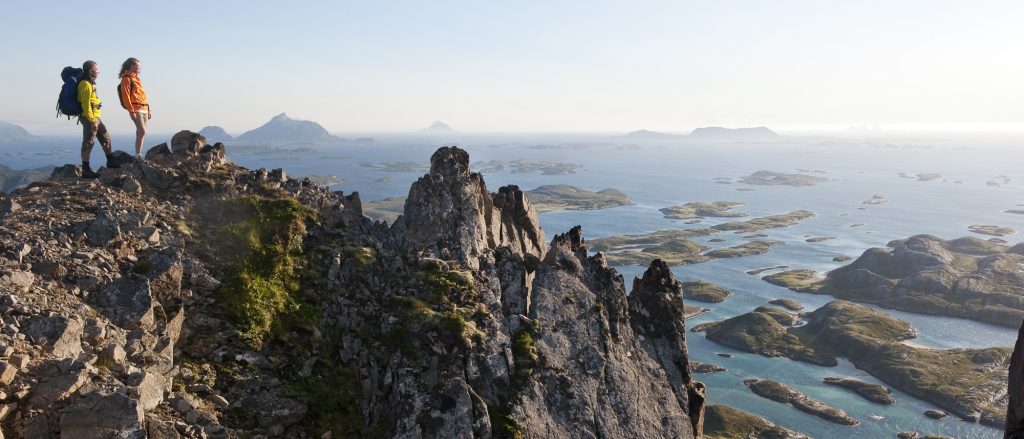 The towns of Helgeland
The towns of Brønnøysund, Mosjøen, Sandnessjøen and Mo i Rana provide excellent starting points for your Helgeland adventure. Use them as a base or choose them as destinations in their own right.
The mountain wilderness of Helgeland
Helgeland's mountain inland includes three national parks: Lomsdal-Visten, Saltfjellet-Svartisen and Børgefjell. In addition there is the Okstindan range – all in all there are more mountains than we can count. You can also explore the Svartisen glacier, mysterious caves and discover rivers and lakes teeming with fish.