Clarion Collection Hotel Helma
The Clarion Collection Hotel Helma is centrally situated in the town Mo i Rana. The hotel offers accommodation designed to make you feel right at home. Its location is conveniently near the shops, the theatre, the science centre Vitensenter Nordland, and the town's attractive Fjord Promenade. Breakfast, afternoon coffee and a hot supper are always included in the price.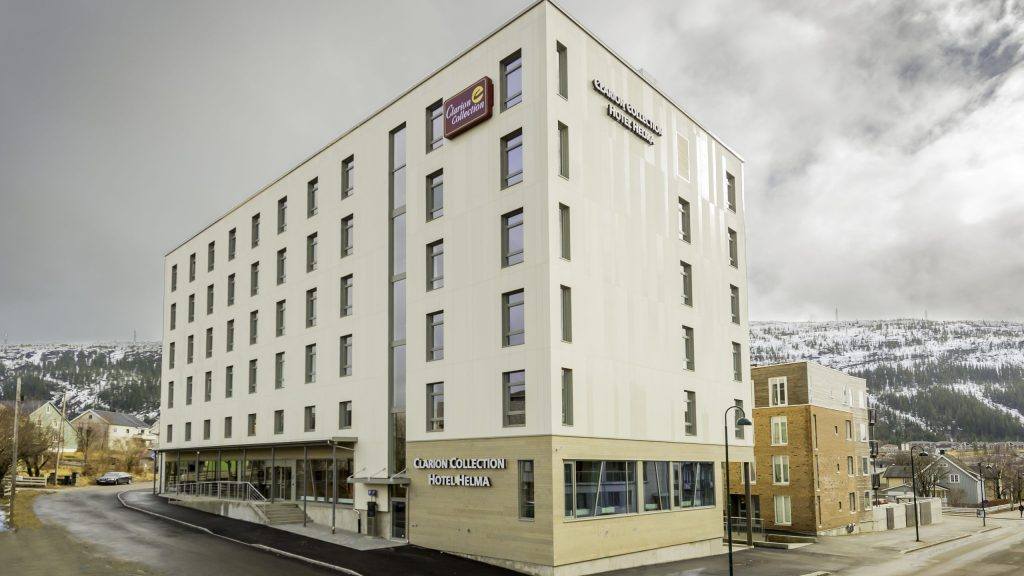 Paul Egil Henriksen
Clarion Collection Hotel Helma is known for its good hospitality and excellent service. With a base here in the heart of Mo i Rana, numerous attractions are within easy reach: Svartisen Glacier, the renowned Rabothytta cabin in the Okstindan mountains and the amazing caves of Plura, Grønligrotta and Setergrotta.
The town of Mo i Rana is surrounded by fjords and mountains, which means you have a great opportunity for outdoor adventures year round, whether you want to go hiking, skiing, fishing or kayaking.
More about the hotel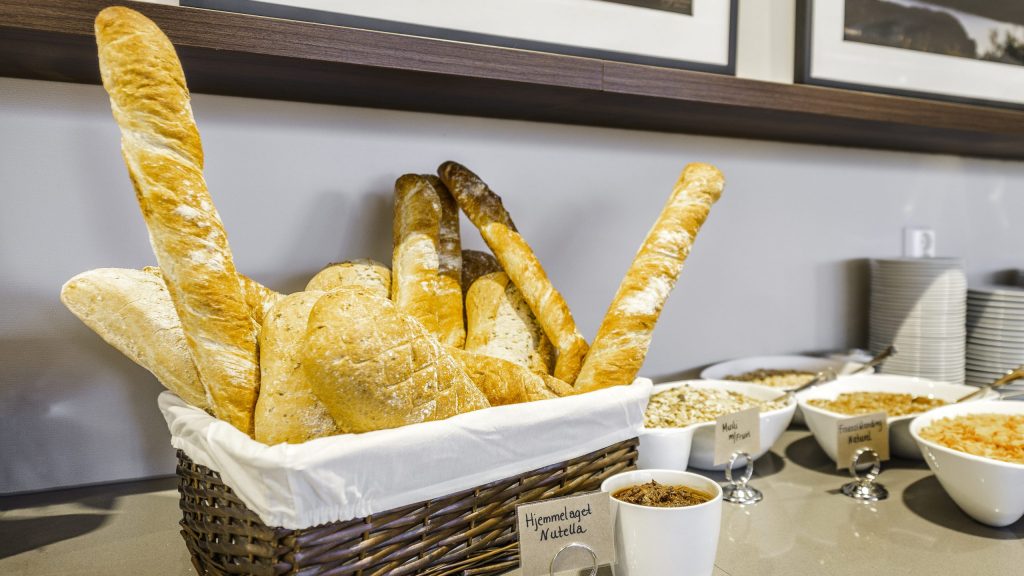 The hotel, which opened in 2015, is popular with business travellers as well as tourists. It offers 110 comfortable rooms. Management and staff are very mindful of sustainability and ecological practices, which is one of many reasons why, amongst all Norwegian hotels, the Clarion Collection Hotel Helma is so highly ranked on TripAdvisor.
In the hotel restaurant you can enjoy breakfast, coffee and a bite in the afternoon, and hot supper in the evening. The hotel reception also functions as a lobby bar, and adjacent to it you will find a small conference facility.
The story of Helma Holmen
The hotel is named after one of the most impressive women in Rana's history, Helma Holmen (1908–83). For decades she offered accommodation to sailors and seamen, carpenters, navvies, construction workers and travelling professionals. You can read more about Helma Holmen at facebook.com/hotelhelma/photos.
Mo i Rana is located in the heart of the Ranfjord and you can travel here by road, rail or by plane. The E6 passes through the city. From Bodø in the north it is about 230 km, from Mosjøen in the south it is about 88 km and from Trondheim about 480 km. If you come from Sweden along the E12, it is only 40 km from the Swedish border.
Find driving directions with Google Maps »
A journey by train on the Nordlandsbanen is an experience in itself. The hotel is only a 5 minute walk from the train station.
Mo i Rana Airport is just a 15-minute drive from the city center and the airport bus drops you off right at the hotel.
Contribute to sustainable tourism
Thank you for respecting the local communities, and for helping us preserve the natural beauty of Helgeland!
Please:
Strive to leave no trace of your visit. Bring back all your rubbish, including used toilet paper, and discard it in the nearest rubbish bin.

Plan your toilet visits and use the opportunity when you pass a toilet. In the wilderness, make sure you are not a nuisance to others.

Respect the local wildlife. Keep a good distance from wildlife, livestock and birds. Keep your dog leashed.

Respect private property. Keep a respectful distance from houses and cabins.

Show good boating sense. Keep a good distance from shore and drive at a low speed, especially when you are close to anyone or anything on the water, including birds or animals. Avoid loud and disturbing engine noise.

Be aware that some islands and nature reserves are important nesting sites, and that going ashore is prohibited during the nesting season.

Follow the Norwegian Mountain Code (Fjellvettreglene). Plan your excursion according to the weather forecast, your skills and experience.

Join a guided excursion or consider hiring an experienced guide, especially when you don't have sufficient experience or knowledge to guarantee a safe trip.