Træna Arctic Fishing
Selvær, the second-biggest island of the Træna archipelago, is a quiet and cosy fishing community. Like the rest of Træna, it faces the open sea and lies far from the mainland. Here, you can stay in a modern quayside holiday apartment, and experience scenic Helgeland at its best. You will find excellent fishing, literally thousands of islets and skerries, amazing birdlife, and skies that glow late into the summer nights.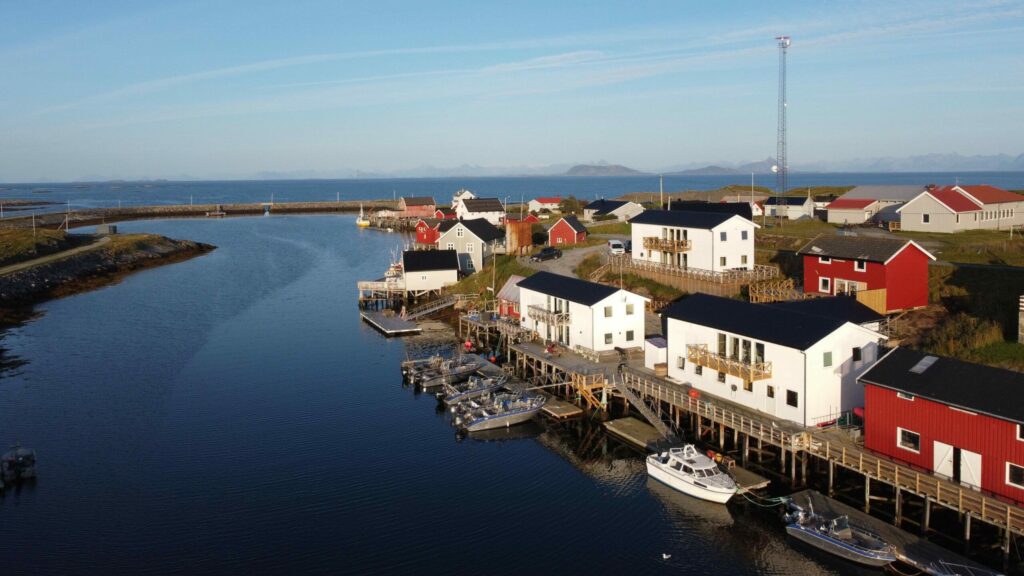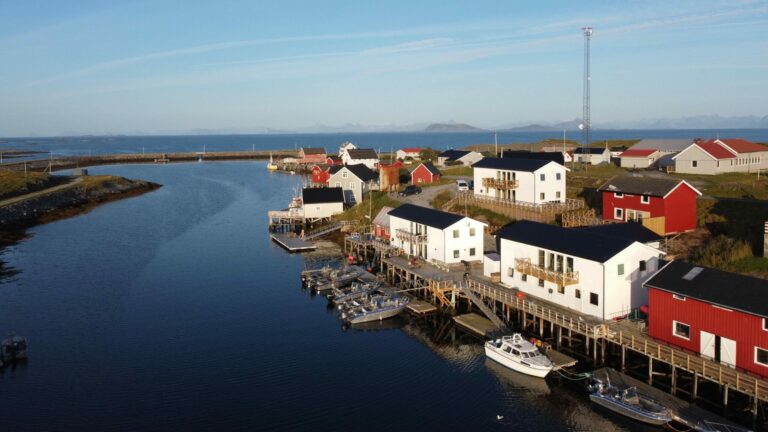 Selvær is an authentic fishing community with a proud heritage. Generations of islanders and a great variety of birds have found their livelihood here; eagles and eider ducks are just two of the more than 200 bird species you may encounter as you explore the archipelago.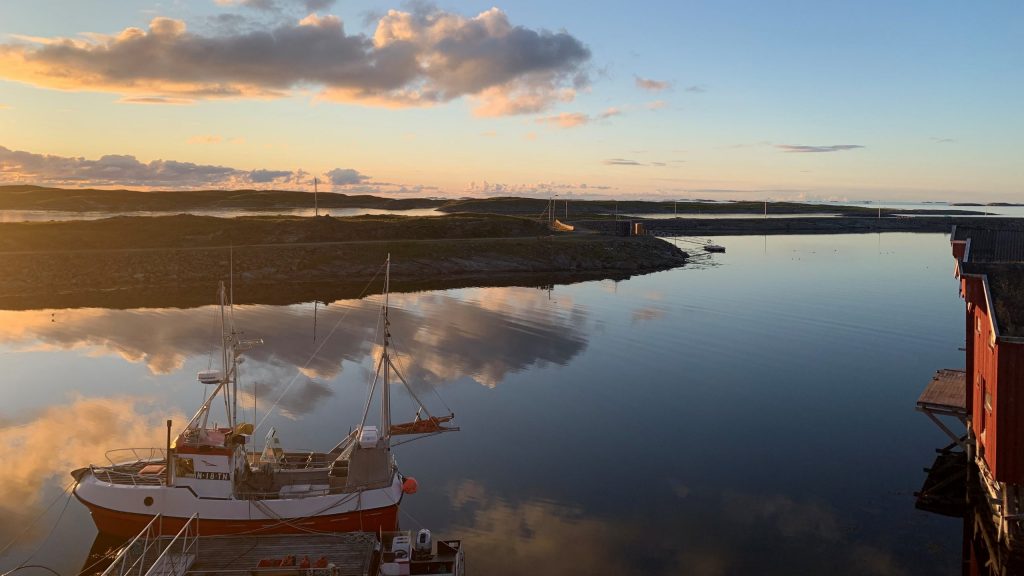 If you want to try your luck fishing, we can almost guarantee a good catch, regardless of the time of year you visit. You can fish from the quay or shore, or rent a boat and head for deeper water. Some of Norway's best fishing spots are found in the waters near Myken.
The island of Selvær has a grocery store and a small self-service café.
Accommodation
Træna Arctic Fishing offers five modern, fully equipped apartments right on the quay. Each apartment is 75–85 m2, has three bedrooms and comfortably accommodates people. Guests have access to free wi-fi and a Bluetooth sound system.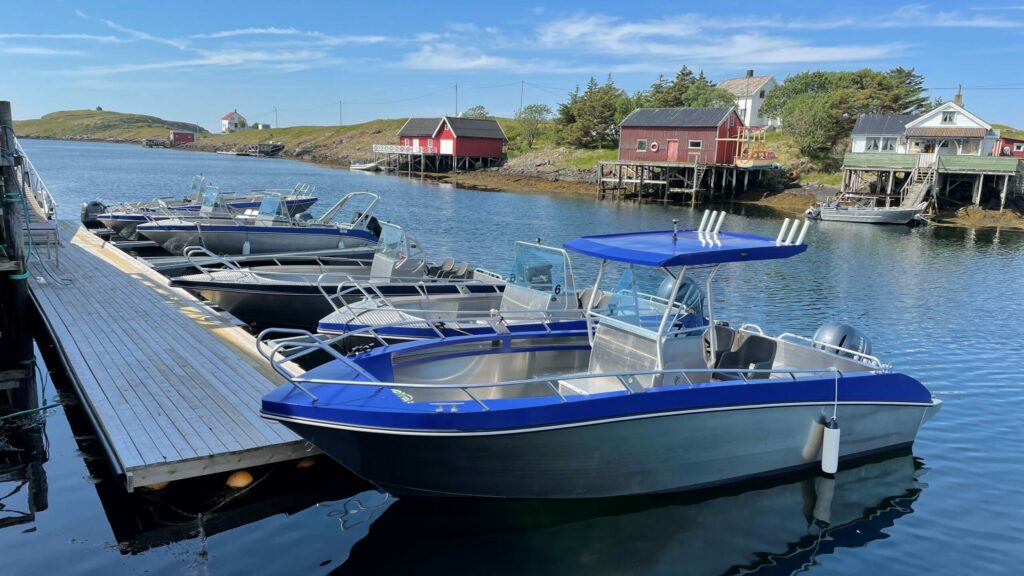 Boat rental
You can rent a sturdy boat that is well suited to deep-sea fishing. The 20–24 foot aluminium boats are equipped with a hefty 90–150 horsepower engine.
If you're ready for something far off the beaten track, the friendly islanders of Selvær are eager to give you a truly memorable holiday experience!
There is a boat connection to Selvær from Bodø, Stokkvågen and Sandnessjøen.
The summer route to Nordlandsekspressen passes Selvær Monday – Friday.
Vær og klær for Helgeland
Været på Helgeland kan variere mye, og på sommeren kan temperaturen være alt fra 10 til 25 grader, og regnet kan gjerne komme og gå i «ærlinger», eller «byger» som det heter sørpå. Vi anbefaler at du pakker både allværsjakke og badeklær, fjellsko og sandaler, så du er klar for det meste.
Om vinteren varierer temperaturen gjerne fra pluss 5 til minus 15. Hvis du skal være mye ute, er ullundertøy og vindtette klær dine beste venner. Kle deg etter trelagsprinsippet med et innerlag, mellomlag og ytterlag. Tykk lue og tykke hansker eller votter er spesielt anbefalt hvis du skal på være ute med lavt aktivitetsnivå, for eksempel hvis du skal se på nordlyset.
You can rent a kayak with oars and vest or a Canadian canoe at Selvær.
Find more information here »
The train consists of many archipelagos.
Selvær has a rich bird life, so feel free to bring good binoculars to "get a little closer".