Meløy Adventure
Meløy Adventure offers holiday adventures on the scenic coast of northern Helgeland. Their activities menu includes guided treks on the Svartisen glacier, kayaking excursions, sea-rafting trips, sea eagle safaris, and jetboarding.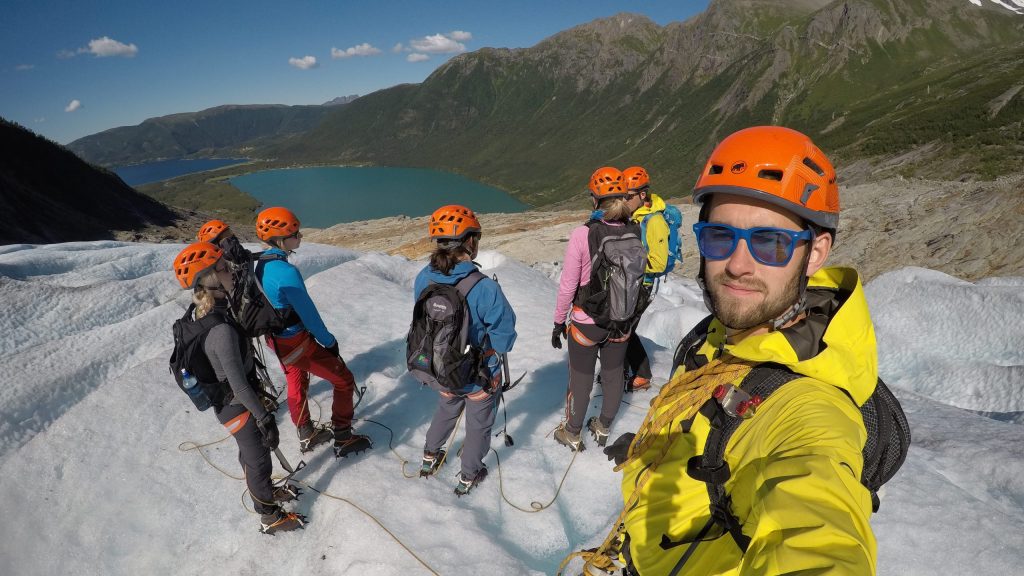 Magnus Sundsfjord / Meløy Adventure
Guided glacier treks
Svartisen is the second-largest glacier on the Norwegian mainland. Join a guided trip to Engabreen, one of its more accessible glacier arms. Essential equipment such as crampons and ice axes is provided, and everyone is attached by a safety harness to a rope as an experienced guide leads them across the glacier. Seeing the naturally-sculpted ice and deep crevasses up close is quite exotic. During the summer, you experience the Svartisen glacier trek under the midnight sun.
Kayaking
The magnificent Helgeland coast is a paradise for kayaking. Meløy Adventure offers guided kayaking trips on the Glomfjord, to Svartisen and around Rødøyløva. Instruction on safety and paddling techniques is included. Whether you are a beginner or experienced, these are great adventures. Visit Meløy Adventure's Facebook page to find out more about the kayaking trips and courses offered.
Sea-rafting trips and sea-eagle safaris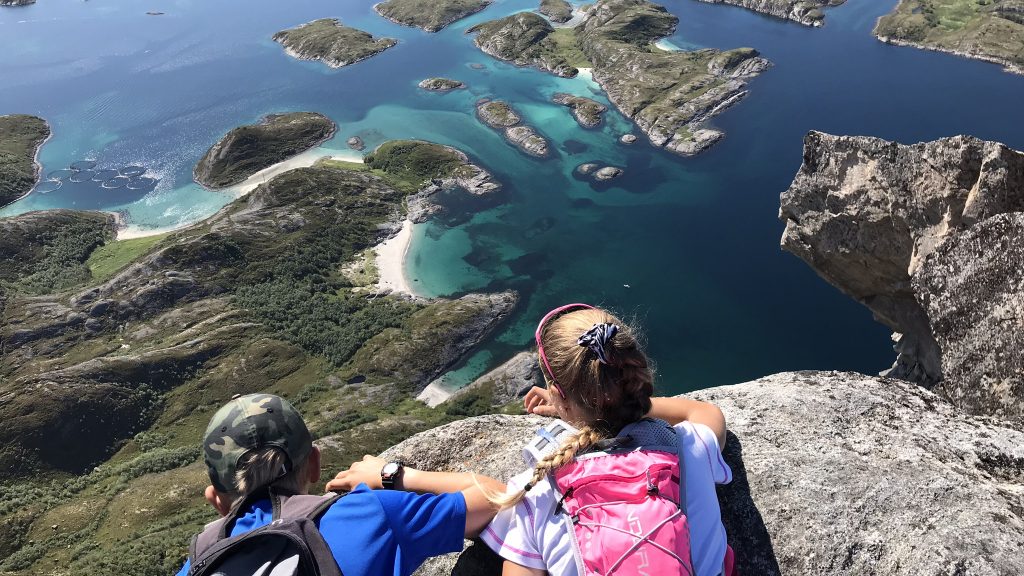 With a sturdy high-speed RIB sea raft, and an experienced hand in the driver's seat, you can travel quickly and far along the Helgeland coast. Sign up for a day excursion to such destination as Karsholmen lighthouse, far out in the open sea, or to the island of Rødøya with a hike to the top of Rødøyløva. On most trips, you can see sea eagles soaring the sky above.
These excursions usually start in Ørnes harbour, but we can also arrange to pick you up on the way to our destination.
Electric bikes
With an electric bike, travelling on forest roads and paths, and even venturing into the mountains, is almost effortless. You can rent a bike and head off on your own, or request an excursion with a local guide who is familiar with the terrain.
Jetboards
Moreover, the jetboard requires only three or four inches of water and is almost silent. Choose the speed you prefer. You can rent a jetboard from Meløy Adventure.
Skiing in the "Meløy Alps"
The majestic mountains around the Glomfjord, which rise to over a thousand metres, are a dream for avid skiers. Choose the peaks and slopes you want to challenge according to your skill and courage. In fact, this winter, why not bring some of your friends for some adrenaline-filled fun in the Meløy Alps
A place to stay: Glomfjord overnatting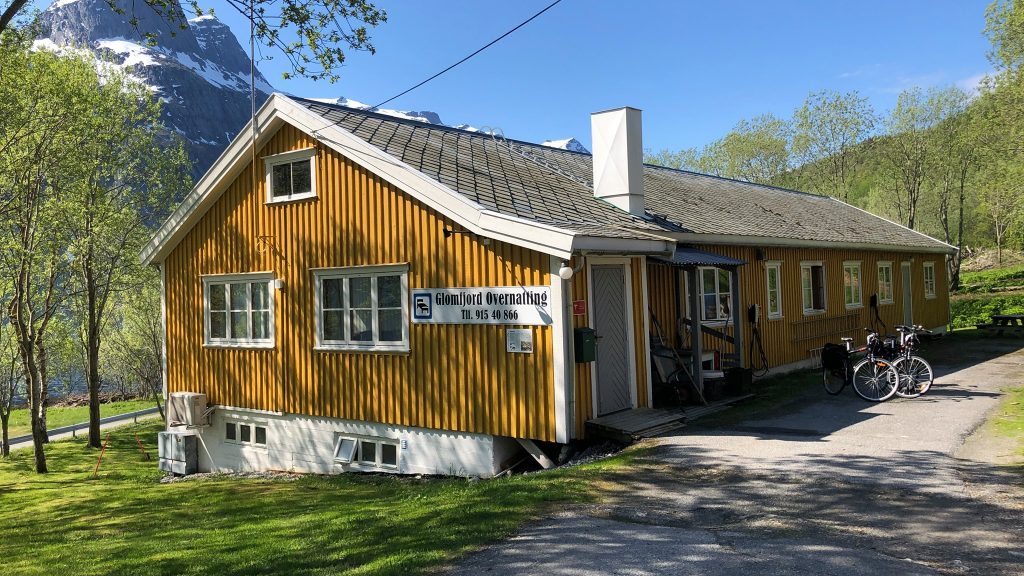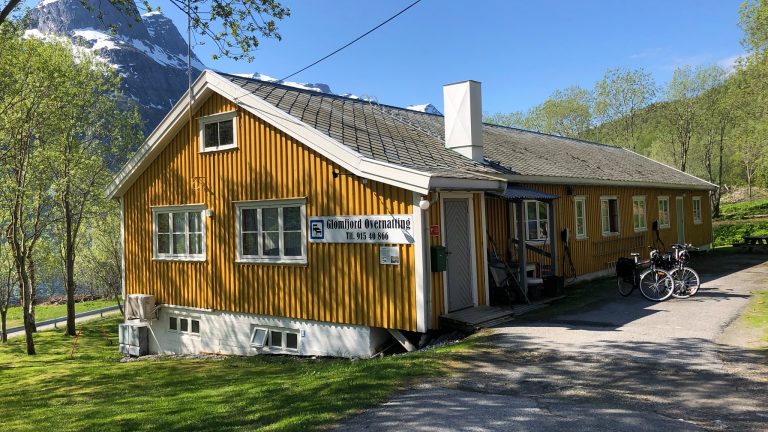 In the village Glomfjord you can rent rooms and have an excellent base for your adventures in the region. For example, Gulbrakka Basecamp offers nine rooms with a total of 20 beds. Guests have access to a shared kitchen, lounge, bathrooms and sauna. The facility also has two Tesla charging stations.
If you want more stately accommodation, you can stay at the island of Støtt.
Karlsholmen Lighthouse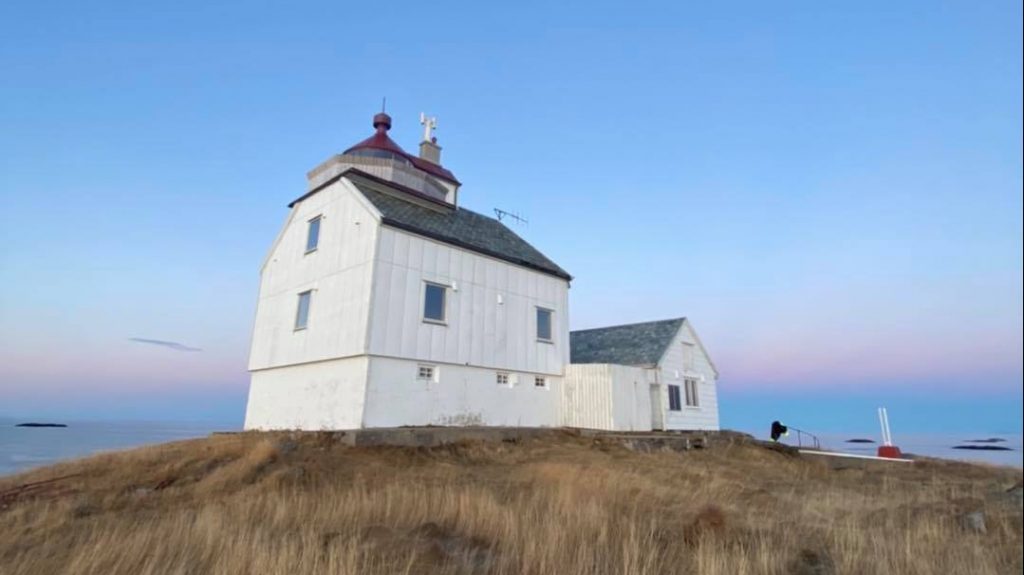 If you want a very special holiday experience, consider signing up to be "lighthouse keeper" for a day at Karlsholmen Lighthouse. Built in 1919, this lighthouse is situated in the Tennholman archipelago west of Støtt. Here, far away from the hustle and bustle of everyday life, you can relax and savour the tranquillity, and experience incredible sunsets far out at sea.
Takk for at du hjelper oss med å ta vare på naturen og lokalsamfunnene på Helgeland. Takk for at du:
Praktiserer sporløs ferdsel, og tar med avfall og toalettpapir tilbake til nærmeste søppeldunk.
Planlegger toalettbesøk, slik at du får gjort det du må der det ikke er til sjenanse for andre.
Respekterer det lokale dyrelivet, holder hunden i bånd og holder god avstand til både ville og tamme dyr og fugler.
Respekterer privat eiendom, og holder avstand til private hus og hytter.
Viser godt båt-vett, holder god avstand til land, lav fart nært andre på vannet, inkludert dyr og fugler, og unngår unødig kjøring som skaper forstyrrende motorstøy.
Respekterer ferdsels- og ilandstigningsforbudet i sjøfuglereservatene i hekketiden.
Følger fjellvettreglene, og planlegger turer etter evne og erfaring.
Leier en erfaren guide på turene der du selv ikke har kunnskapen eller erfaringen som trengs for en trygg tur.