The Romantic House on Herøy
Det Romantiske Huset ("the Romantic House") offers charming accommodation in tranquil surroundings by the sea, on Herøy on the Helgeland coast. The panorama is magnificent, spanning from the Seven Sisters mountains in the south to the peak called Dønnamannen in the north. Holiday adventures available here include kayaking, RIB sea rafting excursions, fishing, hiking, cycling and island hopping.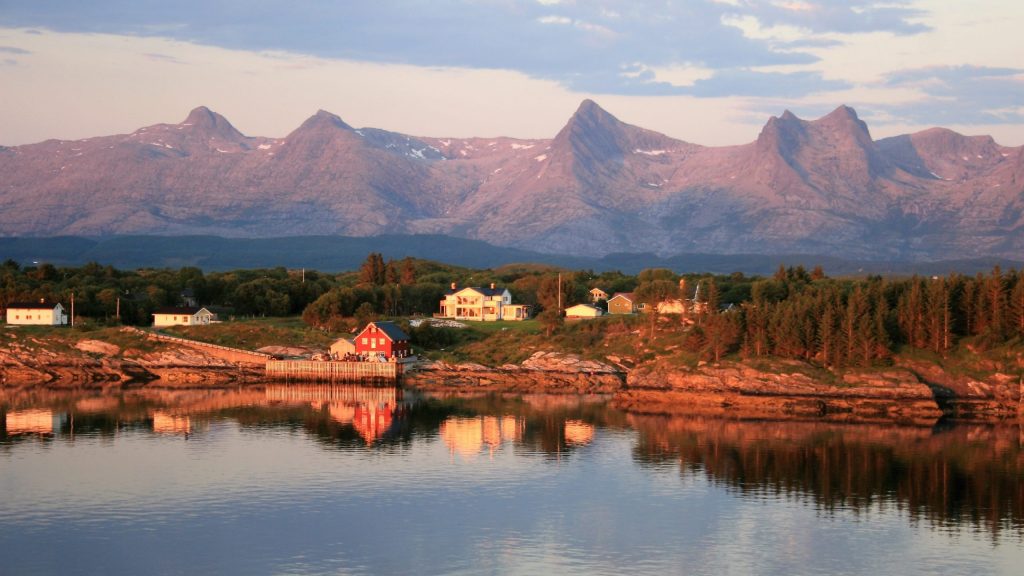 Stig Neraas / Det Romantiske Huset
Watching the red evening sky reflected in the sea, while deer peacefully graze in the garden, is simply a magical experience. It's one of many such moments often described by guests who have stayed here.
Guests may choose to stay in a suite, a double room, or in the comfortable caravan situated next to the main house. All rooms have their own terrace, fully equipped kitchen, comfortable beds with warm duvets, TV and private bathroom. Free wifi. Breakfast may be ordered in advance.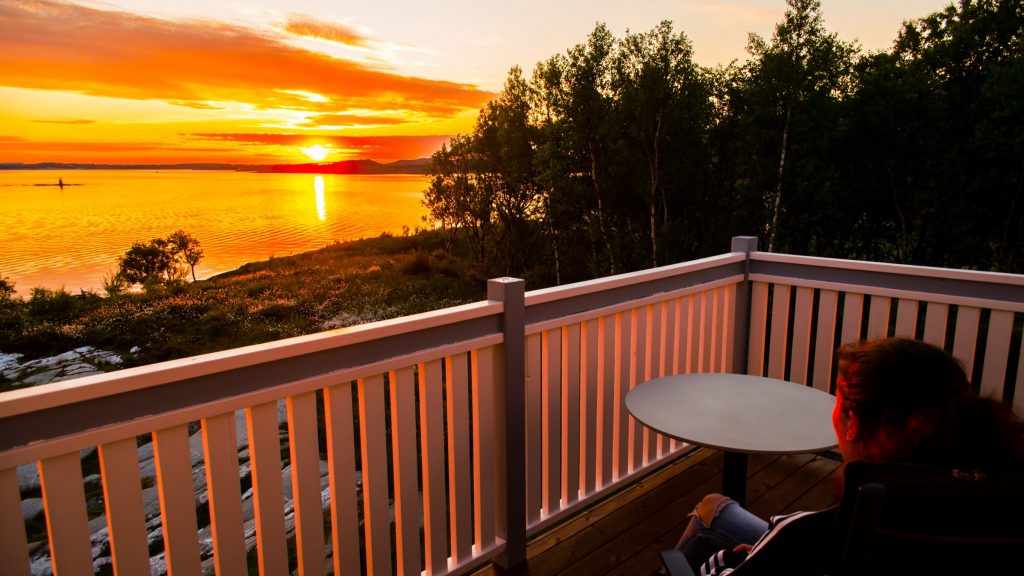 The rooms are of high standard. The largest suite has a sunny balcony. Another suite is furnished and decorated in a romantic vineyard style. Other suites and rooms are characterized by views of the Seven Sisters mountains, the starry sky, and the sea through panoramic windows.
The well-equipped and beautifully furnished caravan offers a magnificent ocean view in addition to comfortable beds.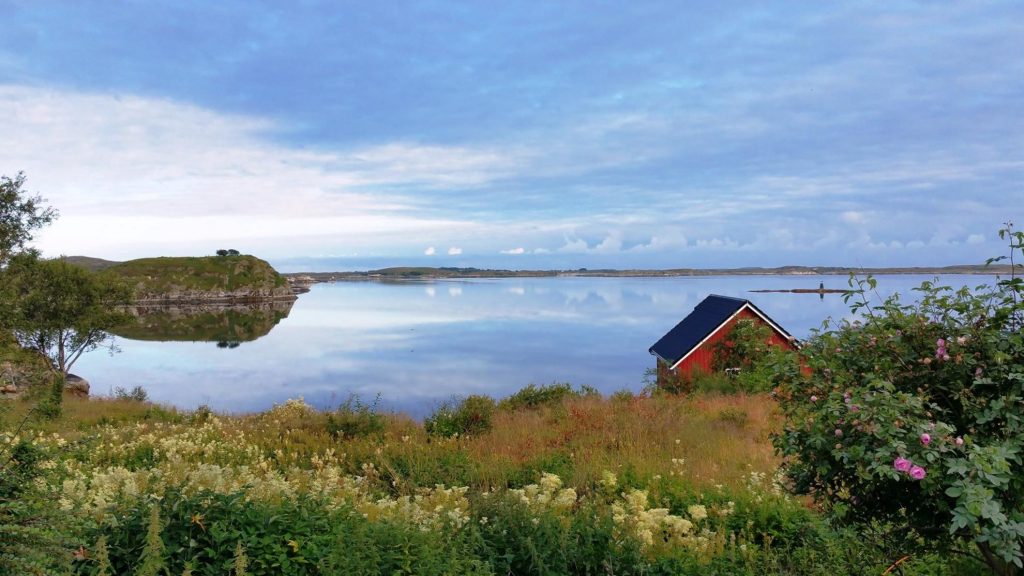 Check out the website for more details about each option, and to book your holiday stay.
How to get to the Romantic House
If you come by car or bicycle, you will find the Romantic House 9 km north of Herøy center, a little hidden north of Herøy. You drive straight ahead at the intersection where you can turn left if you are going to Dønna or Seløya, and follow the road straight ahead for 3 km before you find the Romantic House on the left by the sea.
To get to Herøy you take either a speedboat (not by car) from Sandnessjøen center or Vega on Gardsøy speedboat quay. If you have a car, you can take the ferry from Sandnessjøen to Bjørn on Dønna and drive 25 km south to Herøy, or drive 16 km south from Sandnessjøen and take the ferry over from Søvik to Herøy, and drive the 10 km north to Elfis Sjøstuer.
Vær og klær for Helgeland
Været på Helgeland kan variere mye, og på sommeren kan temperaturen være alt fra 15 til 30 grader, og regnet kan gjerne komme og gå i «ærlinger», eller «byger» som det heter sørpå. Vi anbefaler at du pakker både allværsjakke og badeklær, fjellsko og sandaler, så du er klar for det meste.
Om vinteren varierer temperaturen gjerne fra +5 til minus 15. Hvis du skal være mye ute, er ullundertøy og vindtette klær dine beste venner. Kle deg etter trelagsprinsippet med et innerlag, mellomlag og ytterlag. Tykk lue og tykke hansker eller votter er spesielt anbefalt hvis du skal på være ute med lavt aktivitetsnivå, for eksempel hvis du skal se på nordlyset.
Takk for at du hjelper oss med å ta vare på naturen og lokalsamfunnene på Helgeland.
Takk for at du:
Praktiserer sporløs ferdsel, og tar med avfall og toalettpapir tilbake til nærmeste søppeldunk.
Planlegger toalettbesøk, slik at du får gjort det du må der det ikke er til sjenanse for andre.
Respekterer det lokale dyrelivet, holder hunden i bånd og holder god avstand til både ville og tamme dyr og fugler.
Respekterer privat eiendom, og holder avstand til private hus og hytter.
Viser godt båt-vett, holder god avstand til land, lav fart nært andre på vannet, inkludert dyr og fugler, og unngår unødig kjøring som skaper forstyrrende motorstøy.
Respekterer ferdsels- og ilandstigningsforbudet i sjøfuglereservatene i hekketiden.
Følger fjellvettreglene, og planlegger turer etter evne og erfaring.
Leier en erfaren guide på turene der du selv ikke har kunnskapen eller erfaringen som trengs for en trygg tur.