Winter dream at Støtt
Do you dream of going from the hustle of the big city to "winter world" where the polar lights and the northern lights create magic? Visit the island Støtt and be close to nature, culture and history.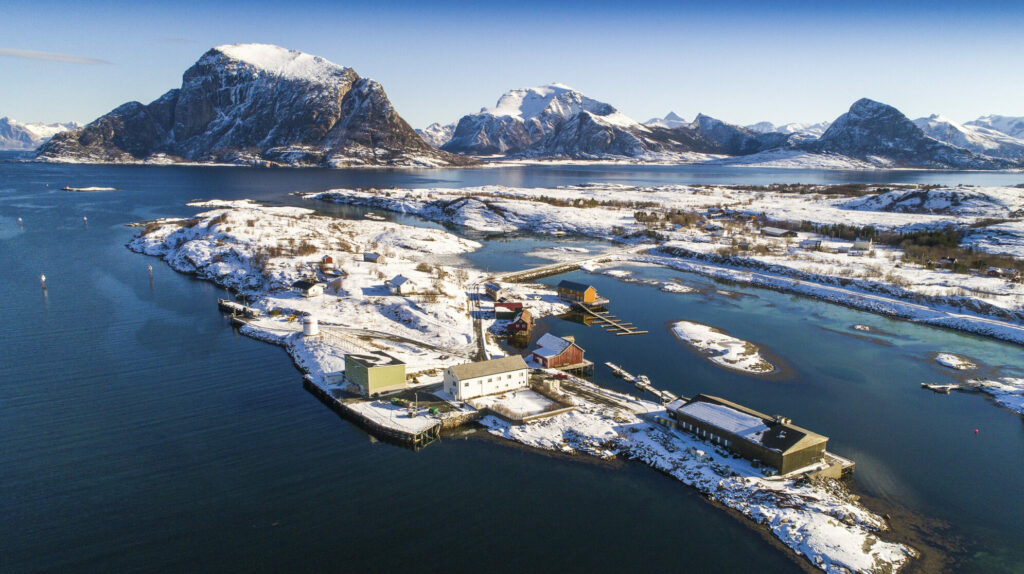 STØTT
Welcome to the exotic winter season with the magical polar lights, the blue hour and the exotic winter storms. Here you can hunt for the northern lights and paddle in a kayak between snow-capped mountains, islets and reefs. Did you know that the sea is extremely clear during the winter months? You will experience a rich wildlife both below and above water.
You may know that the Helgeland coast is a popular destination in the summer. What you may not know is that this region also has a lot to offer in the winter. Through a fishing trip, a tour of the museum and experiencing the archipelago on foot, by kayak or boat, you will experience our Arctic nature. The air and weather north of the Arctic Circle do something very special with you!
To see the magical northern lights on Støtt, you only need to walk right outside the house. The hunt for the dancing Aurora Borealis is worth the trip in itself.
Program suggestions: Winter package for 4 days
Thursday: Travel day with arrival at Støtt in the afternoon. Fly to Bodø and take the speedboat to Støtt at 16:15. Arrival Support at 17:20.
Friday: Live your fishing dream by going out to sea with a real fishing boat, guided by an experienced skipper. There are good opportunities to get the big cod on the hook or in the net.
Saturday: Join a RIB trip to one of the magnificent mountains on the mainland or one of the islands on the coast. Maybe the eagle will join as a companion.
Sunday: Join a guided tour of the World War II bunks or use the day as you wish on your own. If you want, you can rent a boat or kayak for a refreshing trip on the sea, with or without a guide.
Contact
Go to booking
Eco-certified