The Petter Dass Museum at Alstahaug
At Alstahaug you will find a museum and a church that highlight centuries of the cultural and architectural history of Northern Norway. Moreover, the area is rich in cultural monuments and is a popular hiking area for both locals and tourists. The Petter Dass Museum and Alstahaug were chosen as Nordland County's venues to celebrate the dawning of a new millennium.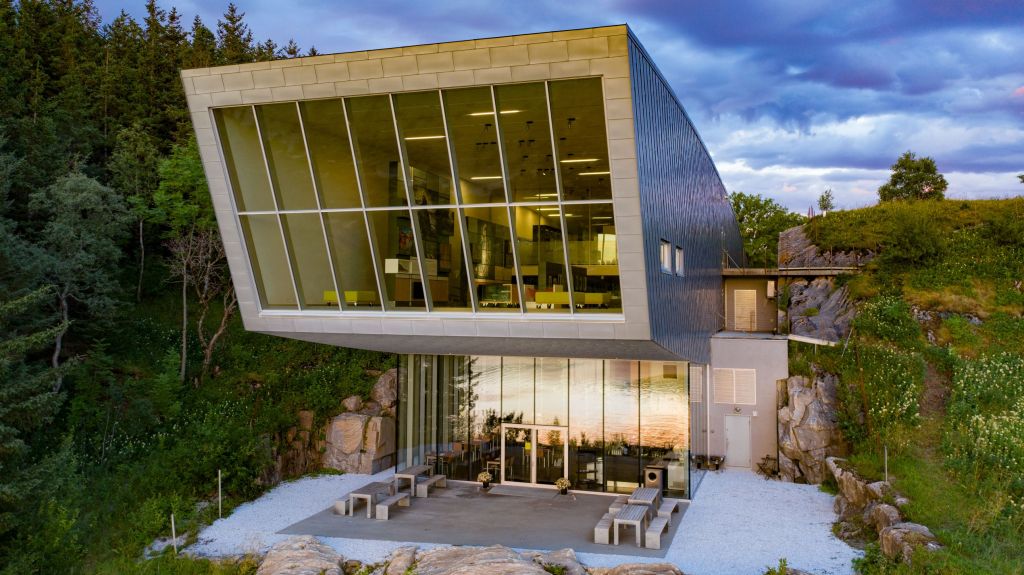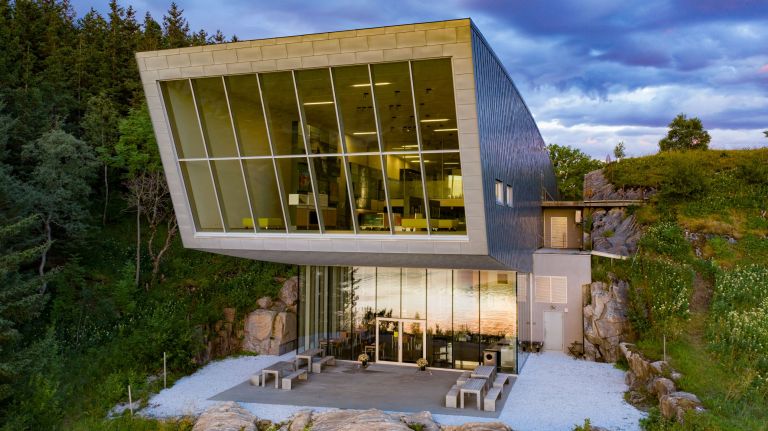 Petter Dass
Petter Dass was a 17th-century poet-priest who wrote many psalms. In 1689, at the age of 42, he became the parish priest at Alstahaug, where he worked until his death in 1707. His most famous work was Nordlands Trompet (the Trumpet of Nordland) a poetic celebration of Northern Norway's magnificent landscape, its people, wildlife and seasons. He gained prominence and a wide audience for his writings. Generations of fishermen attached patches of black cloth to the sails on their boats to mourn his passing.
Petter Dass Museum, housed in a striking building designed by Norway's premier architects, Snøhetta, celebrates this poet-priest and his contributions to the cultural heritage of Northern Norway.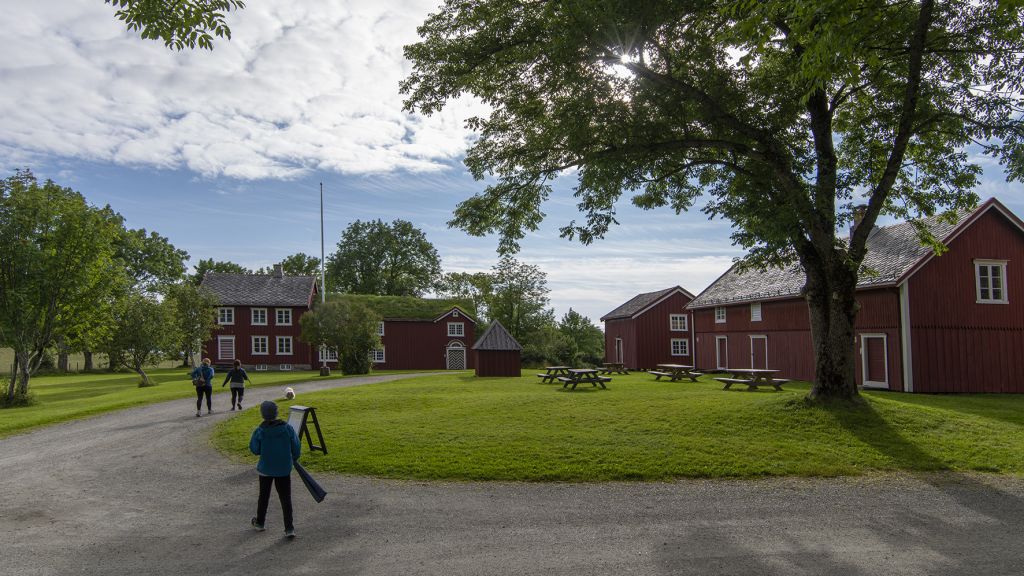 Café and museum shop
When you are ready for a bite or refreshments, head for Margrethe's Café, which is situated in the museum. The café serves tasty dishes made with fresh, locally-sourced ingredients. The museum shop offers a good selection of books, handicrafts and other gift items.
Prestegård and Alstahaug church
At Alstahaug you will also find a beautiful 18th-century vicarage and the 13th-century Alstahaug church, one of seven preserved medieval churches in Northern Norway. The oldest parts of the Romanesque church, the choir and eastern nave, are built with local soapstone.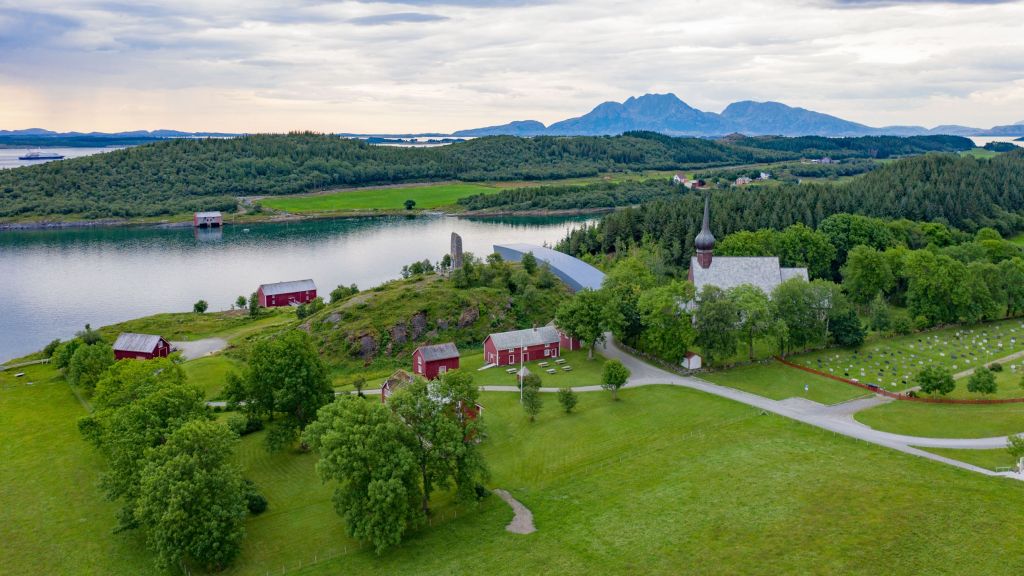 The summer season is from 15/6 – 15/8, Monday – Sunday from 10.00 – 17.00.
Spring / autumn / winter it is open Tuesday – Friday at 10.00 – 15.30, Saturday and Sunday at 11.00 – 17.00.
January the museum is closed.
How to get to the Petter Dass museum?
Plane, Hurtigruten or car to Sandnessjøen. Alstahaugtunet with the Petter Dass Museum is located about 20 km south of Sandnessjøen just off FV17 (coastal highway).
Find an itinerary on Entur.no
Takk for at du hjelper oss med å ta vare på naturen og lokalsamfunnene på Helgeland.
Takk for at du:
Praktiserer sporløs ferdsel, og tar med avfall og toalettpapir tilbake til nærmeste søppeldunk.
Planlegger toalettbesøk, slik at du får gjort det du må der det ikke er til sjenanse for andre.
Respekterer det lokale dyrelivet, holder hunden i bånd og holder god avstand til både ville og tamme dyr og fugler.
Respekterer privat eiendom, og holder avstand til private hus og hytter.
Viser godt båt-vett, holder god avstand til land, lav fart nært andre på vannet, inkludert dyr og fugler, og unngår unødig kjøring som skaper forstyrrende motorstøy.
Respekterer ferdsels- og ilandstigningsforbudet i sjøfuglereservatene i hekketiden.
Følger fjellvettreglene, og planlegger turer etter evne og erfaring.
Leier en erfaren guide på turene der du selv ikke har kunnskapen eller erfaringen som trengs for en trygg tur.