Augustbryggo - Accommodation and dining in Herøy
Thousands of islands, smooth white rockfaces that slope into the sea – the magnificent scenery leaves a lasting impression on travellers who visit the island of Seløy, an island in Herøy municipality. The holiday facility of Augustbryggo welcomes you warmly, whether you arrive by boat, kayak, car or bike. Here you will find good lodgings and dining.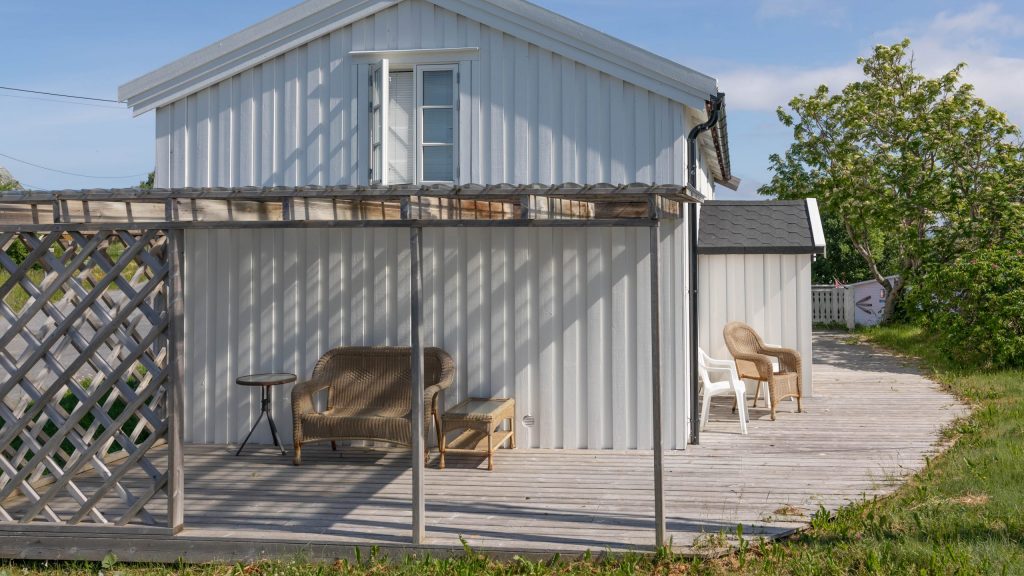 Kathrine Sørgård
Comfortable lodgings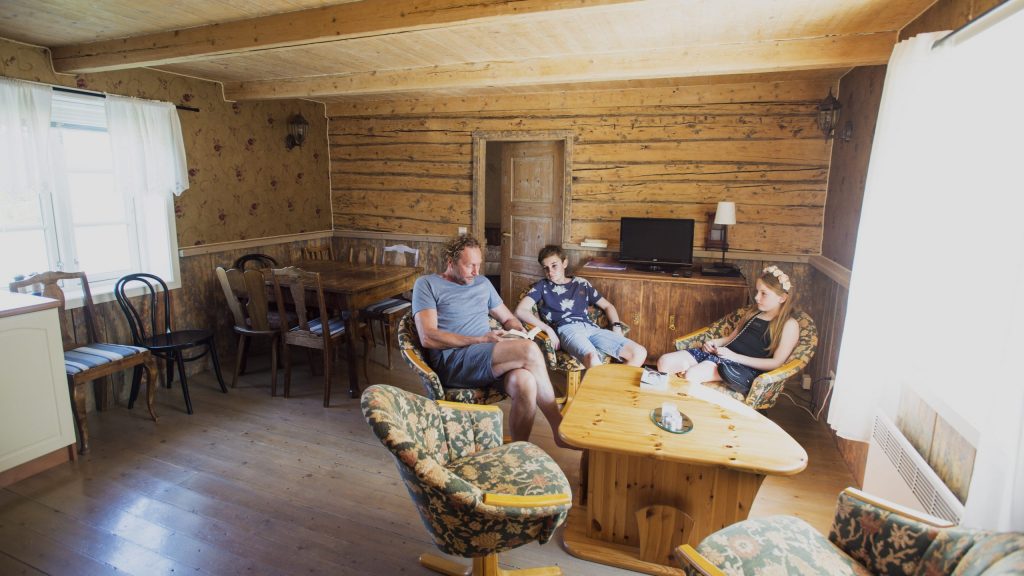 Augustbryggo also offers accommodation. In 2021, ten new rooms were added above the fish plant next door. This is an exciting place for anyone interested in coastal culture and the fishermen's heritage. It's lively on the quay outside when the fishing boats come in loaded with fresh fish and shellfish.
Guests also have other options, such as renting Edvardahuset, a traditional house with a long history and renovated to preserve its old style. This house which is fully equipped and comfortably accommodates ten people. Its terrace enjoys a beautiful view of the surrounding islands and the Seven Sisters mountains.
Activities
Less than a kilometre away, Seløy Kystferie offers a range of activities. How about a RIB sea-rafting safari on the open sea, a trip designed to immerse you in the local culture and heritage? Or a deep-sea fishing trip on a beautifully restored old fishing boat? Perhaps you would prefer kayaking on the waters between the many islands, islets and skerries of Herøy? Also, be sure to visit impressive 12th-century Herøy church, often referred to as "Helgeland's cathedral".
Augustbryggo is open several weekends throughout the year and can open on request for larger groups traveling together outside the summer season. In general, they are open throughout the summer season from mid-May to September. Feel free to see their Facebook page for more detailed info.
When staying overnight in their holiday home
If you want to spend the night in your holiday home, it must be booked at least 5 days in a row with regard to the cleaning work required for the entire house during infection control routines.
Sporløs ferdsel og bærekraftig turisme
Takk for at du hjelper oss med å ta vare på naturen og lokalsamfunnene på Helgeland.
Takk for at du:
Praktiserer sporløs ferdsel, og tar med avfall og toalettpapir tilbake til nærmeste søppeldunk.

Planlegger toalettbesøk, slik at du får gjort det du må der det ikke er til sjenanse for andre.

Respekterer det lokale dyrelivet, holder hunden i bånd og holder god avstand til både ville og tamme dyr og fugler.

Respekterer privat eiendom, og holder avstand til private hus og hytter.

Viser godt båt-vett, holder god avstand til land, lav fart nært andre på vannet, inkludert dyr og fugler, og unngår unødig kjøring som skaper forstyrrende motorstøy.

Respekterer ferdsels- og ilandstigningsforbudet i sjøfuglereservatene i hekketiden.

Følger fjellvettreglene, og planlegger turer etter evne og erfaring.

Leier en erfaren guide på turene der du selv ikke har kunnskapen eller erfaringen som trengs for en trygg tur.