A hiking adventure: The Tonnes grotto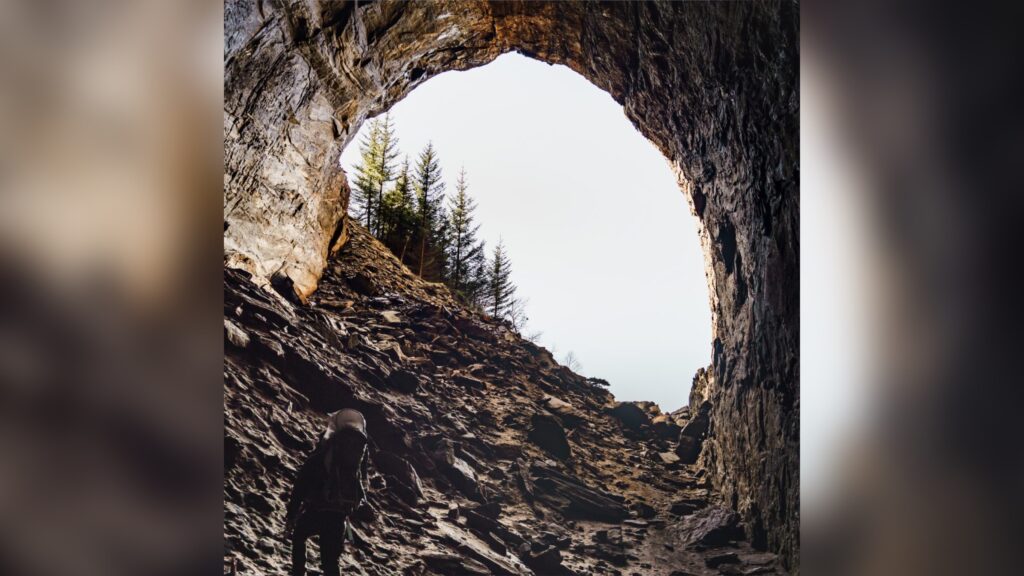 Tonnesgrotta is a cavernous gave situated a short but steep walk from Tonnes. The cave is almost 200 metres deep, but because of the large opening sunlight reaches all the way inside.
Key info
Degree of difficulty: Moderate. This is a short walk, but the trail is steep and uneven.
Distance one way: 500 m
Ascent one way: 70 m
Duration one way: 30 m
Wheelchair and pram friendly: No.
Trailhead: The trailhead starts at a gate on a hilltop just before Tonnes. There is space for just a few cars at the trailhead, but there is plenty of parking down by the harbour below. If you have brought your dog, you must keep it leashed on this hike.
Description of your adventure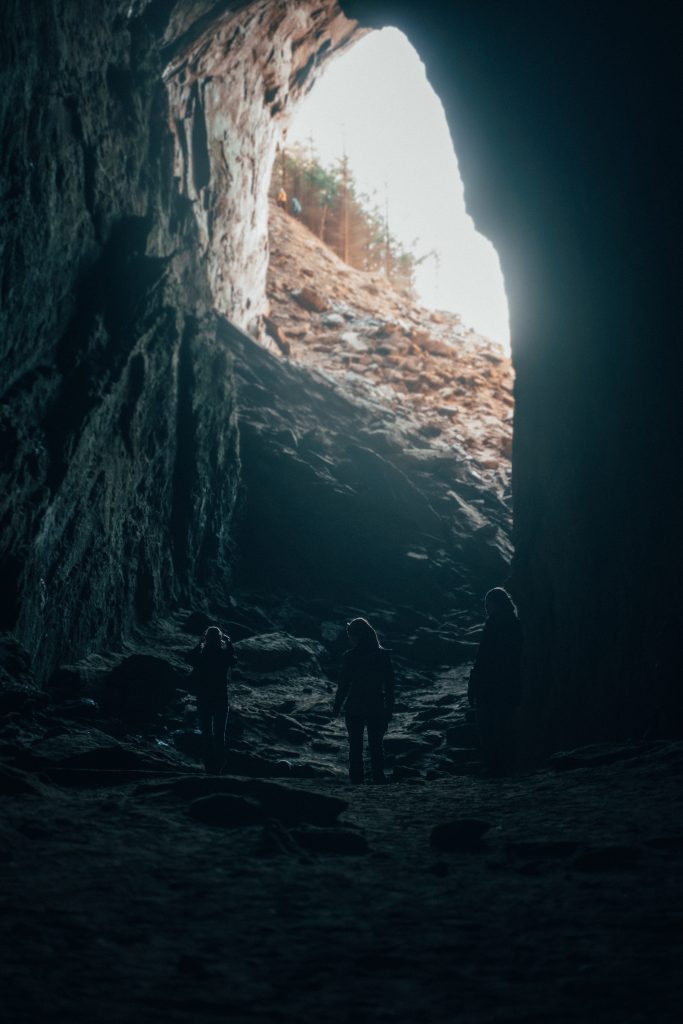 The trail up to the cave is short and starts by following a tractor path that circles around the mountain and into the valley, which is also a nice hiking destination. But if your goal is the cave opening, make sure you turn off this path after about 300 metres. From that fork, your trail is uneven and steep – good footwear is essential. After a steep and winding stretch, you quickly reach the cave. You also have an excellent view over the coast.
This particular cave is an exciting place for kids to explore. The cave floor is sandy and easy to walk, and there are no narrow passages in which anybody can get lost. The Tonnes grotto offers a great, safe cave adventure for young and old.
Afterwards, consider rewarding yourself to a good meal at OscarBrygga wharf. They also offer accommodation.
Respect the cave and show common sense
Tonnesgrotta is a 20,000 year old cave that has been well preserved despite its many visitors. Please help us keep it that way. Follow the principle of leaving no trace of your visit. Do not light a fire in the area, and leave no rubbish behind. Thank you for helping us preserve the natural treasures of Helgeland!
Discover more hiking adventure