A hiking adventure: Summit hike to Lovundfjellet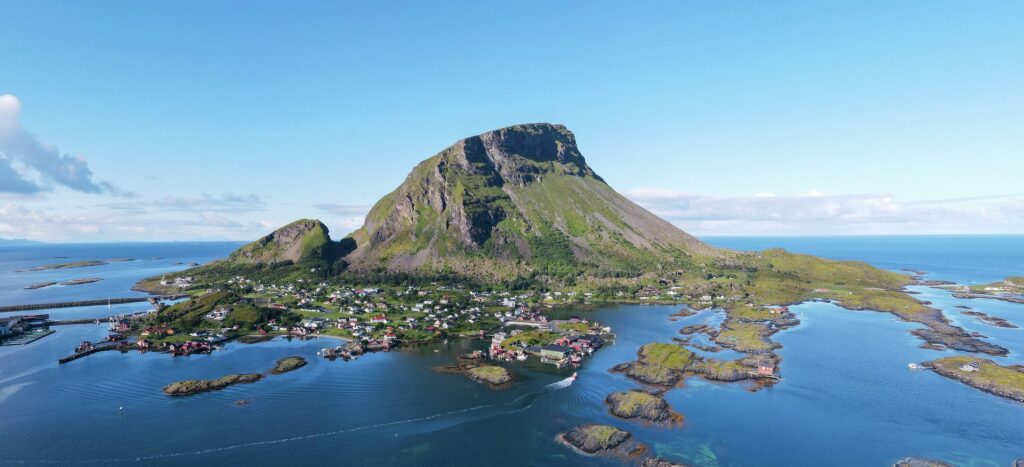 Far out at sea, on the island of Lovund, is a striking mountain. The summit hike is rather demanding but you are rewarded with an amazing panorama of the Helgeland coast. And what other mountain welcomes you with a flower meadow at the top!
Key info
Degree of difficulty: Demanding. Some steep stretches with slippery sections. The trail is well marked.
Distance one way: 3.5 km
Ascent one way: 623 m
Duration one way: 2–3 hours
Wheelchair and pram friendly: No.
Starting point: The trailhead is at Vika, at the southern end of the island's settlement. From there, the trail circles quite a way around towards the southern face of the mountain before ascending towards the top.
Find the trailhead with Google Maps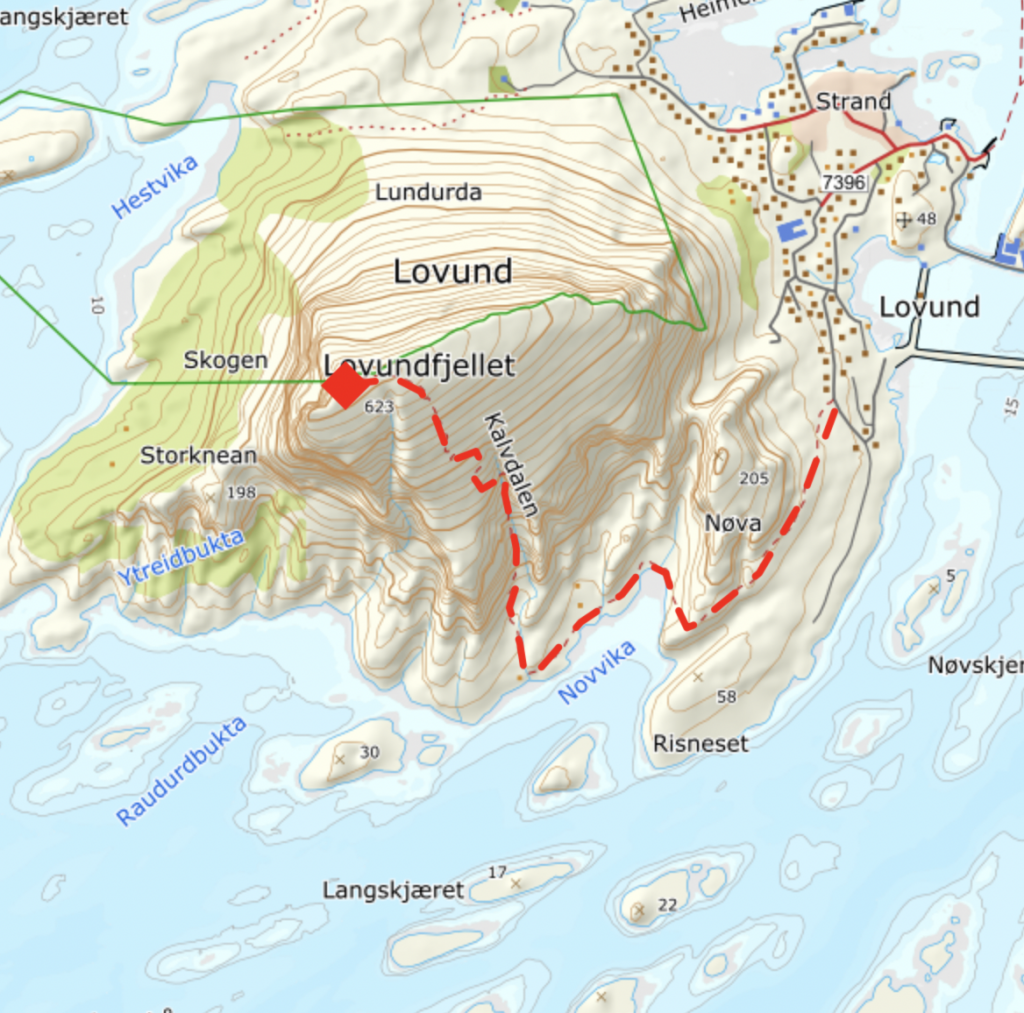 Description of your hike
As mentioned, your hike starts at the southern edge Lovund's settlement. The trail hugs the mountain and circles around to its southern face. Shortly before you begin your ascent, you pass a beautiful and pristine beach at Nøvvika.
From that point the trail climbs abruptly up Lovundfjellet. Here you meet a rather steep and rocky section, which has the advantage of letting you quickly attain a great height. You can rest on a grassy patch on the summit. The landscape here is reminiscent of what you find in the Faeroe Islands, but with a fantastic view of the Helgeland coast. Standing on the summit, you are just above one Norway's largest puffin colonies. Up to 300,000 of the curious-looking seabirds nest here in the summer.
Discover more hiking adventure