A hiking adventure: Skjæringen and Tvillingan in the Seven Sisters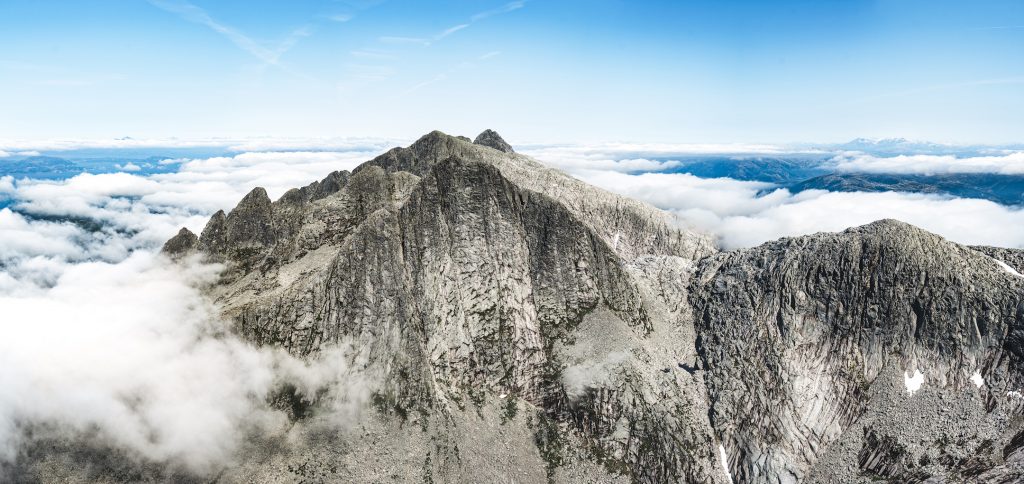 It's easy to see why the Seven Sisters (De syv søstre) is one of the favourite hiking destinations in Helgeland. These mountains are some of Norway's most spectacular. While several of the summit hikes are very demanding, your whole family can enjoy the kinder mountain trails up to Skjæringen and Tvillingan.
Key info
Degree of difficulty: Demanding.
Distance one way: Approx. 4.5–6 km
Ascent one way: 1037 m up to Skjæringen. 948 m and 980 m up to Tvillingan (the Twins)
Duration one way: 3–4 hours
Wheelchair and pram friendly: No.
Starting point: This mountain range is situated just outside the town of Sandnessjøen. There is parking along Markvollveien road. The trailheads for the various peaks are clearly marked.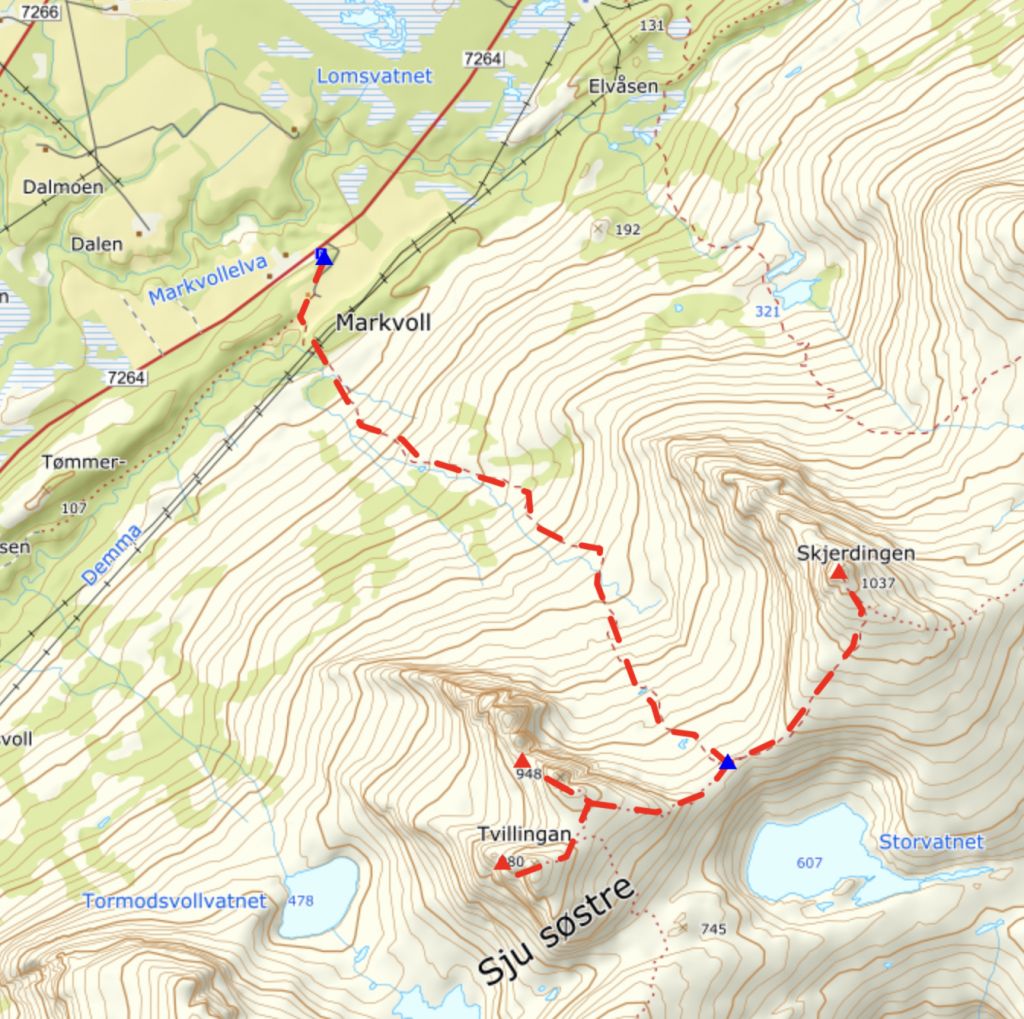 Description of your hike
Skjæringen is the third northernmost Sister, while from the north Tvillingan ("the Twins") are the fourth and fifth peaks of the Seven Sisters. This hike, often referred to as the "family route", is indeed suitable for families with older children. It's also ideal for hikers who appreciate a good view but who don't feel the need to climb the steepest peaks. All three summits share the same trailhead, and for most of the way you follow the same path. You do not have to settle for just one of the peaks, but for each additional Sister you must allow an extra 30–60 minutes.
While the trail starts through rather flat terrain, it soon demands a climb. The entire mountain trail is well marked, all the way to every summit. Your first destination is Aksla (meaning "the Shoulder"), a ridge between Skjæringen and Tvillingan; this part of the trail follows a stream past several nice pools that might tempt you to a swim, especially late in the summer when the water isn't as cold. When you reach the ridge, Aksla, the trail splits – the western fork goes to Tvillingan and the northeastern one to Skjæringen.
If you decide to head for Skjæringen, only an additional 277-metre ascent remains. The path climbs steadily without any steep sections.
If you turn towards the Twins (Tvillingan), you are in for a steeper ascent, and some climbing is required for the final 50 metres of the northern as the southern of the twin peaks. If you are up to the challenge, a stunning view awaits you at the summit. It is well worth the effort!
Discover more hiking adventure