Discover Helgeland your way
Helgeland has something for everyone, no matter what you want to do or how you want to travel. Weekend trips, family trips, summit trips, fishing trips? The choice is yours.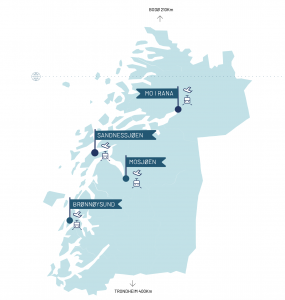 Welcoming, wild and wonderful: Helgeland, in the Arctic Circle area
Helgeland is a coastal and mountainous paradise in the southern parts of Northern Norway. Spend your time between 2,000 meters high mountains and a coast with one of the world's most beautiful archipelagos, with a unique coastal culture that got Helgeland on the UNESCO's World Heritage List. Discover the wonderful archipelago. Discover the wild mountain kingdom. Discover the welcoming locals. Discover the wilderness, the glaciers, the fjords and the fairytale mountains. In short: Discover Helgeland.