A hiking adventure: The Vega Stairs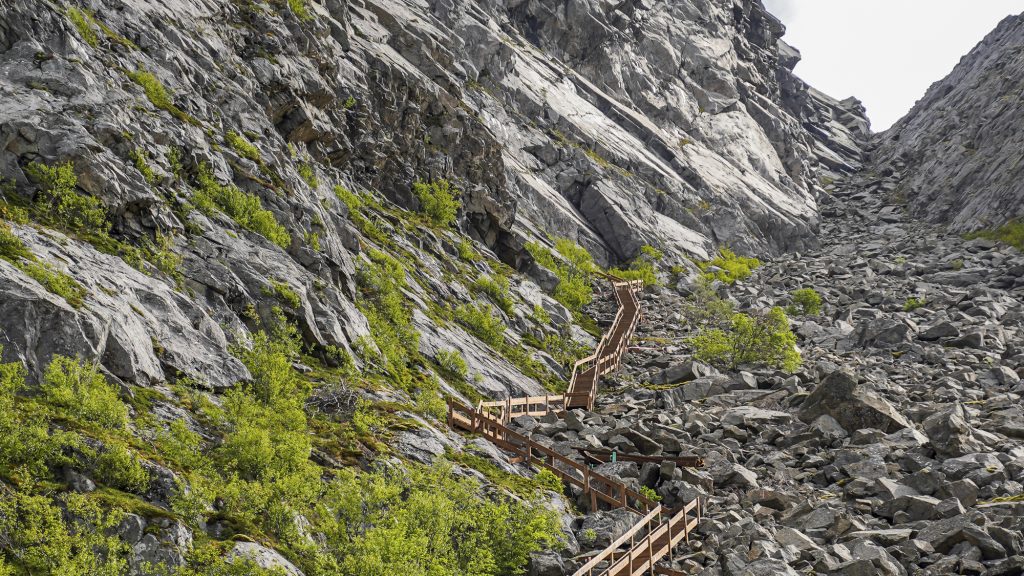 The Sherpa-built Vega Stairs take you from the shore to the top of Ravnfloget, and the view becomes more impressive with every stone step you climb. While the stairs make it easy to climb the mountainside, your thigh and calf muscles will still get a serious workout. Be sure to save some energy for your descent!
Key info
Degree of difficulty: Moderate.
Distance one way: 950 m
Ascent one way: 310 m
Duration one way: 30–60 minutes
Wheelchair and pram friendly: No.
Trailhead: The Vega Stairs start from a pebble beach on the western shore of the island. From the ferry quay or from Gladstad, follow route Fv81 northwards and around the island, to the end of the road. Find the trailhead with Google Maps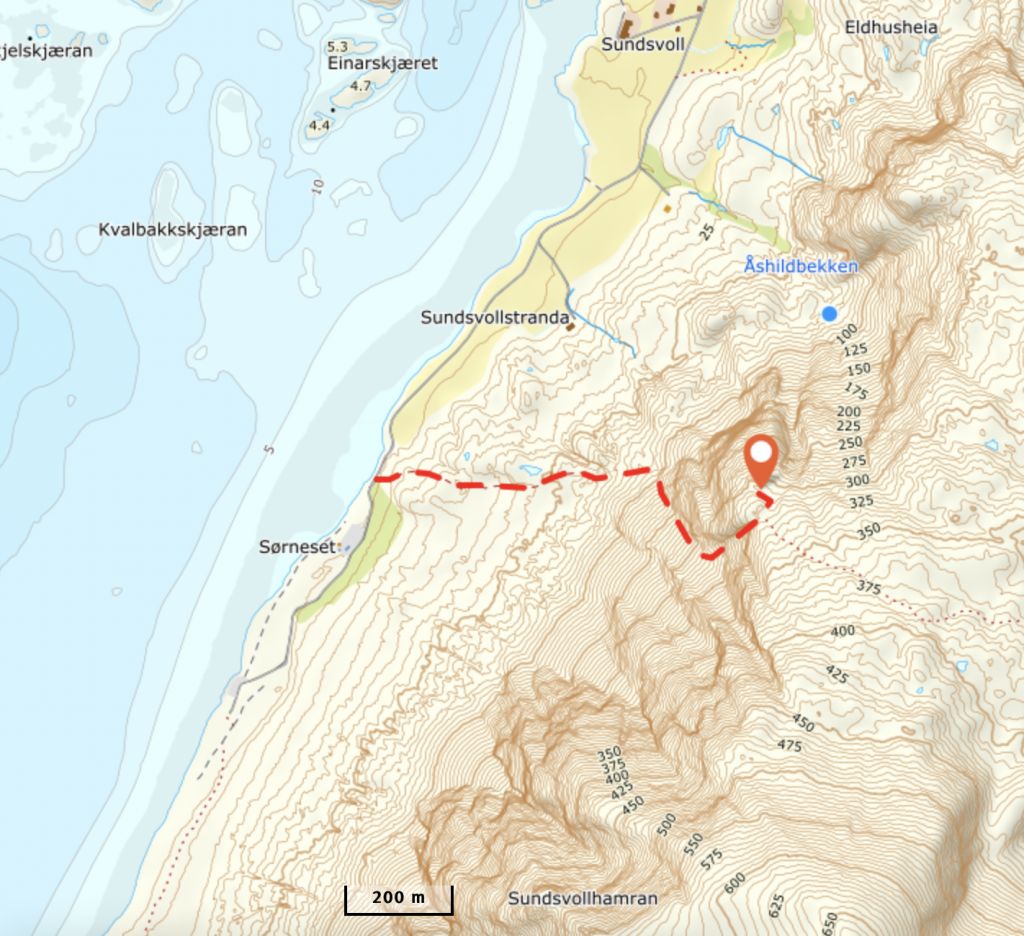 Description of your hike
The first 600-metre stretch of trail and some stone steps take you to the mountainside. As you climb the Vega Stairs, you will pass a huge boulder, several sculptures, and numerous places where you can take a break for a snack and enjoy the view. As you look up, you will see the Ravnfloget Via Ferrata, a route straight up the cliff that can be climbed only with special equipment and under the watchful eye of an expert guide.
The final section of the Vega Stairs winds along just below the via ferrata and towards a chasm and the Nepal Bridge, which is essentially a tightrope stretched across the abyss. For the daring, this may well be the climax of their via ferrata climb. But unless you feel the need to equal their feat and are yearning for the vertigo, just follow the trail for the final stretch to the top.
The summit soon greets you with a stunning panorama of the Vega archipelago and view of the island of Søla.
Discover more hiking adventures