Skitrip: Klokkaråsen ski facility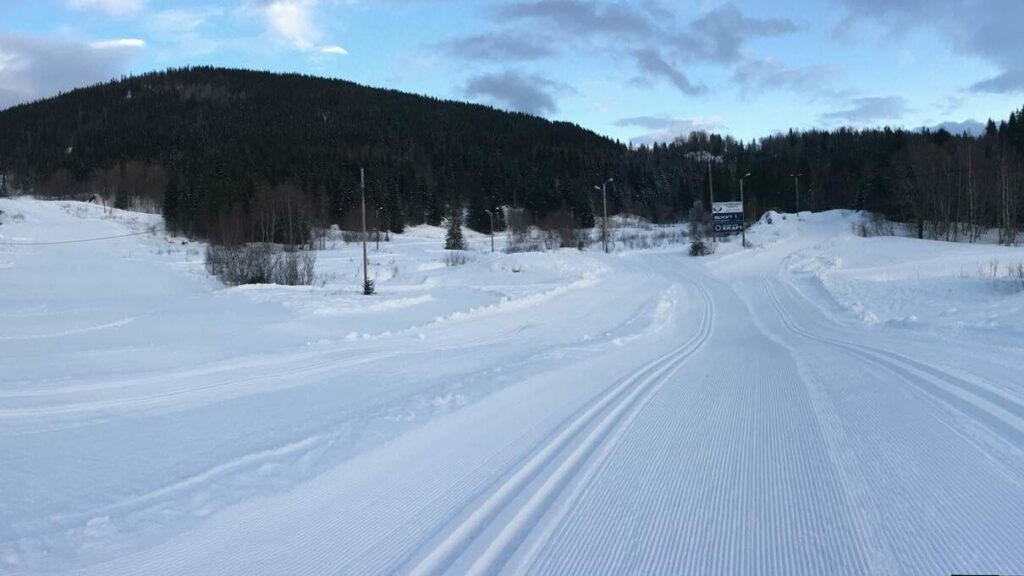 Klokkaråsen offers a four-kilometer illuminated trail with groomed tracks for both classic and skate skiing. The trail takes you through varied terrain with moderately steep slopes. You will also find a nice family-friendly ski lift here, along with the café operated by the local sports club, where you can purchase coffee, juice, waffles, and hot dogs when it is open.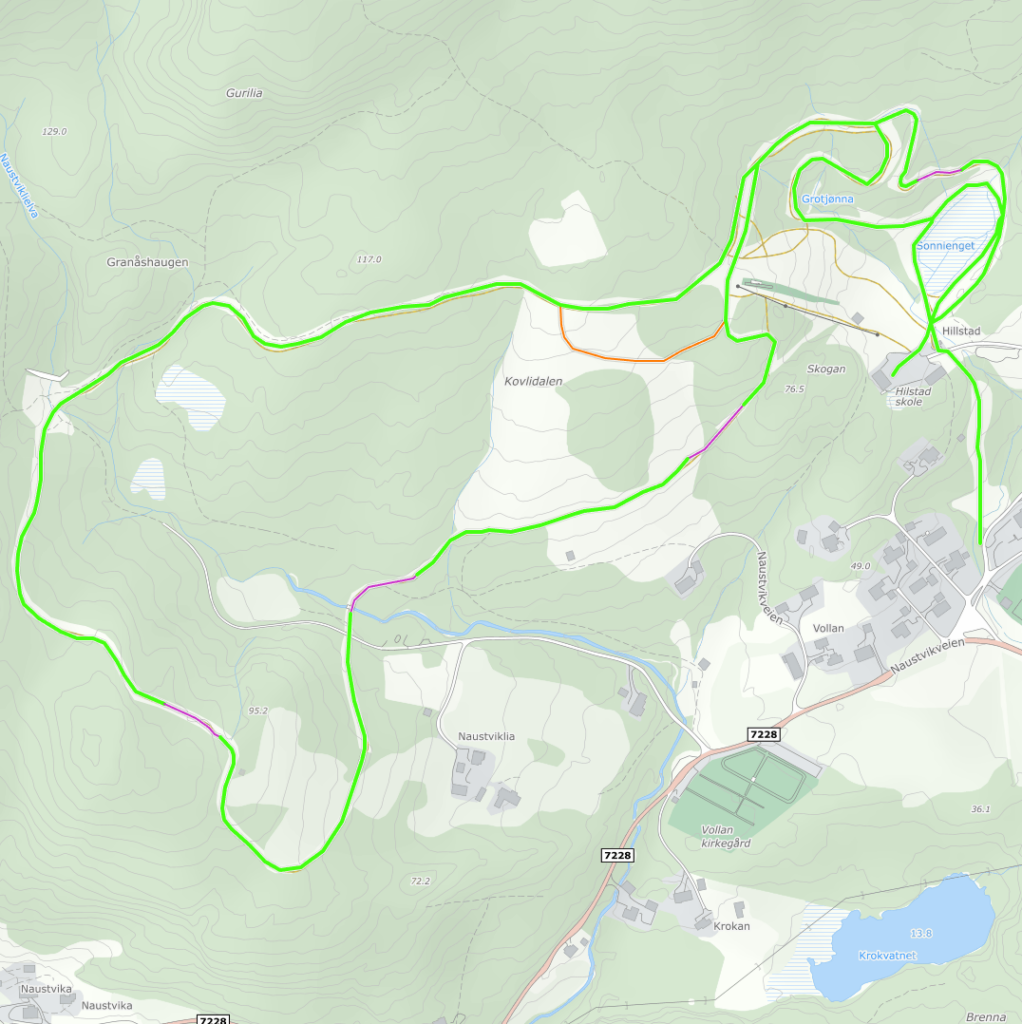 Trail information
Length: 4 km
Illuminated: Yes
Check trail conditions: Løyper.net
The illuminated trails pass through a beautiful winter terrain, alternating between forests and open clearings with great viewpoints. The slopes are moderately steep, providing a bit of a challenge for those who are training or allowing children to feel the wind in their faces during a family trip. When the ski lift is open, you can even cheat a little and take the lift to the top, making it easier to convince the kids to go for more rounds.
There is a shelter ("gapahuk") along the trail and an open grill available for use in the starting area, near the ski lift.
Takk for at du hjelper oss med å ta vare på naturen og lokalsamfunnene på Helgeland.
Takk for at du:
Praktiserer sporløs ferdsel, og tar med avfall og toalettpapir tilbake til nærmeste søppeldunk.
Planlegger toalettbesøk, slik at du får gjort det du må der det ikke er til sjenanse for andre.
Respekterer det lokale dyrelivet, holder hunden i bånd og holder god avstand til både ville og tamme dyr og fugler.
Respekterer privat eiendom, og holder avstand til private hus og hytter.
Viser godt båt-vett, holder god avstand til land, lav fart nært andre på vannet, inkludert dyr og fugler, og unngår unødig kjøring som skaper forstyrrende motorstøy.
Respekterer ferdsels- og ilandstigningsforbudet i sjøfuglereservatene i hekketiden.
Følger fjellvettreglene, og planlegger turer etter evne og erfaring.
Leier en erfaren guide på turene der du selv ikke har kunnskapen eller erfaringen som trengs for en trygg tur.
More backcontry skiing suggestions