A hiking adventure: Smaltiden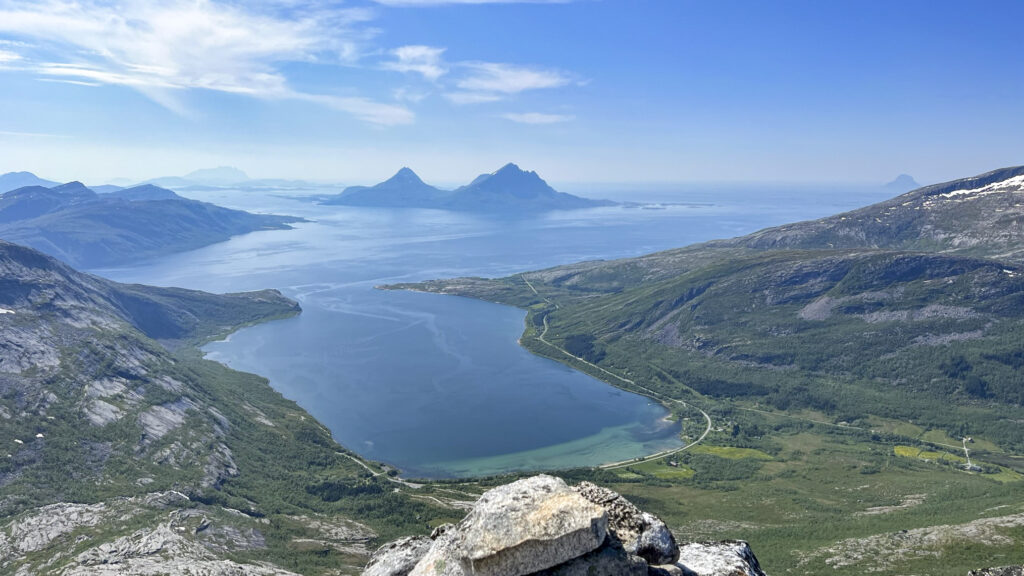 Kristin Johansen / Visit Helgeland
With Smaltind as your destination, you can enjoy a stunning view of the Helgeland coastline for almost the entire journey to the top!
Key info
Degree of difficulty: Demanding
Season: Middle of June until October
Distance one way: About 3,5 kilometers.
Ascent one way: About 767 meters
Duration one way: 1,5 – 3 hours
Trailhead: The hike starts at the parking lot directly north of the Silatunell in Lurøy, about 1-hour drive from Mo i Rana.
See trailhead on Google Maps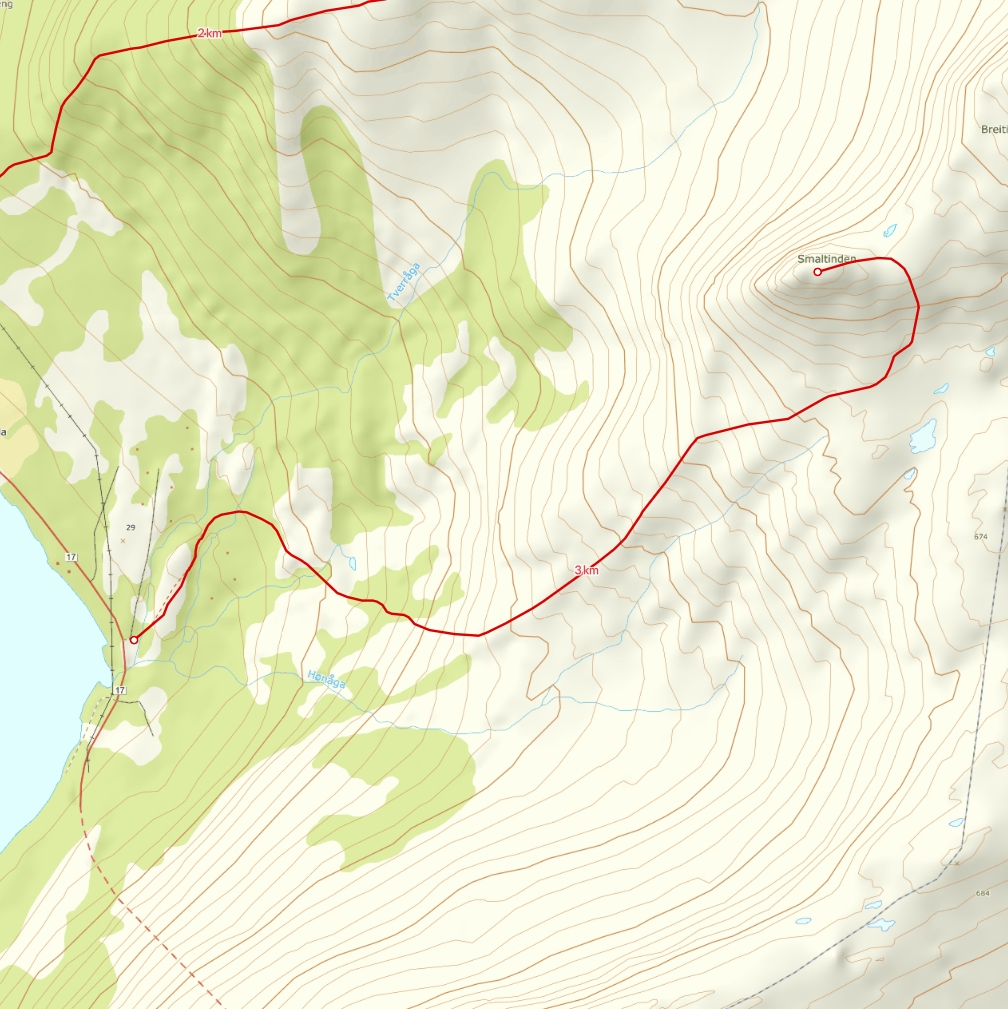 This is a steep and challenging mountain hike, but the trail is marked well, and the terrain is easy to navigate. The breathtaking view is almost unbeatable right from the first few meters of elevation gain. So, if you are in good shape, Smaltinden is an excellent choice for a coastal mountain hike.
Covering 750 meters of elevation gain within just 3.5 kilometers, it's indeed steep. However, the ascent is consistently gradual for the most part. The journey starts with a short stretch along a gravel road before transitioning to rocky terrain. The initial couple of hundred meters takes you through a lush birch forest. After that, you'll mostly hike on rocky terrain, with a few sections of larger stones closer to the top. There are several streams along the route, providing opportunities to refill your water bottle. From mid-June onwards, the trail is generally free of snow.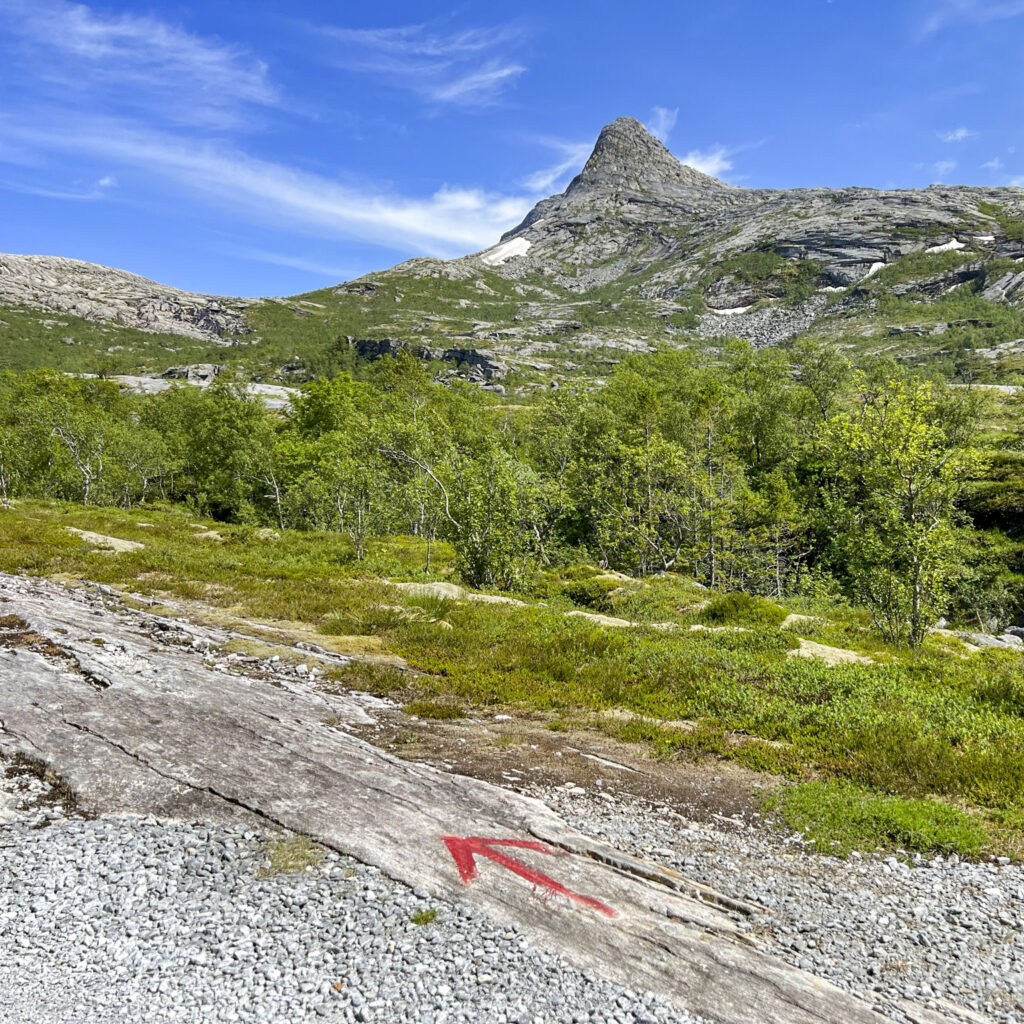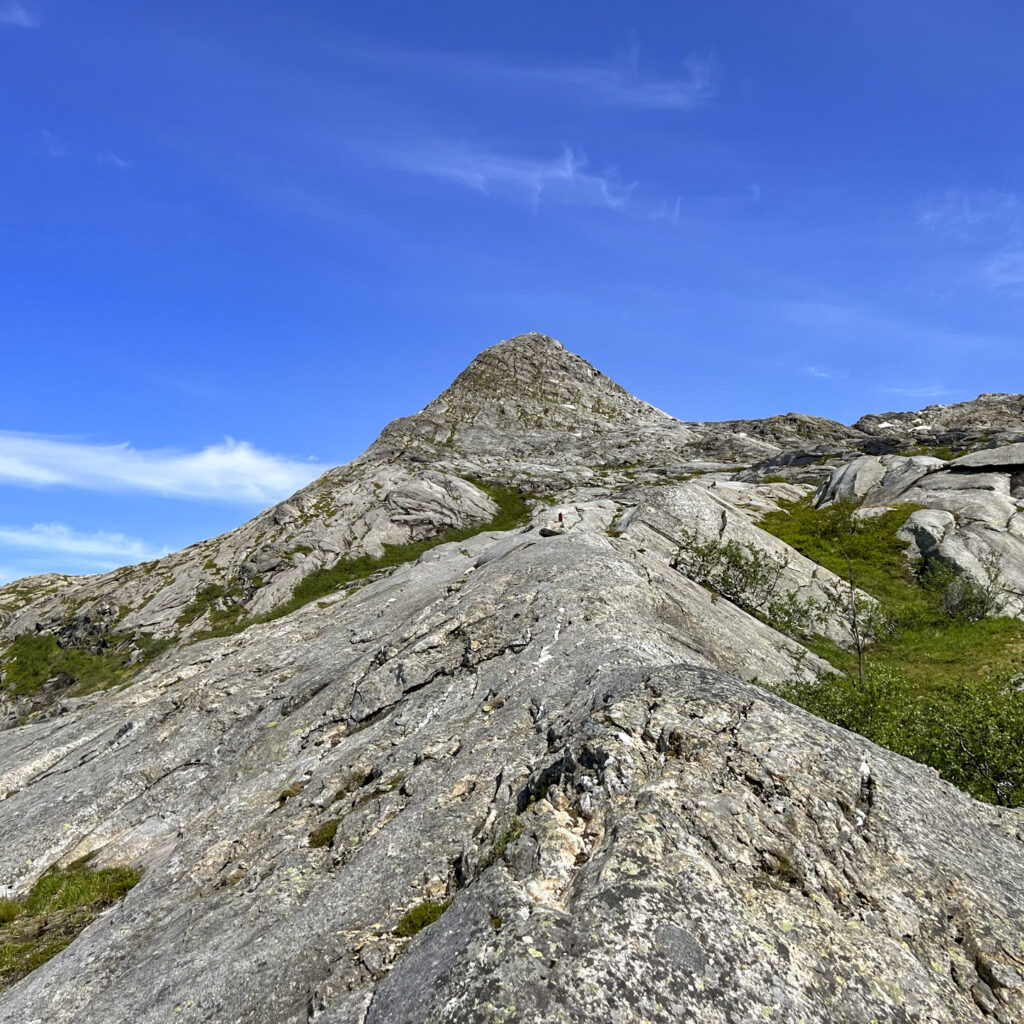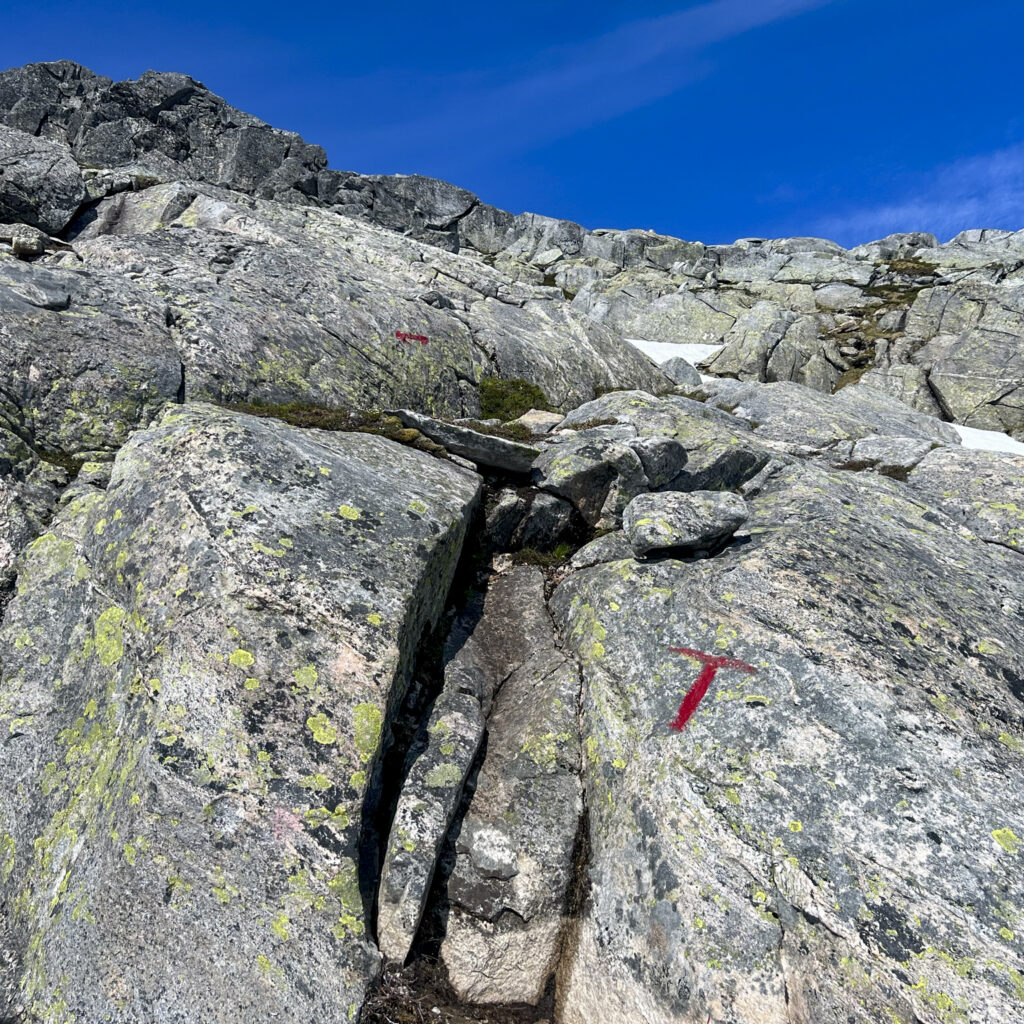 Once you are back down from the mountain, you can enjoy a refreshing swim at Sila Beach.
At the parking lot, there is an information sign displaying a map with the marked route. The trail is marked with red markings all the way up, but please note that it may slightly deviate from various map data.
Contribute to sustainable tourism
Thank you for respecting the local communities, and for helping us preserve the natural beauty of Helgeland!
Please:
Strive to leave no trace of your visit. Bring back all your rubbish, including used toilet paper, and discard it in the nearest rubbish bin.

Plan your toilet visits and use the opportunity when you pass a toilet. In the wilderness, make sure you are not a nuisance to others.

Respect the local wildlife. Keep a good distance from wildlife, livestock and birds. Keep your dog leashed.

Respect private property. Keep a respectful distance from houses and cabins.

Show good boating sense. Keep a good distance from shore and drive at a low speed, especially when you are close to anyone or anything on the water, including birds or animals. Avoid loud and disturbing engine noise.

Be aware that some islands and nature reserves are important nesting sites, and that going ashore is prohibited during the nesting season.

Follow the Norwegian Mountain Code (Fjellvettreglene). Plan your excursion according to the weather forecast, your skills and experience.

Join a guided excursion or consider hiring an experienced guide, especially when you don't have sufficient experience or knowledge to guarantee a safe trip.
Find accommodations, dining options, and activities nearby.