The Seven Sisters mountain range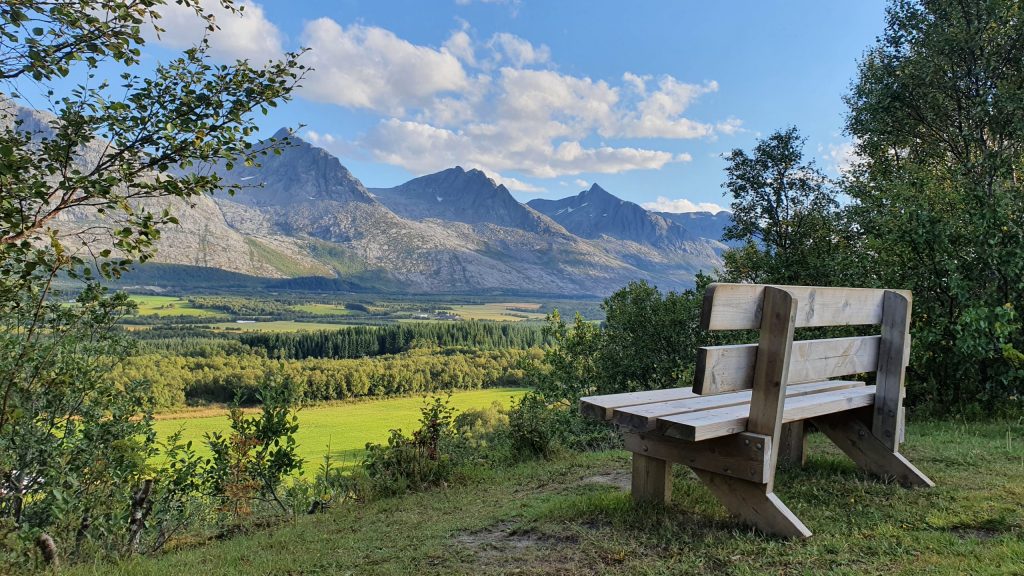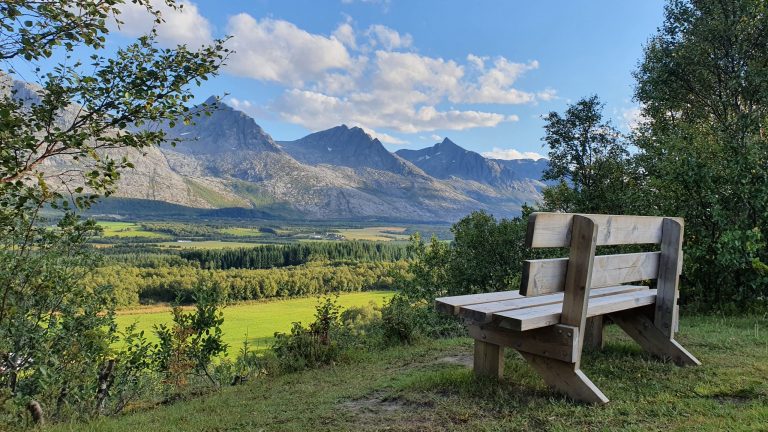 With its seven high peaks in a row, the Seven Sisters range is amongst Helgeland's most renowned and popular hiking destinations.
Where are The Seven Sisters?
The Seven Sisters is a mountain range with seven distinctive mountain peaks, just outside Sandnessjøen. The mountain peaks are Botnkrona (1072 masl), Grytfoten (1019 masl), Skjæringen (1037), Tvillingan (945 and 980 masl), Kvasstinden (1010 masl) and Breitinden (910 masl).
Click on the names above to open directions to the parking lot in Google Maps.
You can drive there by car or bus, or cycle from Sandnessjøen.
Mountains of legend
According to legend, the Maiden of Leka and her Seven Sisters were chased down the Helgeland coast by the Horseman, who was filled with passion and enraged that he could not catch the beautiful Maiden. In the heat of the hunt, all these trolls forgot to be mindful of the time, and with first rays of sunlight they all turned to stone
Hike one or several peaks
Simple marked trails ascend each of the seven peaks, and even though they are high and steep, a hike to one or two of the summits is doable for experienced hikers who are in good shape. The two easiest hikes are Skjæringen and Tvillingan, and we suggest these before you take on the more challenging peaks.
If you want to experience "the Sisters" up close, but find a summit hike too daunting, you can go up between the peaks. For instance, take the trail up towards Skjæringen and Tvillingen, but stop well before reaching the top, find a good spot, pour yourself a cup of coffee and eat your packed lunch while enjoying the great view. Head back the same way when it suits you
Food and accommodation near the Seven Sisters