Restaurants and cafés in the Sandnessjøen area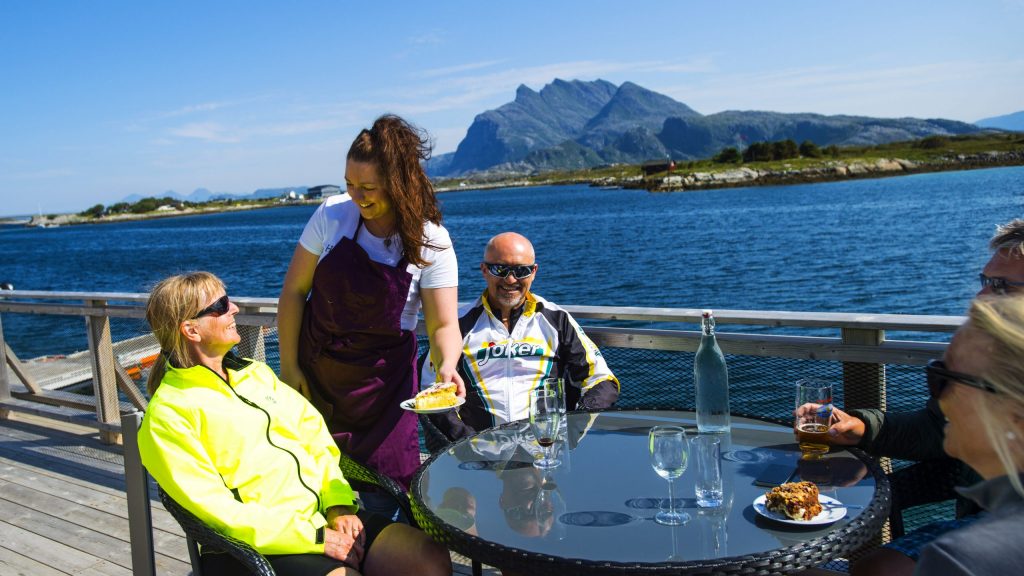 Olav Breen / kystriksveien.no
Are you looking for a satisfying meal in the town Sandnessjøen and the surrounding areas? Here is an overview of restaurants cafés.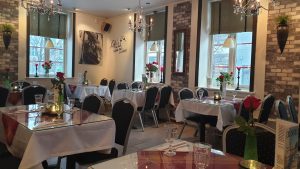 Restaurant Soprano – Wining and dining in Sandnessjøen
Restaurant Soprano offers a taste of Italy in rustic surroundings. During the summer, you can dine at an outdoor table, surrounded by trees, cobblestones and people strolling along the pleasant pedestrian street on which the cosy restaurant is situated.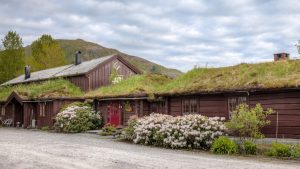 Hildurs Urterarium – Accommodation
Stay in newly renovated and cozy rooms at Hildurs Urterarium outside Brønnøysund. Here you are met by pleasant hosts in homely and good surroundings.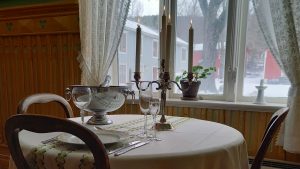 Tjøtta Gjestegård – Accommodation and dining in historical surroundings
At Tjøtta Gjestegård, you are invited to good dining and an overnight stay in historic surroundings. The old inn is conveniently situated near the ferry quay, and the ferry can take you to assorted attractions such as the Vega archipelago, a UNESCO World Heritage Site, the coffee roaster Forvik Kaffebrenneri, and the famous petroglyph of a pre-historic skier at Tro.
Kontoret 
Torolv Kveldulvsons gate 18
8800 Sandnessjøen
+47  941 73 622
Frk. Lovise Kafé og konditori
Torolv Kveldulvsons gate 43
8800 Sandnessjøen
+47  913 44 940
Napoli
Øyvind Lambes vei 4
8800 Sandnessjøen
+47  750 64 080
Kaffekværna
Torolv Kveldulvsons gate 24
8800 Sandnessjøen
+47  940 92 572