Travel the Helgeland Coast by express boat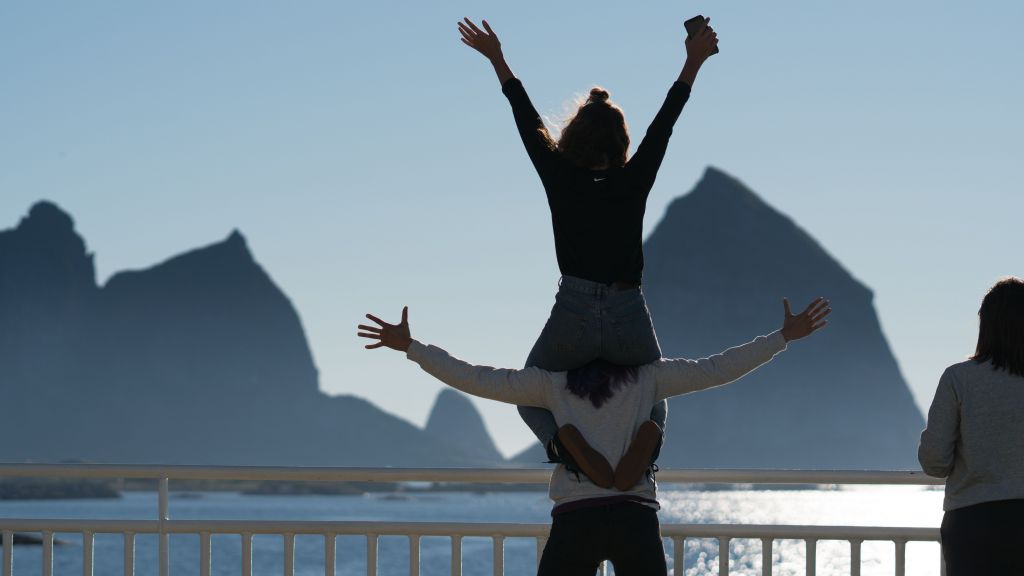 One of the best ways to explore the Helgeland coast is to go "island hopping" with the Nordland Express! This express boat route offers a special Summer Route. You can jump off anywhere you like, and continue your journey whenever you wish.
Exploring the outer Helgeland
The Nordland Express also goes by the abbreviations NEX1 and NEX2. NEX1 sails between Sandnessjøen and Bodø, while NEX2 goes from Bodø to the Lofoten Islands. With NEX1, you can experience the full length of the magnificent Helgeland coast, before continuing your journey northward from Bodø and westward to Lofoten.
The Summer Route calls at extra destinations. During the summer, NEX1 takes you to some of our oldest island communities, such as Lovund, Træna and Myken, with many other beautiful stops along the way, such as Rødøya, Bolga and Støtt.
If you combine your coastal voyage with Travel Pass Nordland, you can hop on and off the Nordland Express as much as you wish for an entire week, with no extra charge. So just pack the suitcase or backpack – and let the journey take you where your heart desires.
Adventures on your voyage
The Helgeland coast has so much to offer. Given the short distances between the coastal towns, fjord villages and inland mountains, and the wide range of activities available, every traveller is sure to find adventures that suit their taste. It will be easy to keep everyone in your family or group happy. Moreover, wherever you go, the magnificent scenery will be a part of your adventure – sometimes as the main course, other times as the "spice" that lifts your travels from satisfying to the level of truly memorable.