Book your experience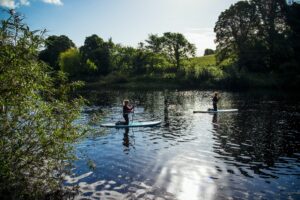 SUP – flow with the river, with RiverNorth
Join us, get on your Standup Paddleboard (SUP), and enjoy a fantastic trip on the gently flowing river. For most people, paddle-boarding is a completely new adventure, and a novel way to experience scenic surroundings.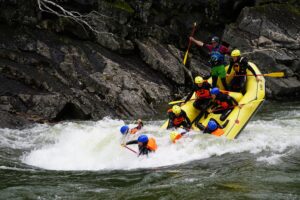 An exciting half-day rafting adventure at Trofors with RiverNorth
RiverNorth's most popular excursion is the Half-Day Rafting Adventure. You get to challenge big waves – and see if you're brave enough to dive from a cliff!
An exciting family rafting trip with RiverNorth
Join the fun activities, on the river and on shore, with RiverNorth at Trofors!