Motorcycle Tours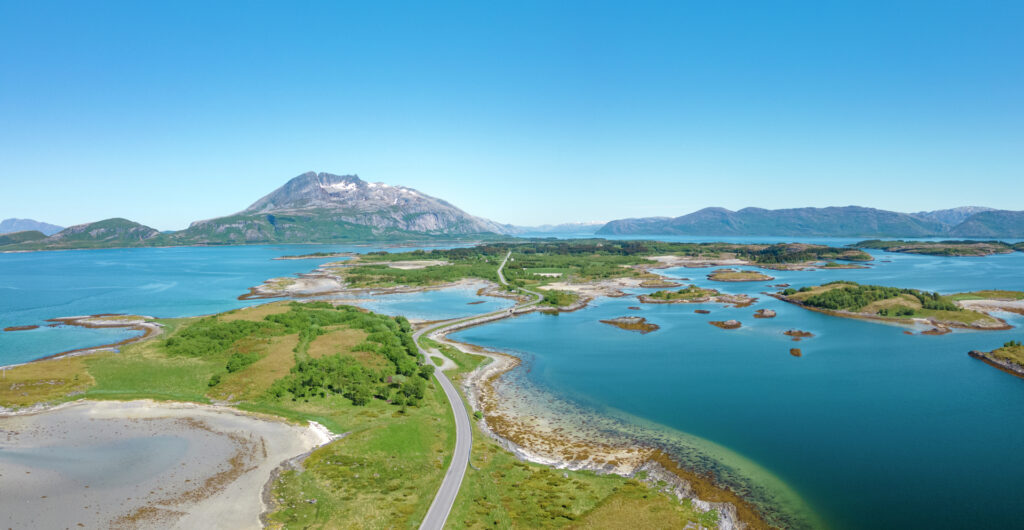 Here are travel routes and itinerary suggestions for those who are on a motorcycle vacation. Forget about the E6 and straight roads, here you'll only get tips for routes that are fun to ride!
Vi er heldige som har mange muligheter på Helgeland. Du har for eksempel Kystriksveien, også kjent som Nasjonal Turistveg Helgelandskysten, er regnet som en av verdens vakreste kjøreruter. Dette er en helt åpenbar anbefaling! Den snor seg langs den vakre Helgelandskysten, og tar deg gjennom flotte fjorder og forbi fabelaktige fjell. Hvis du reiser fra sør starter du i Bindal og ender opp i Meløy, med over 400 kilometer vakker landevei i mellom. Ferjene langs veien gir deg naturlige kaffepauser på veien, men det er en fordel å legge inn noen overnattinger også.
Så har du Tosenveien og Villmarksveien, som tar deg fra Helgelandskysten, inn gjennom den flotte Tosenfjorden og opp til de store fjellmassivene og nasjonalparkene rundt Grane, Hattfjelldal og Hemnes. Her får du kjøre i frisk fjell-luft, langs fiskevann og høye fjell.
Og du kan til og med dra på øyhopping! I Herøy ligger store og små øyer som perler på en asfaltert snor ut mot den åpne kysten, og med broforbindelse til den store øya Dønna kan du trygt bruke en dag eller tre på å utforske alle sideveiene og omveiene med den svale kystbrisen i ryggen.