Laksforsen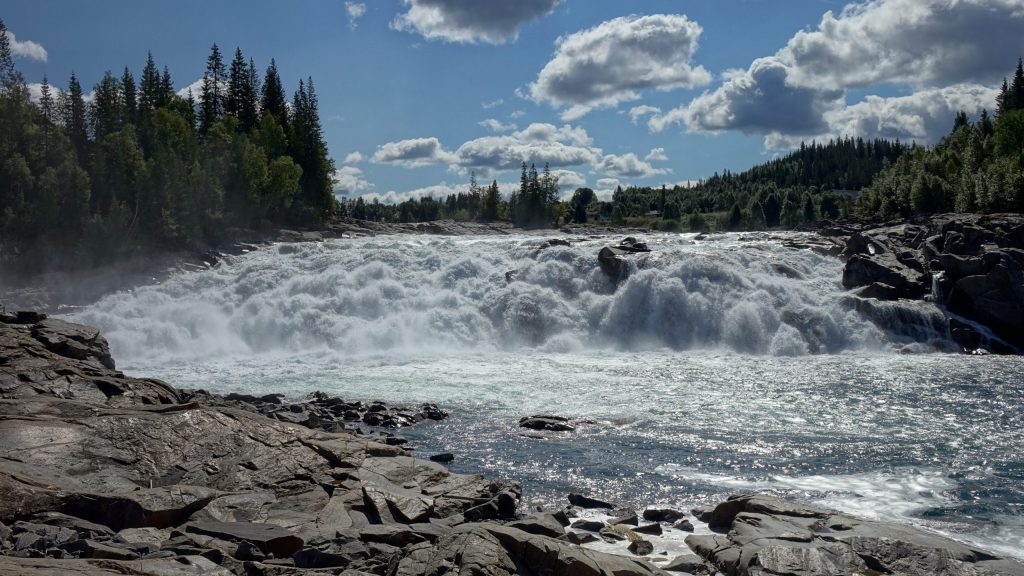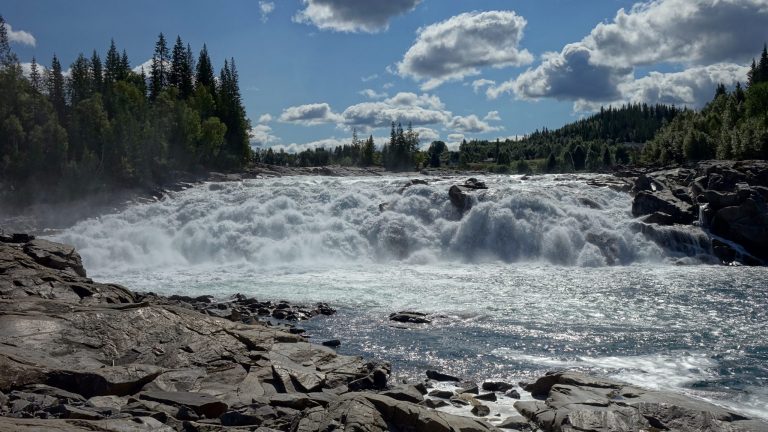 Every second, 700 cubic metres of water plummet through the beautiful Laksforsen falls at Grane. This 17-metre waterfall on the Vefsna, one of Norway's most renowned salmon rivers, has a fascinating history.
Laksforsen is located along the E6, about 15 minutes drive north from Trofors, 25 minutes drive south from Mosjøen.
Salmon as livelihood
Vefsna is the longest salmon river in Nordland county. Fishing is allowed along a 44-kilometre stretch of the river, during the fishing season and with a license. In the past, salmon fishing was important for the local economy and subsistence, and not done for recreation. At the end of the 19thcentury, salmon were so plentiful that people could actually catch them with their hands!
Salmon was hardly considered a delicacy then. In fact, some farm workers insisted on contracts stipulating that they wouldn't be made to eat salmon more than three times per week.
The English lords who came to fish
In the 19thcentury, wealthy Englishmen and aristocrats came to fish the Vefsna river. They leased the fishing rights to most of the river, often bringing servants as well as family, imposing their own culture wherever they went. The impulses they brought from abroad created change and turmoil in the local community. Some of the English tourists stayed near Laksforsen, as the fishing was particularly good in the river just below the waterfall.
If you want to try salmon fishing, you can by fishing license at www.inatur.no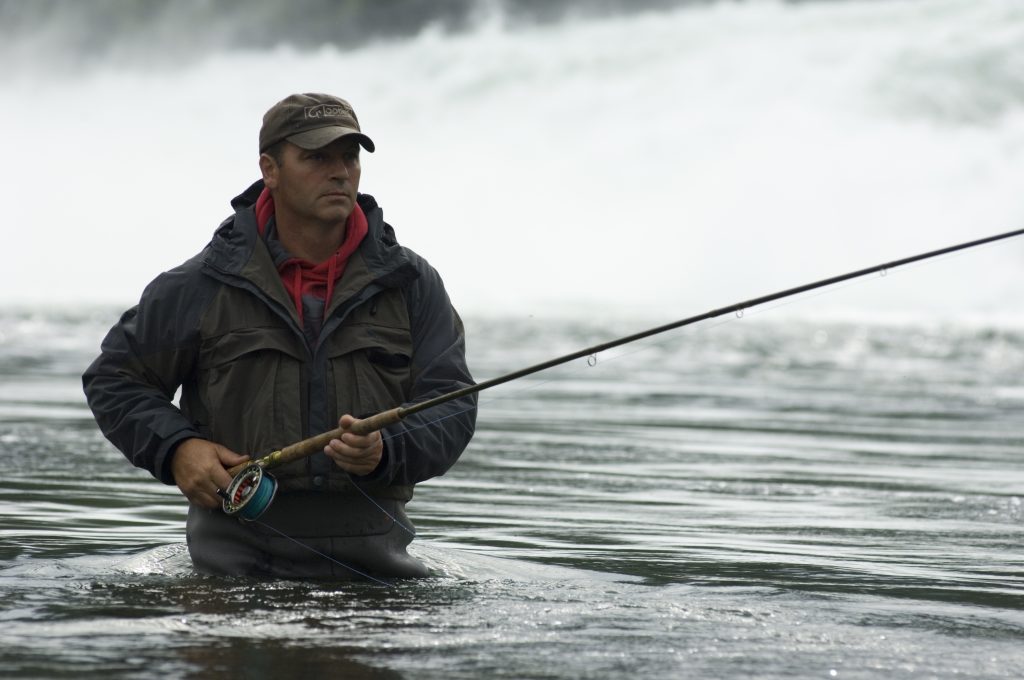 Panoramic views
Today, Laksforsen is the second-most popular attraction in Nordland. The restaurant that bears the same name offers a stunning panorama of the waterfall. However, the most impressive view of the cascading crystal-clear water is to be had from the rock at the water's edge. Maybe you will even see powerful salmon take a mighty leap up the waterfall!
Accommodation nearby
Vefsna Lodge, located on the other side of the river, offers comfortable beds and excellent dining. (Must be booked in advance.)
There are also several hotels, motels and camping in Mosjøen which is located about 40 km north of Laksforsen.