Trænafestivalen - A one-of-a-kind festival in the wild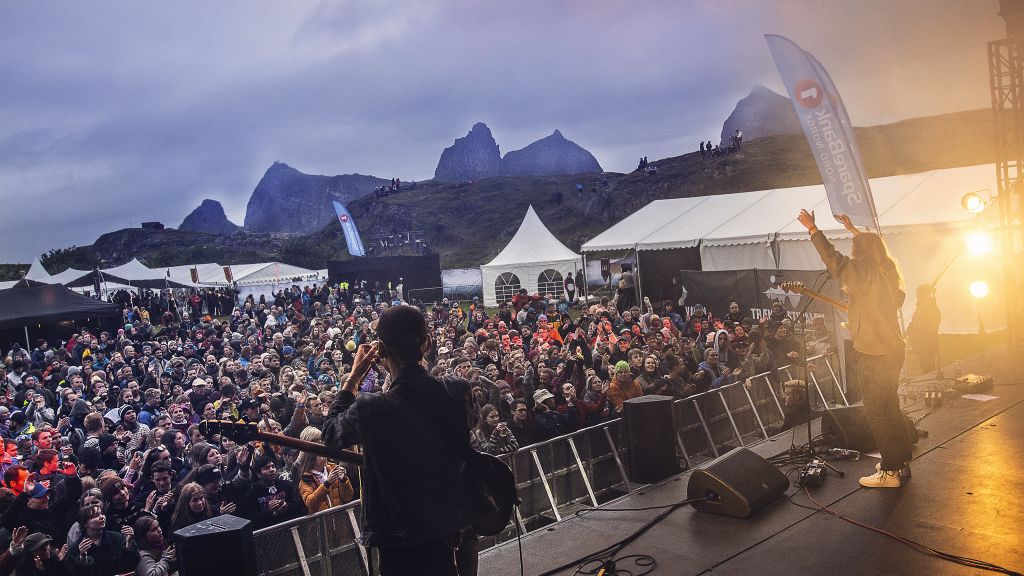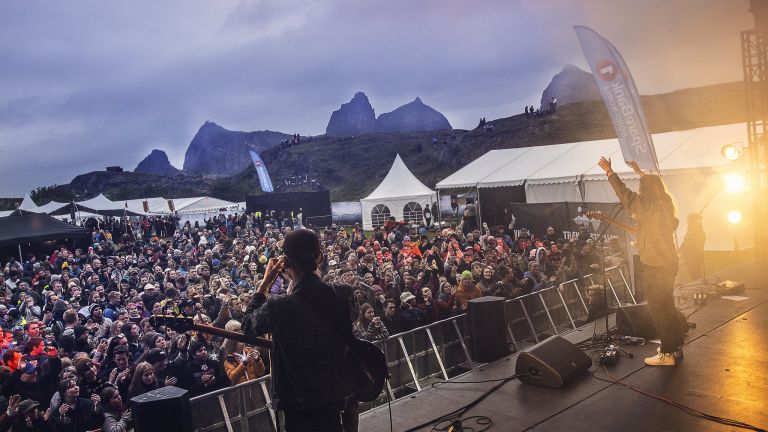 On a small island on the coast of Helgeland, a very special festival has taken place every year since 2003. In that time, Trænafestivalen (the Træna Festival) has evolved from a local phenomenon to an internationally lauded festival.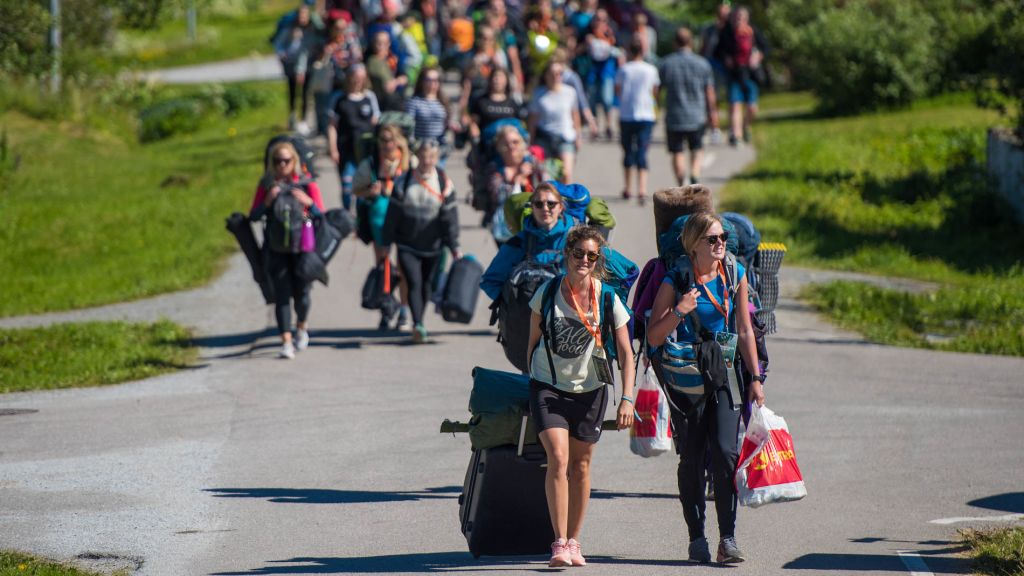 In 2015, The Guardian highlighted Træna as one of Europe's ten best "secret" festivals, and major Norwegian and international acts annually dominate the line-up.
For an island far away from the mainland with less than 500 inhabitants, this would seem pretty extraordinary. According to the festival's PR contact Magni Sørløkk, however, it's only natural.
"Træna has the best of everything! The most beautiful nature, the most euphoric audience, the yummiest food, the chillest camp, and the best parties."
The northern festival is one where the journey to get there is as important as the destination. Sea air, midnight sun, great swimming opportunities, fresh fish, and majestic mountains all contribute to the festival's unique atmosphere, Sørløkk says.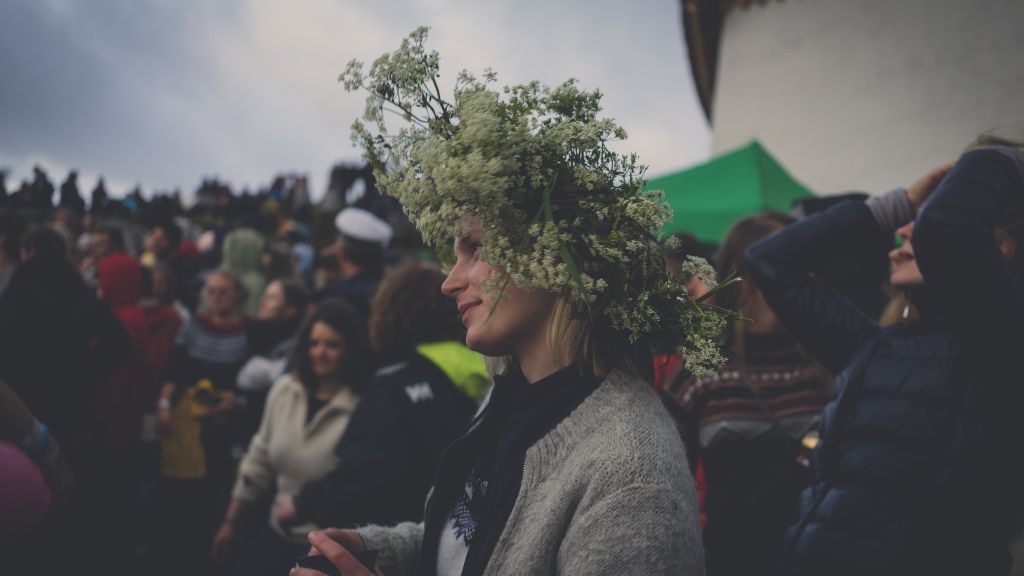 "Everybody is so happy here. Throughout the festival, all we see is friendship and love. People let their guard down, content with just being."
Arranging a festival on an island far out to sea is not without its challenges.
Trænafestivalen 2022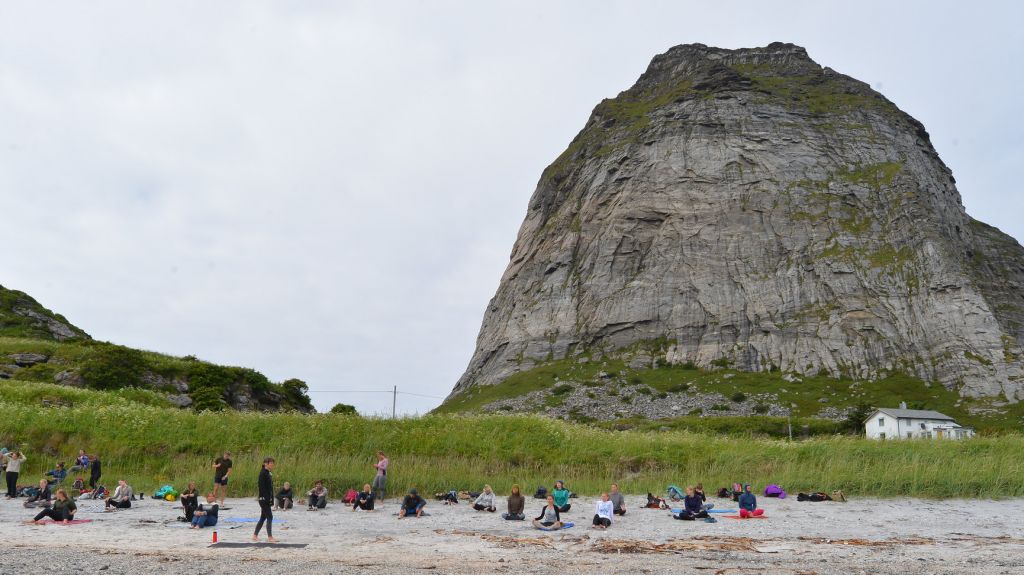 For the 20th year, Havfolket invites to a festival far out to sea.
Metteson and Ash Olsen are the first artists to be released.
Several artists are being released continuously.
Join the anniversary festival!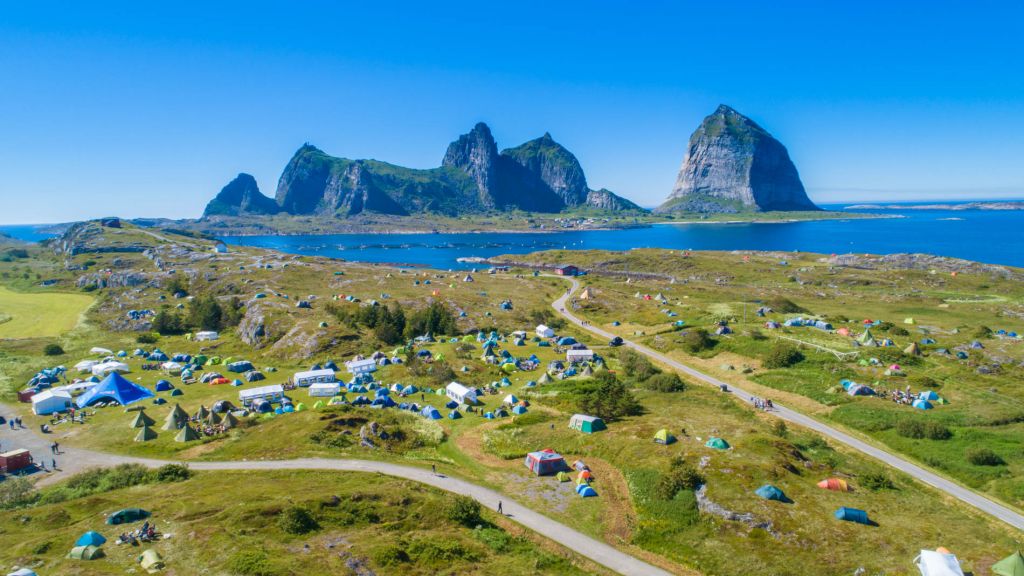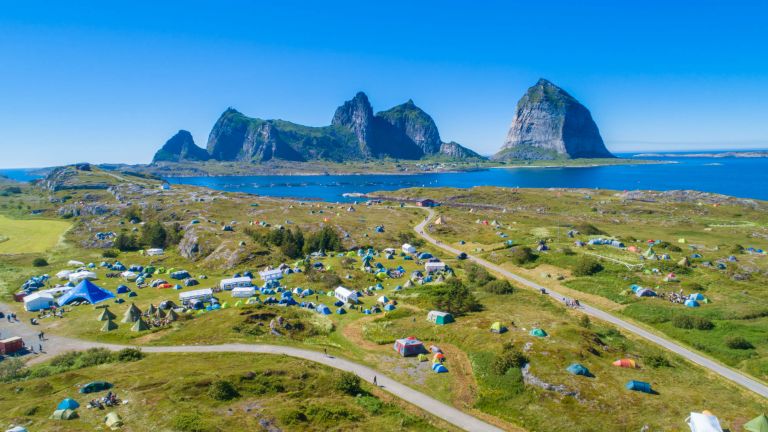 "The boat trip to Træna is one of the highlights of the festival, but it's also the most demanding part of our job. Imagine several thousand people being transported 33 nautical miles from the mainland to an island group with 500 inhabitants. Not to mention artists who need to reach the flight for their next festival. It usually works out fine, though."
"Træna has the best of everything!" – Magni Sørløkk​
Among the 2,000 visitors who travel to Træna every summer, there are some artists that return year after year – Ingrid Olava, Manu Chao, and Erlend Øye have all danced the night away under the open sky at several editions of the festival. The latter features in Sørløkk's fondest festival memory.
"Several years ago, when Erlend Øye was an annual guest at Træna, I remember stumbling upon him at all places and times. I was walking with some friends one night, returning from a party, and suddenly we noticed a large group of people gathered on a hill by the church.
"We checked it out, and of course, there is Erlend, surrounded by 50 or 60 festivalgoers, playing Kings of Convenience hits on an acoustic guitar. We sat there for hours. These kinds of things happen all the time here. All is love."
Finn overnatting, spisesteder og aktiviteter til turen!